School is starting soon, which is always the first sign that Fall is around the corner. To our family that means it is apple picking time and fresh apple cider and flannel and crisp, cool nights. I know it's hard to imagine with 80 degree days, but it's time for apple picking in Lake Country and South Eastern Wisconsin! How about you?
More than ever in fall 2020, families like mine and yours are looking for ways to get outside and be socially or physically distant. Apple picking is a great way to get outside yet this fall and stay in your own space, while grabbing fresh, local fruit! Plus, there are so many local varieties to try as the season goes on – make a goal with your family to try at least 3 different varieties of apples!
Here is a round up of verified farms that have u-pick (or you-pick) apples. Orchards open their you pick (u-pick or PYO) all at different times. Please check the website link and verify that there are still apples left to be picked, and/or the season is open, before you drive all the way there and learn that there are none left! Go out and make some fabulous memories with the ones you love! We hope you enjoy our South East Wisconsin Apple Picking Guide.
PLEASE GIVE A BIG THANK YOU TO OUR
SOUTH EAST WISCONSIN APPLE PICKING GUIDE SPONSOR: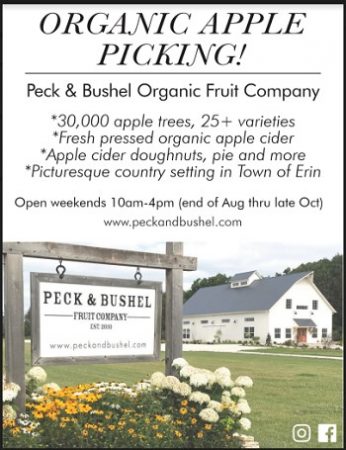 WHO:
Peck & Bushel Organic Fruit Company's apple season at Wisconsin's largest certified organic apple orchard!
WHAT:     
Peck & Bushel announces the 2021 apple season opening!
Pick Your Own and pre-picked organic apples will be available along with our onsite pressed Organic cider, apple cider doughnuts, homemade bakery onsite and a huge gourmet food and home décor selection!
WHEN:
Apple season begins Saturdays and Sundays starting August 21st and 22nd from 10am – 4pm through mid-October
WHERE:
Peck & Bushel Fruit Company
5454 County Road Q, Colgate, WI 53017 (Town of Erin)
Located about 30 miles northwest of Milwaukee
WHY:
The orchard is a great place to spend time with family and friends, enjoy splendid grounds with farm country vistas and take home some certified organically grown Wisconsin-grown apples.
Hope to see you at the orchard!
---
Lake Country Family Fun so enjoyed our apple picking experience last fall at Peck and Bushel. See our fun on Facebook HERE.
---
14 SE WISCONSIN U-Pick APPLE ORCHARDS:
1. PECK & BUSHEL – Colgate 414-418-0336
Apple season begins Saturdays and Sundays starting August 21st and 22nd from 10am – 4pm through mid-October. Their organic orchard, celebrating their 11th season, is "pick your own". Also head back to the apple barn for pre-picked organic apples along with their onsite pressed Organic cider, apple cider doughnuts, homemade bakery onsite and a huge gourmet food and home décor selection! Follow them on FACEBOOK.
2. THE ELEGANT FARMER – Mukwonago 262-363-6770
The Elegant Farmer offers a family fun on farm experience Saturdays and Sundays September 12 – Oct 25. Everyone is welcome with free admission to the orchard to pick from 12 varieties of apples right from the tree or selecting the prefect pumpkins from the patch. Enjoy beautiful fall colors aboard a tractor-pulled hayride, pony ride or train ride. Pick up a famous "Apple Pie Baked in a Paper Bag." The East Troy Electric Railroad's turn-of-the-century train departs from and returns to The Elegant Farmer Depot.
3. APPLELAND FARM MARKET – Fredonia 262 692-2560
Fun for the whole family! Appleland Farm Market has many varieties of apples, both U-Pick and Pre-Picked. They have pumpkins of all sizes (mini to giant) with wagon rides to the pumpkin patch. Continue the fun with a playground for the kids featuring an old fashioned tractor, sand tire pyramid and horse swings. They offer a picnic area overlooking the orchards and beautiful countryside. They will be offering U-Pick Paula Reds this year which will be available for picking August 28th. McIntosh will be available to pick by Sept. 12th. Check our their newly renovated farm market! U-Pick Apples begins on TBD 2020. They are open daily in-season. Sun-Wed 10-5 and Thu-Sat 9-6. Follow on Facebook.
4. BARTHEL FRUIT FARM – Mequon  262-242-2737
Both pick your own and pre-picked apples go from early September-October. Pre-picked apples will be available through November. Their hours are 7 days a week 9am to 6pm. If doing pick your own apples, one must arrive by 5:30 pm at the latest.
Pick your own apples cost is $15 for a peck bag (about 10 pounds) or $25 for a 1/2 bushel bag (about 20 pounds).  They do not have an entrance fee, however if you are going into the orchard you must pay for everything that you pick. Thank you!
5. APPLE BARN ORCHARD AND WINERY – Elkhorn  262-728-3266
Apple picking lasts 6-7 weekends generally starting in mid- September. Open Friday thru Sunday 12:00 pm – 4:00 pm. Please no pets. Follow updates on their FACEBOOK PAGE.  2020 Weekend Only Special: purchase a glass of wine to enjoy under the shade tree and receive an Apple Barn wine glass for free.
6. SUTTER'S RIDGE ORCHARD – Mt. Horeb   608-832-6445
Sutter's Ridge Farm is open Thurs – Sunday, 10am-5pm in September & October. The farm will open thursday August 20th with pre-picked and U-pick Apples!  The Corn Maze and Activity Area will also be open Thurs-Sunday 10am-5pm begining (Aug 27th, 2020). No pets allowed.
7. APPLE HOLLER – Sturtevant  262-884-7100
Apple Holler is a farm to table restaurant, bakery, gift shop, orchard and family farm, with pick your own apples, peaches, and pears. Visitors will enjoy four seasons of family fun and activities including orchard and farm tours, hayrides, sleigh rides and barnyard animals. Serving breakfast and lunch daily in the rustic and charming Red Barn restaurant. Apple Holler is a perfect indoor/outdoor wedding venue and agritourism destination. Our family farm is conveniently located between Milwaukee and Chicago right off Interstate I-94 at exit 337. Apple Holler's ag-venture is for the kid in all of us and is always growing! For more details, please visit our website, www.appleholler.com , or call 262-884-7100.
8. DOOR CREEK ORCHARD – Cottage Grove  608-838-4762
They have comprehensive changes in order to keep everyone safe this fall view more on the website. They will have a soft opening 8/29 & 8/30, 12pm-5pm each of those days. More regular hours will begin 9/5. Their apple crop is looking nice. They do have a short nature trail that winds through part of the wetland, and you may visit the sheep (they are friendly!).
9. JELLI'S FARM – Helenville  262-593-5133
They have pre-picked apples in the farm store beginning August 21, 2020. They will begin the u-pick apple season on SUNDAY, August 23rd. They will allow for apple picking on Saturdays and Sundays from 9 am to 5 pm, and on Wednesdays from 1 pm to 5 pm. On Sunday, August 21 they will have Sunrise and Zestar apples available to pick. 
The farm store hours will be 7 am to 7 pm daily until August 31st, 2020. The hours will change on September 1st to be open daily from 9 am to 5 pm. They have lots of other produce available in the farm store, including sweet corn, grapes, tomatoes, zucchini, and more!
10. THE APPLEBERRY FARM – Cross Plains  608-798-2780
Ready to pick apples September through end of October. So many apples! Easy picking!  They have fresh cider. Cash is much preferred- credit cards accepted but it slows the line. Open Fri-Sun 9-5. Mon-Thur 9-noon.  We allow well-behaved dogs on a leash and of course clean up after. Note: They will probably continue sign-up genius to limit the number of people at the farm at any time for proper social distancing to keep everyone safe and healthy.
11. RIM'S EDGE ORCHARD – Germantown  262-509-0090
Come to Rim's Edge Orchard to start your own family tradition of picking the freshest, tastiest apple varieties right from the tree.  In addition to the more than 20 apple varieties, they also have several pre-picked varieties,  honey,  maple syrup, Dutch apple pies, and apple cider donuts available in the store.  Orchard store opens mid/ late August, Pick Your Own is available Friday through Sunday, September through October.
12. EPLEGAARDEN– Fitchburg (608) 845-5966
Eplegaarden is an old fashioned orchard featuring selv plukk (U-Pick) apples, raspberries and pumpkins for lots of old fashion rural farm fun right in Fitchburg, WI. Opening Sat Aug 15th, 20202 from 9-1 and Sun 16th 12-4pm when Zestar will be ripe for you to pick! 
13. Jacobson Orchards – Waterford (414) 303-6086
Jacobson Orchards retail store is now open Thursdays thru Sundays 9:30 to 5. Pick your own apples on Saturdays and Sundays. Pick your own Pumpkins each weekend in October. They have a new corn maze this year, opening the end of September. Their retail store and bakery offers fresh made apple cider donuts, homemade pies, turnovers, cookies and other treats.  They offer raw cider and pasteurized cider.  They have over 50 apple varieties throughout the season in store. They have Fall and Christmas decor in store.  Customers can checkout their website and Facebook for current in store apple varieities and pick your own apple varieties.
14. THE ORCHARD STORE – Franksville  262-895-6747
Opening weekend will be August 29th and 30th for their 75th season!  After that they will be open throughout the fall with apple picking. New varieties open up for picking each weekend during September and October. This year they planted an EXTRA LARGE SUNFLOWER PATCH, which will be blooming mid-September.
BONUS ORCHARD 
15. GIERARCH ORCHARD – Mequon(262) 674-4428
They are a family owned and operated farm! Their goal is to provide the public with high quality fruit and a family-friendly picking experience. Beginning early September through October they are excited to offer pick-your-own daily throughout the fall. Open daily 9-5, except Sundays open 10-5. Their farm store has apple pies, syrup from their farm, local honey, beef and more!
Note: Nieman Orchards in Cedarburg closed in 2019.
Map of the Apple Picking Farms
Pin This: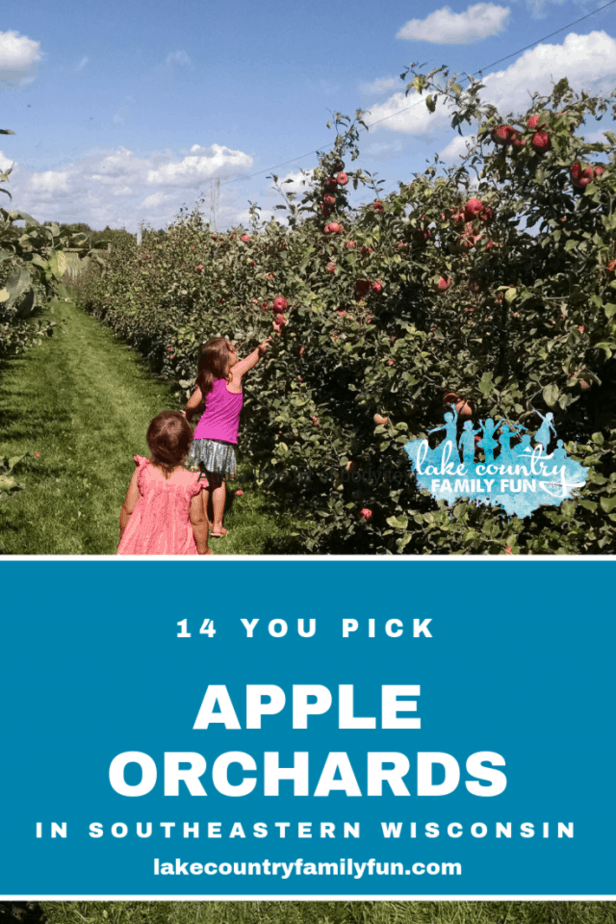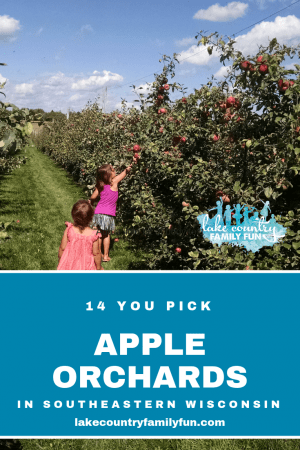 Events/Articles:
LOOKING FOR MORE FALL FUN? 
CHECK OUT OUR FALL FUN PAGE WITH GUIDES TO CORN MAZES, PUMPKIN FARMS, FALL FESTIVALS AND MORE!

Add your u-pick Apple Venue
Do you have a you-pick apple farm in southeastern Wisconsin that we missed? Click the contact form to be added!​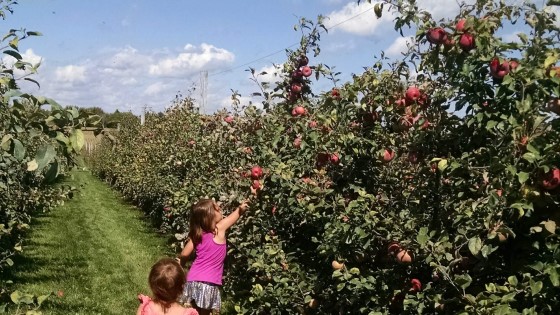 Great list of U-pick farms in SE Wisconsin. Locations listed by county. Sponsored by Peck & Bushel.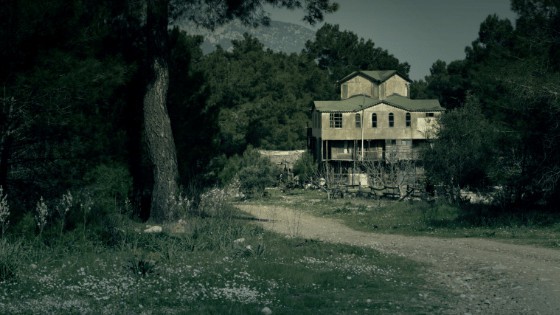 Looking for a scare this season? Check out the list of Haunted Houses. Sponsored by American Ghost Walks.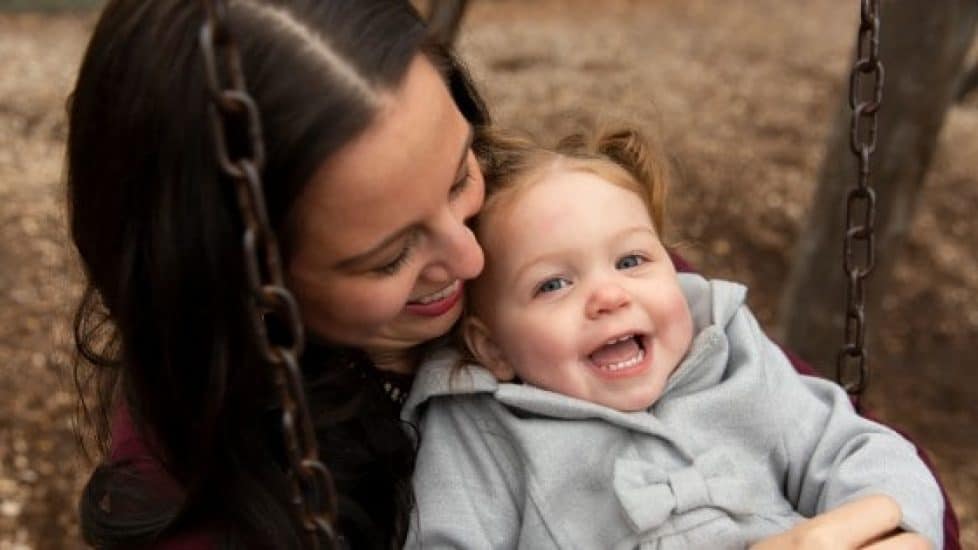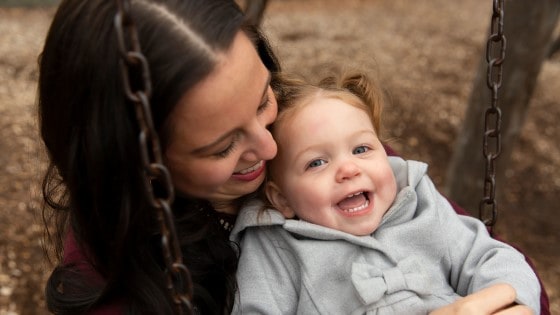 This is your go-to-guide for all things Fall in Lake Country, Waukesha County and SE Wisconsin. Sponored by Old World Wisconsin.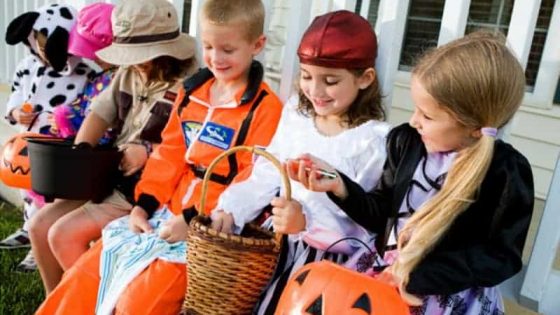 Covers the Trick or Treat times in Waukesha County and Metro Milwaukee. Sponsored by Bug & Goose Play Cafe in Elm Grove.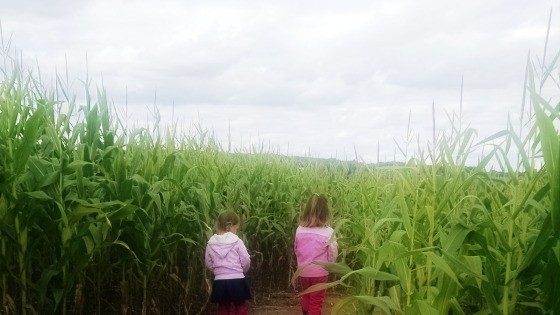 SE Wisconsin has so many Pumpkin Farms. Use this guide to find fall fun. Sponsored by Busy Barn Adventure Farm.
Families love attending the areas fall festivals. Plan your family fun with this guide.