At Lake Country Family Fun we get a lot of requests to make certain guides.  One request we've gotten more frequently is a guide for a list of venues to hold events. We heard you!  So…. we've compiled a Waukesha County Venue Guide for our awesome followers.  Are you interested in an event space for a:
Wedding
Shower
Family Reunion
Work Meeting
Ladies Night Out Event
Co-working Space
Team Building Event
More
There are many local places to host an event in Lake Country and Waukesha County!
Below is a list of venues. If you see a venue missing, contact us via the contact form. If you are a venue in this list and want to upgrate your listing with an image and/or more information, contact us today.
Please thank our GUide sponsor:
Pewaukee
The Ingleside Hotel in Pewaukee

Offering genuine and caring service in a simple yet beautifully designed space without fussiness or flourish, this is a place that's comfortable being exactly what it is: a gathering place for business and leisure travelers offering contemporary Lake Country hospitality at its natural, vibrant best.
Guest Rooms & Suites
Meetings & Events
Weddings
Springs Water Park

Loft on the Lake

LOFT ON THE LAKE is Pewaukee's newest event venue and gathering place for our beautiful surrounding communities. They are located inside Chiropractic & Wellness on Pewaukee Lake on the second level. THE LOFT is like none other. They truly have the breathtaking lake views that can not be missed. THE LOFT is the perfect location for any occasion! 
Perfect for bridal showers, baby showers, birthday parties etc. We have capacity for up to 50 guests.

Western Lakes Golf Club

W287 N1963 Oakton Rd, Pewaukee
Seats up to 375 for a sit down dinner
Catering by Sazs

 
Oconomowoc/ Okauchee
Delafield/ Wales
Waukesha
Mukwonago
Brookfield
Hartland
Elm Grove
New Berlin
Milwaukee
Fort Atkinson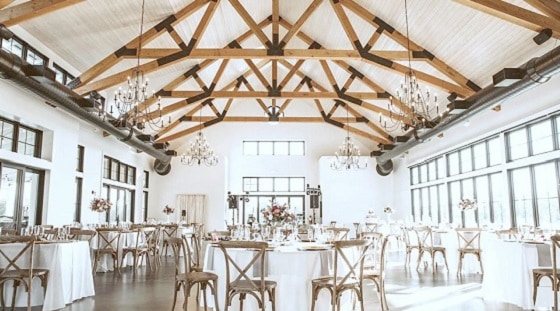 Want to be listed in this guide?  Contact us via the contact form in the FOOTER and we'll add your venue?
Want to upgrade your listing to add an image/website links? Contact us!
View Our Birthday Party GUide
Looking for a great venue spot for a Birthday Party?