Martin Luther King Jr. Day in 2021 is Monday, January 18. The holiday is celebrated on the third Monday in January to commemorate the birthday of Martin Luther King, Jr.( MLK Jr.). He was born Michael King Jr., but his father changed his name when we was 5 years old after a trip to Germany. His actual birthday is January 15, 1929. He would be 92 years old today.
Martin Luther King Jr. is known today for being an activist for civil rights. He was imprisoned many times and his "I have a dream" speech is familiar in most American households. He was ultimately assassinated in 1968, and the US government established this holiday in 1983.
Excerpt from the "I have a dream" speech, August 28, 1963 from the March on Washington:
…And so even though we face the difficulties of today and tomorrow, I still have a dream. It is a dream deeply rooted in the American dream.

I have a dream that one day this nation will rise up and live out the true meaning of its creed: "We hold these truths to be self-evident, that all men are created equal."

I have a dream that one day on the red hills of Georgia, the sons of former slaves and the sons of former slave owners will be able to sit down together at the table of brotherhood.

I have a dream that one day even the state of Mississippi, a state sweltering with the heat of injustice, sweltering with the heat of oppression, will be transformed into an oasis of freedom and justice.

I have a dream that my four little children will one day live in a nation where they will not be judged by the color of their skin but by the content of their character.

I have a dream today!

I have a dream that one day, down in Alabama, with its vicious racists, with its governor having his lips dripping with the words of "interposition" and "nullification" — one day right there in Alabama little black boys and black girls will be able to join hands with little white boys and white girls as sisters and brothers.

I have a dream today!…
Learn more about Martin Luther King Jr. from The King Center and ways to be involved. 
If you have time, please watch the two videos below with your family. The first is the actual "I have a dream speech" in its entirety. The second video is a summary of Dr. Martin Luther King Jr.'s life work to share with your younger children. 
Honoring MLK Jr. Day in Lake Country
Many schools in the area have off on MLK Jr. Day. Because this is a federal holiday all banks and post offices will be closed, too. If your children are off school, they can spend the day researching and learning more about Martin Luther King Jr. and the causes he fought for for civil rights, equity (which is different from equality), and social justice. The internet and books are great places to research, and there are local community events occurring, too. Some of the following events are geared toward adults, while others are geared toward children and families. We included the adult only programs, because we take a life-long learning approach to life and because it is important for parents to have a better grasp on understanding issues so they can properly discuss them age appropriately with their children.  
Local MLK Jr. Events in the Lake Country Area:
If your schedule does not allow you to attend one of the events above, there are other ways to honor and remember the work of Dr. Martin Luther King Jr. Just starting the conversation in your home with your family is step one. If you don't know where to start the conversation, having books on hand (I prefer physical books over e-books) is a great way to naturally begin a conversation. Books breed questions. Questions breed knowledge. The title of the book or images can lead children to ask questions and from questions, a healthy conversation of our history and how we got to where we are today collectively. If you don't have books on hand, there are no shortage of current events from the past year to start a conversation. Remember to keep conversations age and child appropriate. Parents, you know your child best. 
Find age appropriate resources HERE.
Find local parenting support resources HERE.
*Because this is a federal holiday all banks and post offices will be closed.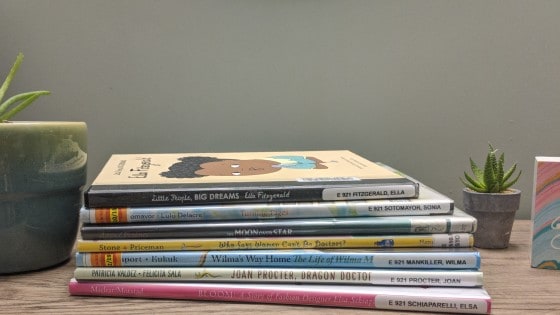 With the help of local mom, Ashley Hoover, find a book list to incorporate board books, picture books, and more into your child's library.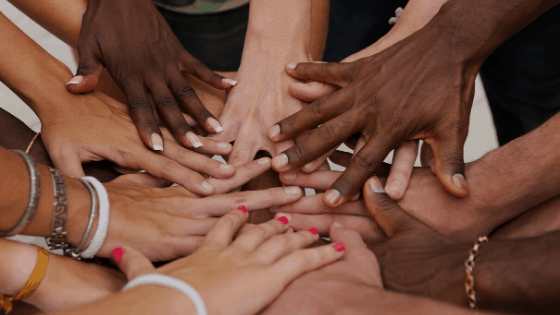 What does acceptance in today's society look like for you and your family?