Click on the image below to access the Snow Day Calculator: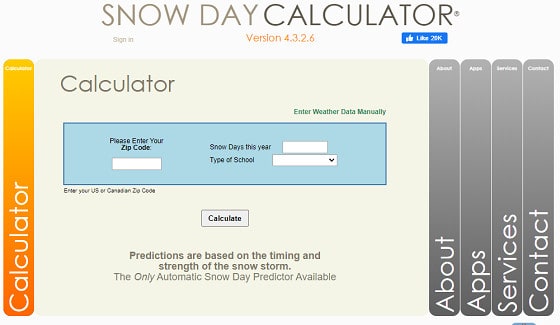 Are you ready for some wintertime fun? We hear a lot of people complain about the snow and cold. I'm one of those people some days. The post-holiday blues are a thing and January and February can seem like the longest months of the year… January 74th anyone?? But, family fun can be found everywhere if you know where to look and switch your mindset!
Lake Country Family Fun believes in finding family fun 365 days a year, even in January and February!! My biggest tip is to find a winter hobby to truly enjoy these months. So, if you're looking for ideas and inspiration for things to do in Lake Country and the Waukesha County area in the winter, this list is for you! Grab your kids (and maybe a brave grandparent), put a smile on your frozen face, and go enjoy the outdoors even in the wintertime!
Bundle up and have a great time in the snow or on the ice!
If you are looking for winter fun in the Waukesha County or Lake Country area, look no further, this one is for you!
Ski, Ice Skate, Sled, Snowman build and more!
If it's crazy cold, be sure to check out Lake Country Family Fun's Indoor Play Guide 😉
pictures of our local outdoor Ice rinks
manchester Hill Park Pond