When I think of February, I think of cold weather, snow, ice skating, and Valentines Day.  What fun! (I mean it; I really do!) Have some February fun! There is lots of family friendly fun to be found, you just have to look for it. Luckily, Lake Country Family Fun looked for you and organized it here with 20 fun things to do with your family in February + a bonus idea!! Check out these fun events in and around town this month to fight the winter blues.  For even more fun don't forget to check out Lake Country Family Fun's huge event calendar and indoor play guide!
Please thank the February Fun Guide Sponsor: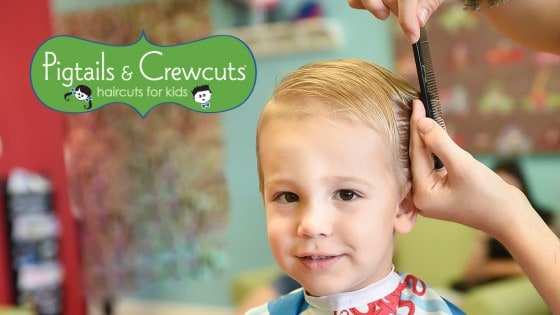 Pigtails and Crewcuts: Haircuts for Kids is a child's salon that opened in Brookfield in January 2019. Check them out!
20 Family Fun Things to Do In February!
BONUS IDEA: Get a sitter and go on a date!
Use our Lake Country Date Guide – Winter Edition – to chose a perfect date for you and your significant other. Categories include:

Painting/Art
Movies/Shows
Active Fun
Beer & Wine
Finer Dining
Massage/Spa
Stay-at-home
Other
PLUS over 20 specific events around town to consider!
1 – Take a day trip to Milwaukee and save money with these FREE events this February!
Top 6 library event picks
Let's face it, most people HIBERNATE IN WINTER, but that can lead to feelings of isolation. If you are looking for mom friends to meet up with or little ones for your children to play with, check out our MOMS GROUP AND PLAY GUIDE sponsored by CROSSPOINT COMMUNITY CHURCH IN OCONOMOWOC. Our guide is divided up between community groups, church affiliated groups, and library play groups.
4 – Make a Valentine Craft.
5 – Check out a winter farmers market.
6 – Learn about and Celebrate the Chinese New Year. It's the year of the Pig. (Tuesday, February 5, 2019)
7 – Attend the Wildlife Meet and Greet at the Wildlife in Need Center
8 – See a movie for CHEAP!!
9 – See a play!
10 – Enjoy a parents night out!
Lake Country Family Fun released their Romantic Date Guide – Winter Edition just in time for February!

Guinness & Chocolate: 200 Years of Guinness in America Celebration Concert
February 8, 2019
6:30 pm to 10:00 pm

Laughs and Lagers at the Delafield BrewHaus
Feburary 28, 2019
8:00 pm

Featuring Adam McShane, Rich, D'Amore, Maddie Wiener, Rory Rusch, David Freeburg
Tickets at Door $15
First 20 Ticket Holders Receive one free pint of Haus Beer.
Doors open at 7:00 pm
Show starts at 8:00 pm
Show is in the private banquet facility downstairs
Full service bar during the show

Take a romantic stroll under the Domes at their Hearts Under Glass event on February 14.
Every 

Thursday

 night at Mama D's Coffee in Wales from 

7 to 9 PM

, they have Stan Markus (Mama D's husband and outstanding classical guitarist) and guests entertaining. Especially for February, it will be such a treat to hear him play every night…it's got romantic, intimate touches…perfect for a date night!
American Dojo in Waukesha is hosting a Parent's Night Out on February 15th. Drop the kiddos off for some fun and head out for some adult only time!
The Mukwonago JV Dance Team is hosting a parents night out! Drop your kiddos off for a night of fun, and enjoy a date night out alone! Register by February 4!
11 – Tour a preschool
"300 tables of geeky goodness, and don't forget admission for kids is still free, and everyone still gets a free comic at the door!" – FEBRUARY 16
Check out Lake Country Family Fun's Wintertime Fun Guide to have some sledding, ice skating, and tubing fun! *Sponsored by Birch and Banyan in Hartland.
14 – Have a Winter Family Fun Day!
15 – Take your family to a carnival!
16 – Be one with nature.
17 – Take a road Trip.
Find all the wonderful independently owned coffee shops in the greater Waukesha County area. *Sponsored by Mama D's Coffee with locations in Wales, downtown Waukesha, and Genesee Depot.
19 – See a band concert, because why not?
Big Bend is hosting their monthly Music Jam on February 13.
20 – Relax listening to live music at Mama D's in Wales
Mama D's has live music on certain Saturdays and Sundays in February.
We hope we inspired you to have some
February Fun with your family!
What are you most looking forward
to this February?