When I think of February, I think of cold weather, snow, ice skating, and Valentines Day.  What fun! (I mean it; I really do!) Have some February fun! There is lots of family friendly fun to be found, you just have to look for it. Luckily, Lake Country Family Fun looked for you and organized it here with 20 fun things to do with your family in February + a bonus idea!! Check out these fun events in and around town this month to fight the winter blues.  For even more fun don't forget to check out Lake Country Family Fun's huge event calendar and indoor play guide!
Please thank the February Fun Guide Sponsor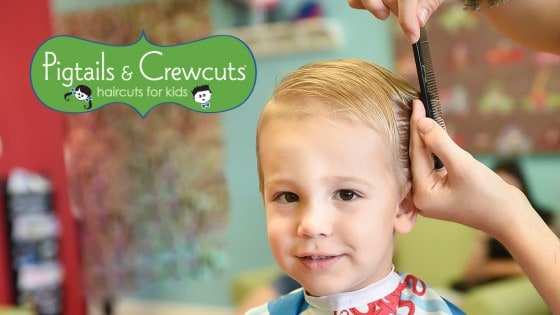 Pigtails and Crewcuts: Haircuts for Kids - Brookfield
Pigtails and Crewcuts: Haircuts for Kids is a child's salon opening in Brookfield in January 2019.
20 Family Fun Things to Do In February!
BONUS IDEA: Get a sitter and go on a date!
Use our Lake Country Date Guide – Winter Edition – to chose a perfect date for you and your significant other. Categories include:

Painting/Art
Movies/Shows
Active Fun
Beer & Wine
Finer Dining
Massage/Spa
Stay-at-home
Other
PLUS over 25 specific events around town to consider!
1 – Take a day trip to Milwaukee and save money with these FREE events this February!
Top 5 library event picks
Let's face it, most people hibernate in winter, but that can lead to feelings of isolation. If you are looking for mom friends to meet up with or little ones for your children to play with, check out our Moms Group and Play Guide sponsored by Zion Lutheran's Time for Tots. Our guide is divided up between community groups, church affiliated groups, and library play groups.
4 – Make a Valentine Craft.
5 – Check out a winter farmers market.
Fly a kite on Pewaukee Lake with Silly Willyz!
7 – Attend the Wildlife Meet and Greet at the Wildlife in Need Center
8 – See a movie for CHEAP!!
9 – See a play!
10 – Enjoy a parents night out!
Lake Country Family Fun released their Romantic Date Guide – Winter Edition just in time for February!

Guinness & Chocolate: 200 Years of Guinness in America Celebration Concert

Let American Dojo in Waukesha watch the kids!
Take a romantic stroll under the Domes at their Hearts Under Glass event on February 14.
Every 

Thursday

 night at Mama D's Coffee in Wales from 

7 to 9 PM

, they have Stan Markus (Mama D's husband and outstanding classical guitarist) and guests entertaining. Especially for February, it will be such a treat to hear him play every night…it's got romantic, intimate touches…perfect for a date night!
Stan Markus is also hosting a special performance on Valentine's Day (

Wednesday, February 14

) called "A Markus Manouche Valentine's Evening".  Come listen to Gypsy Jazz Swing with a touch of romance!
11 – Tour a preschool
"300 tables of geeky goodness, and don't forget admission for kids is still free, and everyone still gets a free comic at the door!"
13 – Get Outside!
Check out Lake Country Family Fun's Wintertime Fun Guide to have some sledding, ice skating, and tubing fun!
14 – Have a Winter Family Fun Day!
Come to camp to enjoy the splendor of winter at YMCA Camp MacLean!
Activities begin at 11:00 a.m. and include toboganning, art and crafts, a nature hike, broom ball, and more!
They will have dinner at 1:00 p.m., with activities resuming at 1:45 p.m. and finishing at 5:00 p.m. A hot snack will also be served at 4:30 p.m.
Register here.
15 – Take your family to a carnival!
16 – Be one with nature.
17 – Shoot some hoops!
Hartland North will be hosting an open gym on Sundays for kids age 10-17.
18 – Grab a cup of coffee at a local coffee shop and warm up with a friend or your favorite book. 
19 – See a high school band concert, because why not?
20 – Relax listening to live music at Mama D's in Wales
Mama D's has live music every Saturday and Sunday in February.
We hope we inspired you to have some
February Fun with your family!
What are you most looking forward
to this February?