I have lived in Wisconsin my whole life. As a child February was all about Valentines and sledding. What do you think of when you think of February? Valentine's Day and candy hearts? Snow and cold? Getting out of dodge and hopping on an airplane? At Lake Country Family Fun, we love living in Wisconsin, and we believe in family fun year-round!
Now as an adult and parent, when I think of February, I think of all of those things cold weather: snow, sledding, ice skating, snowmobiling, and Valentines Day, too. Which can be so much fun; it's all about your mindset. You can find my family loving snow, especially sledding and snowmobiling. It's great February fun, especially when the kiddos are old enough to dress themselves 😁 
In Wisconsin, there is lots of family friendly fun to be found, because winter is 8 months long. 🤪 Ha! It sure feels like it some days. Luckily, Lake Country Family Fun has looked for you, sifted through the information, and organized 20 fun things to do with your family in February!!
Check out these fun events below that take place in and around town this month to fight the winter blues.  For even more fun don't forget to check out Lake Country Family Fun's huge event calendar and indoor play guide!
Plus, February 2020 is a LEAP Year! Everyone gets an extra day of fun 🙂
Please thank the February Fun Guide Sponsor: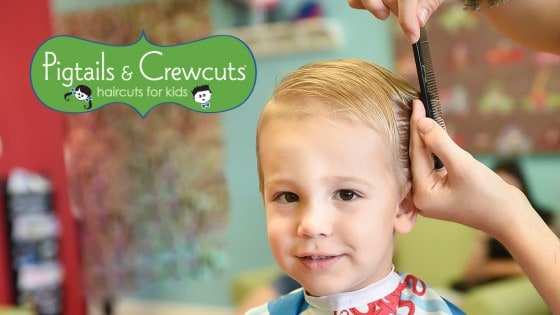 Pigtails and Crewcuts: Haircuts for Kids is a child's salon that opened in Brookfield in January 2019. Check them out at their handy location right on Bluemound!
20 Family Fun Things to Do In February!
1 – Take a day trip to Milwaukee and save $$$ with these FREE events this February!
Top 5 library event picks
Lake Country Family Fun is about getting out and being active in the community through connection. Let's face it, most people HIBERNATE IN WINTER, but that can lead to feelings of isolation. If you are looking for mom friends to meet up with or little ones for your children to play with, check out our MOMS GROUP AND PLAY GUIDE sponsored by CROSSPOINT COMMUNITY CHURCH IN OCONOMOWOC, featuring 35 different groups. Our guide is divided up between community groups, church affiliated groups, and library play groups. There is a group for everyone. And if you are feeling isolated, do not hesitate to reach out to us at Lake Country Family Fun!
4 – Check out a Winter Farmers Market.
5 – Attend the Wildlife Meet and Greet at the Wildlife in Need Center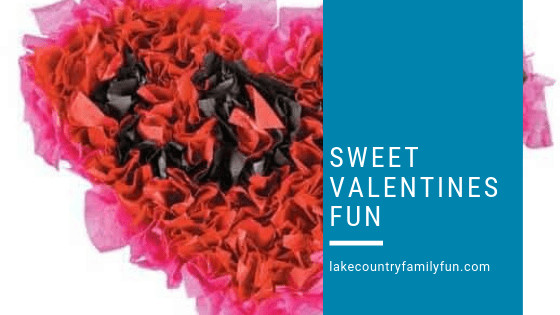 Find 6+ Ways to celebrate Valentine's Day with your children and your sweetie!
7 – See a movie for CHEAP!!
8 – See a play!
Mars Lost shows at Lake Country Playhouse on February 1, 2, 7, 8, 9, 13, 14, 15, and 16!
The Trial of Goldilocks shows at Lake Country Playhouse on February 27, 28, and 29th. 
See other ideas for plays on our PERFORMING ARTS CALENDAR.
9 – Enjoy a parents night out!
Lake Country Family Fun released our 8 Romantic Winter Date Ideas Guide just in time for February and Valentine's Day! Find 8 ideas, plus Valentine's Day specific events, some are awesome and out-of-the box!
Need a sitter? Check here.
10 – Tour a preschool
"300 tables of geeky goodness, and don't forget admission for kids is still free, and everyone still gets a free comic at the door!" – FEBRUARY 8
Check out Lake Country Family Fun's Wintertime Fun Guide to have some sledding, ice skating, and tubing fun! *Sponsored by Delafield Brewhaus.
13 – Have a Winter Family Fun Day!
14 – Take your family to a carnival or festival!
15 – Be one with nature.
16 – Take a road Trip.
Find all the wonderful independently owned coffee shops in the greater Waukesha County area. Find 6 coffee shops that you must visit with kids, plus 30 more to go with adults. *Sponsored by Mama D's Coffee with locations in Wales, downtown Waukesha, and Genesee Depot.
18 –  Relax listening to live music at Mama D's in Wales
Mama D's has live music on certain Saturdays and Sundays in February.
19 – Attend a Wee Walkers Hike in Hartland
20 – Try out a new to your family indoor play place.
Lake Country Family Fun's indoor play guide, features SO MANY local fun places to play inside. Try a new venue out this month!
We hope we inspired you to have some
February Fun with your family!
What are you most looking forward
to this February?