I have lived in Wisconsin my whole life. As a child February was all about Valentines and sledding. What do you think of when you think of February? Valentine's Day and candy hearts and chocolate? Snow and cold? Getting out of dodge and hopping on an airplane? At Lake Country Family Fun, we love living in Wisconsin, and we believe in family fun year-round!
Now as an adult and parent, when I think of February, I think of all of those things cold weather: snow, sledding, ice skating, skiing, and Valentines Day, too. Which can be so much fun; it's all about your mindset.
In Wisconsin, there is lots of family friendly fun to be found, because winter is 8 months long. 🤪 Ha! It sure feels like it some days. Luckily, Lake Country Family Fun has looked for you, sifted through the information, and organized 20 fun things to do with your family in February!!
Check out these fun events below that take place in and around town this month to fight the winter blues.  For even more fun don't forget to check out Lake Country Family Fun's huge event calendar and indoor play guide!
Please thank our February Guide Sponsor:
Brio Studios has all your summer adventures waiting for you! With three different programs all offering a wide range of creative camps, classes and predictions for students 2 and older, Brio is your one stop shop for your creative artist this summer!! Join our Creative Arts Program for fun Full or Half Days of Creative Creation! Each week explore a new theme through STEAM, Art and Creative Creation play! Brio Summer Music Academy is the perfect way to expand your musical knowledge. With lessons, outings, classes and recording this summer you can have fun seeing music from all sorts of perspectives. And don't forget our Theatre Summer Conservatory! With 9 shows happening this summer we have your summer theatre experiences ready and waiting for you! Join Summer Conservatory for full or half days during our 3 week programming! Brio has all your summer fun ready and waiting for you! Enrollment is open now so save your spot today! Schedule online or call 262-302-2327.
20 Family Fun Things to Do In February!
1 – Take a day trip (or virtual trip) to Milwaukee and save $$ with these FREE events this February! 
Top 4 library event picks: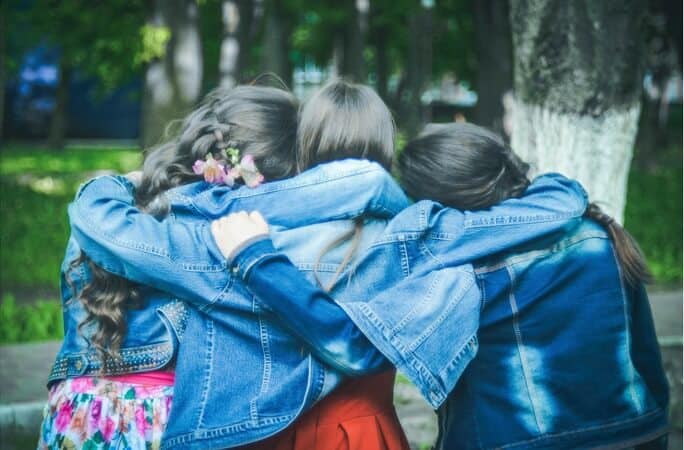 Lake Country Family Fun is about getting out and being active in the community through connection. Let's face it, most people HIBERNATE IN WINTER, but that can lead to feelings of isolation. If you are looking for mom friends to meet up with or little ones for your children to play with, check out our MOMS GROUP AND PLAY GUIDE, featuring over 30 different groups. Our guide is divided up between community groups, church affiliated groups, and library play groups. There is a group for everyone. And if you are feeling isolated, do not hesitate to reach out to us at Lake Country Family Fun!
4 – Check out a Winter Farmers Market.
5 – Share a virtual Valentine's Day message featuring your favorite animals from the Milwaukee County Zoo.
When you book your Valentine, you'll complete a form with specific details and the message you
want to send.
The Milwaukee County Zoo will make a 30 to 45-second video with animal care staff relaying your message with the
featured animal you choose.

Elephant – Wish the special person in your life an "ele-phantastic" day!
Giraffe – Let our herd tell your loved one they are head and shoulders above the rest.
Opossum – Have Pendleton tell your special person how much you like hanging out with them.
Penguin – Tell your loved one how much you adore chillin' with them from our feathered friends.
Red Panda – Let them know you will be theirs "fur-ever" from Dash or Dr. Erin.
Sloth – Have our two-toed sloths tell your special someone you love them "slow" much.
Camel – Tell your loved one that you will never "desert" them.
Hyena – Tell your Valentine how much you love the way they make you laugh!
Lion – Let your special someone know they're your "mane" attraction!
Prehensile-tailed Porcupine – Let your sweetie know that you're stuck on them!
Red-tailed Boa Constrictor – Let your loved one know that they are your main squeeze.
Tawny Frogmouth – Let your Valentine know that they make your heart flutter!

On or before February 12, the zoo will send you a link to download your video. You can then send it on to the recipient. You will have 14 days to download the video from the link sent.
Early Bird pricing (until January 31): $25 per Virtual Valentine.
Standard pricing (February 1 to February 7): $30 per Virtual Valentine
If you would like the video link to be sent anonymously on Valentine's Day, there is an additional $5 charge added at the time you request your video. The link will be sent to you and the recipient
separately on February 14.
The last day to order a Virtual Valentine will be February 7 (at 11:59 p.m.) to ensure time to film.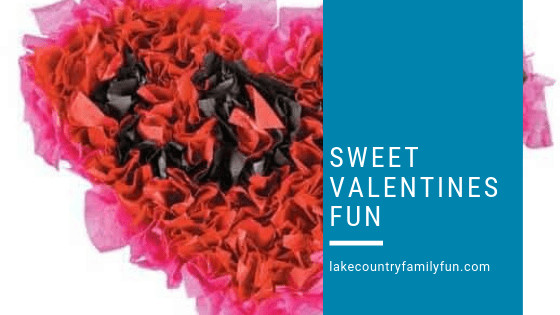 Win an awesome Valentine themed Prize Package this year for you and your sweetie!
Prizes include:
💛 Valentine's Box from Sweet P's Pantry Artisan Toffee and Chocolates
💛 Overnight in premier room + 4 waterpark passes from The Ingleside Hotel
💛 A pair of Sock Bottoms from Sock Bottoms
💛 A cookout combo (one of each of our sauces) from Off Kilter BBQ
7 – See a movie for CHEAP!!
8 – Take in a Galentine's Day Workshop
At Board and Brush Hartland on Friday 2/10/2023 6:30pm

Ladies, gather your gal pals and join the Galentine's Day DIY workshop! Create something special together as you make lasting memories. Sign up now before spots fill up!
9 – Enjoy a parents night out!
Lake Country Family Fun released our 8 Romantic Winter Date Ideas Guide just in time for February and Valentine's Day! Find 8 ideas, plus Valentine's Day specific events, some are awesome and out-of-the box!
Need a sitter? Check here.
10 – Tour (and fall in love with) a preschool
11 – Attend a Winter Themed Candlelight Hike in the Park.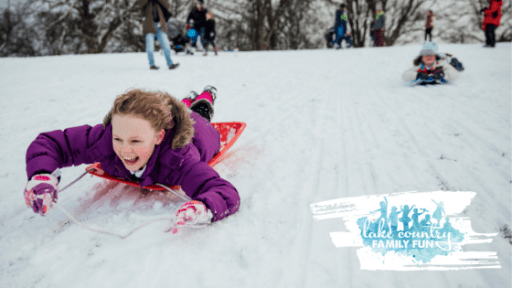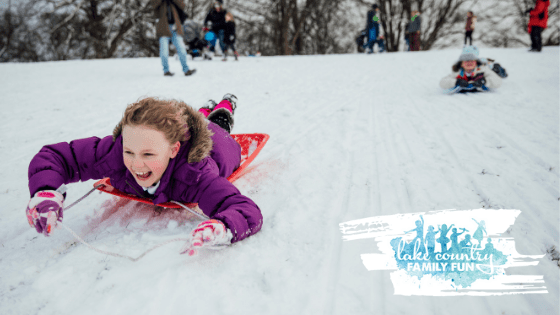 Check out Lake Country Family Fun's Wintertime Fun Guide to have some sledding, ice skating, skiing, and tubing fun! *Sponsored by Waukesha County Parks.
13 – Have a Winter Family Fun Day – Toboggan Style!
Try out the toboggan at Lowell Park in Waukesha. 
The Toboggan Run will be open on select days/times (Saturdays in 2022). 
Closing date is TBD in 2022.
14 – Take your family to a Winter festival!
15 – Be one with nature.
16 – Take a road Trip.
Do your kiddos have off of school this month? Mine do in the middle of the month. Take a long weekend and tour WI. Pick a direction with our WI Road Trip Guide.
Last year we took a day trip to Cedarburg for their Winter Festival and then hiked Lions Den Gorge. 
Read up on some of our travel tips: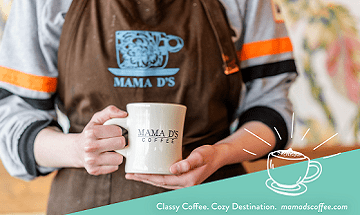 Find all the wonderful independently owned coffee shops in the greater Waukesha County area. This guide is sponsored by Mama D's Coffee with locations in Wales and downtown Waukesha.
18 –  Get a Valentine Strawberry or Cocoa Cream Puff from State Fair!
19 – Find 2 places you can take a Sleigh Ride!
Take a sleigh ride at Apple Holler in Sturtevant.

Call 262-884-7100 to make your reservation or order your horse-drawn sleigh ride gift certificates today.
Reservations Required.
$135 (plus tax) for the first 4 people
$30 (plus tax) for each additional person
Take a sleigh ride at Hoofs Beat Express in Oconomowoc

Come for the 40 minute ride and stay for the hot chocolate and cookies while enjoying the small carriage collection in our warmed barn.
Sleigh rides on our 115 acre farm.
The largest sleigh carries 12 passengers with a minimum booking of 6 riders.
Call (262) 853-9801
20 – Try out a new to your family indoor play place.
Lake Country Family Fun's indoor play guide, features SO MANY local fun places to play inside. Try a new venue out this month! 
Many thanks to Lake Breeze Realty for sponsoring this guide!
We hope we inspired you to have some
February Fun with your family!
What are you most looking forward
to this February?
Bonus February Idea: Give back to others in our community!
Drop off your new or gently used shoes, sneakers and boots for men, women, and kids as well as new socks at Stan's Fit For Your Feet annual "Share-A-Pair" drive from Tuesday, February 1 through Monday, February 28. 
Items can be dropped off:
Monday through Friday from 10 a.m. to 7 p.m.
Saturdays from 10 a.m. to 6 p.m.
Sundays from 11 a.m. to 5 p.m.
at any of the "Share-A-Pair" collection bins:
Stan's in Brookfield at The Plaza at 17155 W. Bluemound Road

Stan's in Glendale across from BayShore Mall at 505 W. Silver Spring Drive

Stan's in Greenfield in the Layton Plaza at 7405 W. Layton Avenue.
This year the donated shoes, sneakers, boots and new socks for men, women, and kids will be distributed locally to the Milwaukee Rescue Mission, Hope House, Repairers of the Breach homeless day shelter all in Milwaukee and Father Gene's HELP Center in West Allis. The remainder of the shoes will be given to Soles4Souls, a global not-for-profit organization that distributes shoes to impoverished people in over 125 countries around the world.
According to Megan Sajdak, marketing director for Stan's, "Customers will also be able to help these deserving Milwaukee nonprofits we are partnering with by rounding up their in-store and online purchases," said Megan Sajdak, director of marketing for Stan's Fit For Your Feet.
Anyone donating gently used or new shoes, sneakers or boots or new socks to the "Share-A-Pair" drive will also receive $10 off their next regular price men's and women's shoe or $5 off their next regular price kid's shoe purchase valid through March 8th at any Stan's Fit For Your Feet location. 
Sajdak adds that "Stan's social media will also be providing video opportunities throughout the month of February for people to get to know these great local nonprofits better. We have outstanding organizations in Milwaukee that do amazing work for our community. This is a great time to give back and learn about the resources here in the Milwaukee area. 
About:
Since its inception 17 years ago, Stan's Fit For Your Feet's annual "Share-A-Pair" shoe drive has collected more than 325,000 new and gently-used pairs of shoes from Greater Milwaukee residents. For more information on the "Share-A-Pair" shoe drive, visit www.stansfootwear.com or call 262-432-4030. 
Stan's Fit For Your Feet's three stores are home to Wisconsin's largest collection of regular and hard-to-find shoe sizes. They have been in business since 1950 and specialize in bringing style and comfort to Milwaukee from around the world.  Stan's Fit For Your Feet also owns two Good Miles Running Company stores in Greenfield and Brookfield and Vionic in Brookfield.
In 2022, Stan's expanded its business into Illinois with the purchase of Waxberg's Walk Shoppe in Niles, Ill. For more information, please visit www.Stansfootwear.com.