In 2017, my family and I EXPLORED ALL ELEVEN of the WAUKESHA COUNTY PARKS in one year. As a lover of public libraries and books in general, I thought it would be fun to visit all sixteen WAUKESHA COUNTY PUBLIC LIBRARIES during the summer of 2019. The Waukesha County libraries are part of the BRIDGES LIBRARY system, which allows patrons to borrow and return books from any of the 24 libraries within Waukesha and Jefferson counties.
Town Hall Library
N76 W31429 Hwy V V
North Lake, WI 53064
(262) 966-2933
Erin, with Lake Country Family Fun, and I were discussing my goal to visit all sixteen of the Waukesha County libraries this summer, and she asked if I had ever been to the Town Hall Library in North Lake. I hadn't, which was a surprise being that really isn't that far from my home.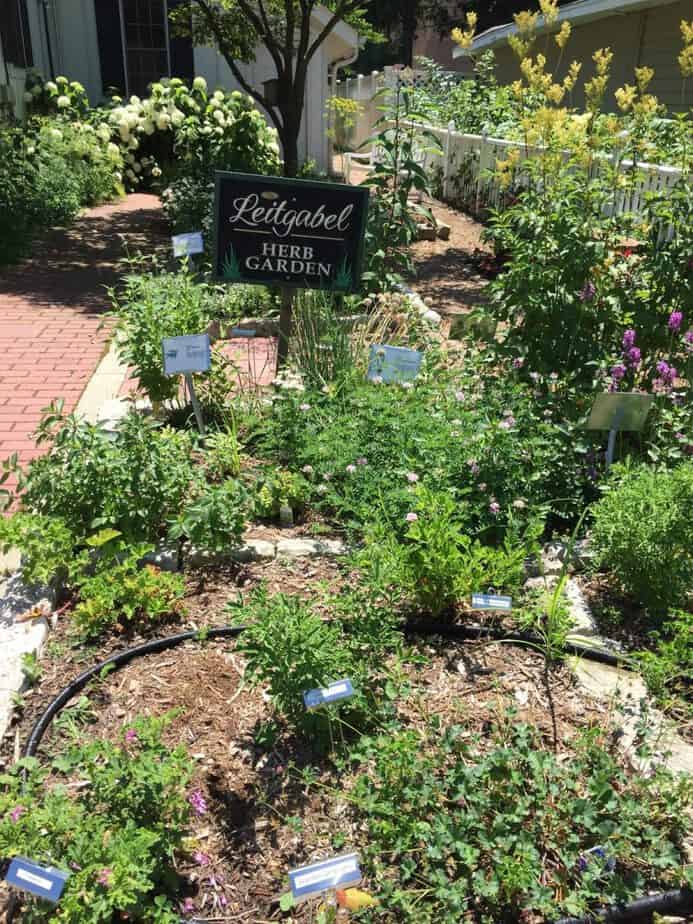 A beautiful summer herb garden greeted me upon my arrival. I was glad the library has "Entrance" marked above the appropriate doors, because I would have tried entered through the doors behind the book drop. You do have to get out of your vehicle to return materials to the exterior book drop but you can also enjoy the beautiful herb garden.

The children and young adult sections are not in sight as you enter this library, as they are at the libraries in Oconomowoc, Mukwonago, Delafield, Sussex, Brookfield, New Berlin, Menomonee Falls, Pewaukee, and Elm Grove. You'll find the amazing space in the basement, accessible by both an elevator and the stairs that you'll find in the teen quiet study area.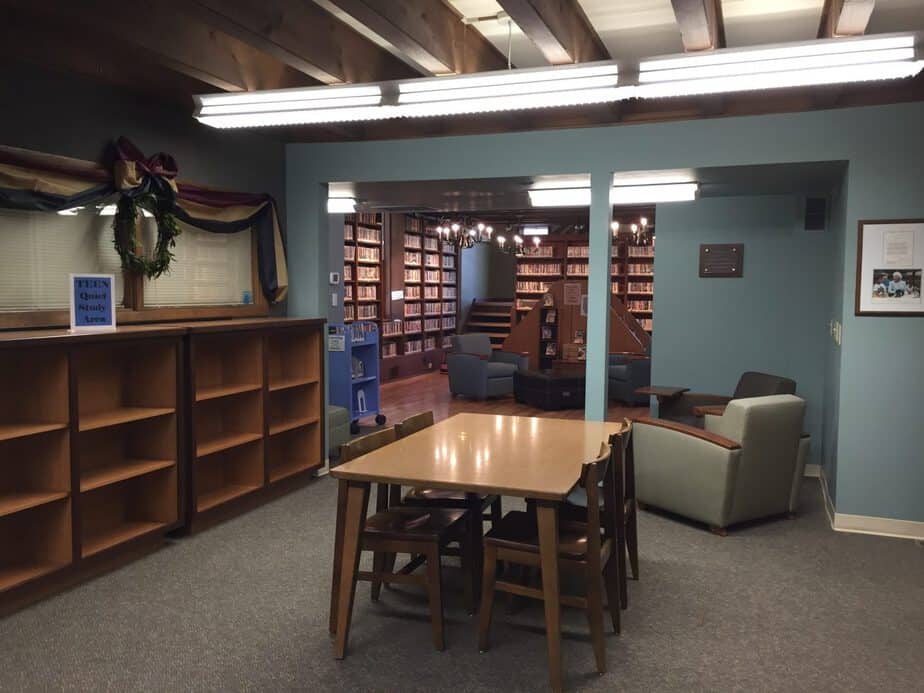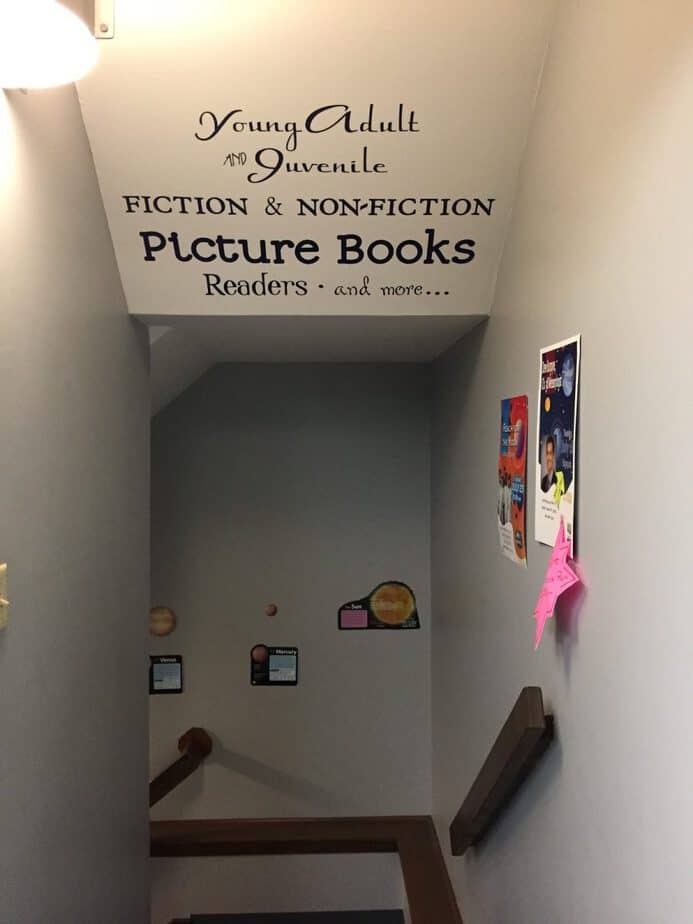 If you take the stairs to the basement, you'll find yourself in the Young Adult section, which features a study booth amongst the available books.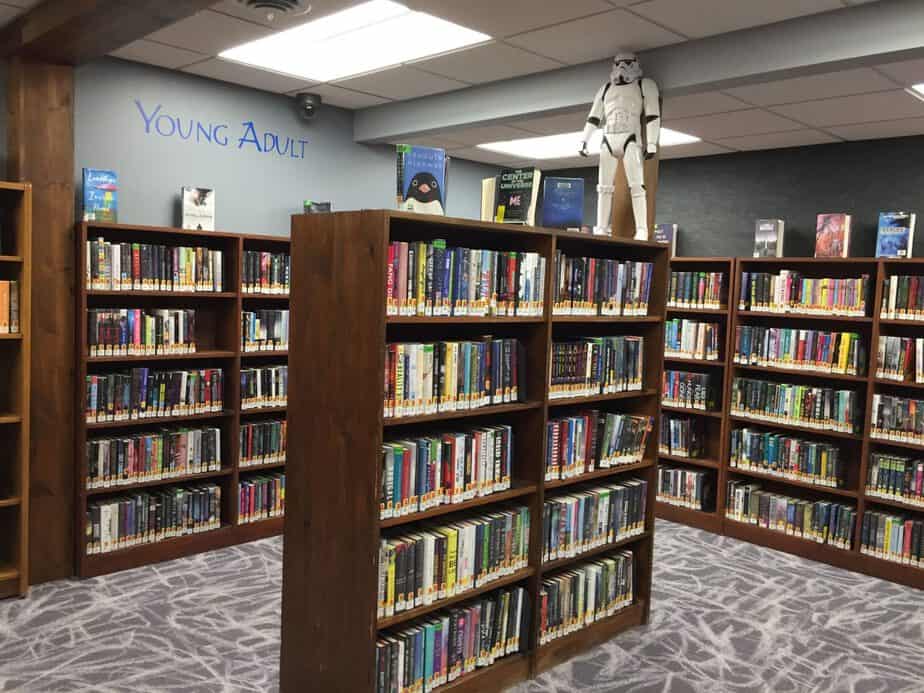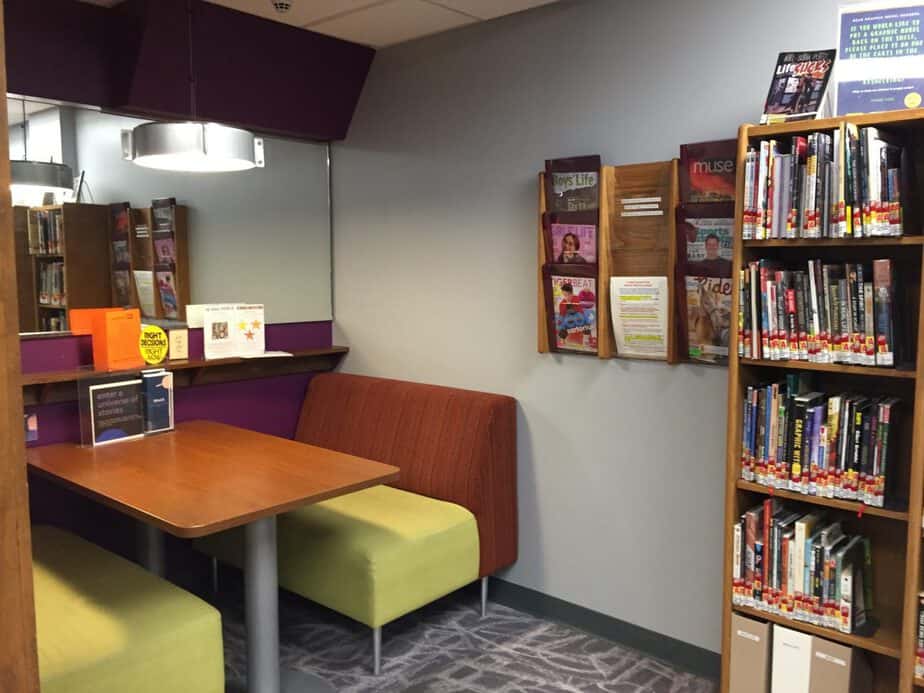 By exploring further, take a few steps or the wheelchair accessible ramp to the children's section, which was surprisingly modern and huge. The ramp railing is lined with numerous themed bags filled that can be checked out.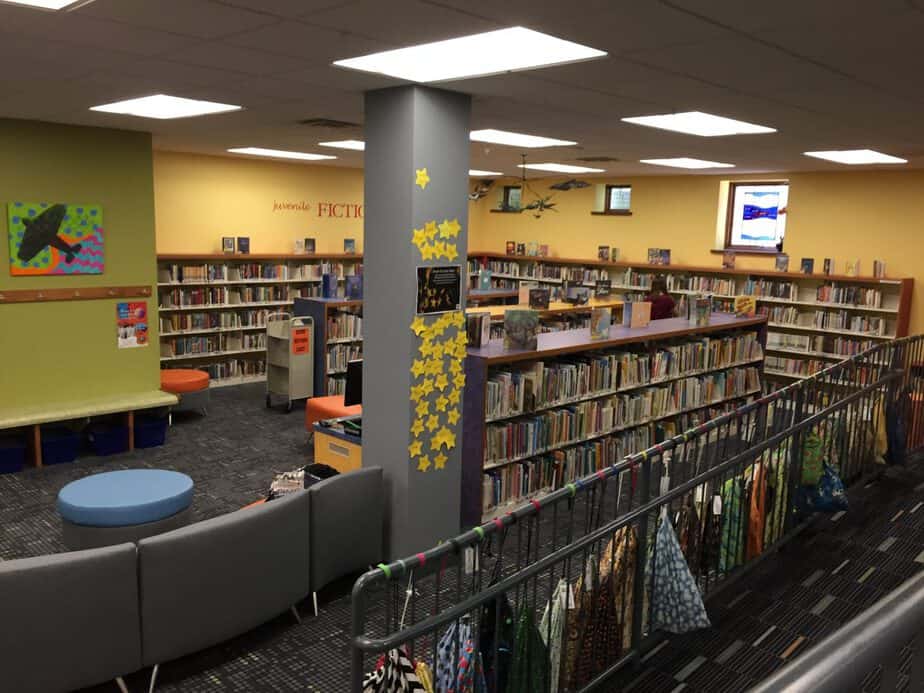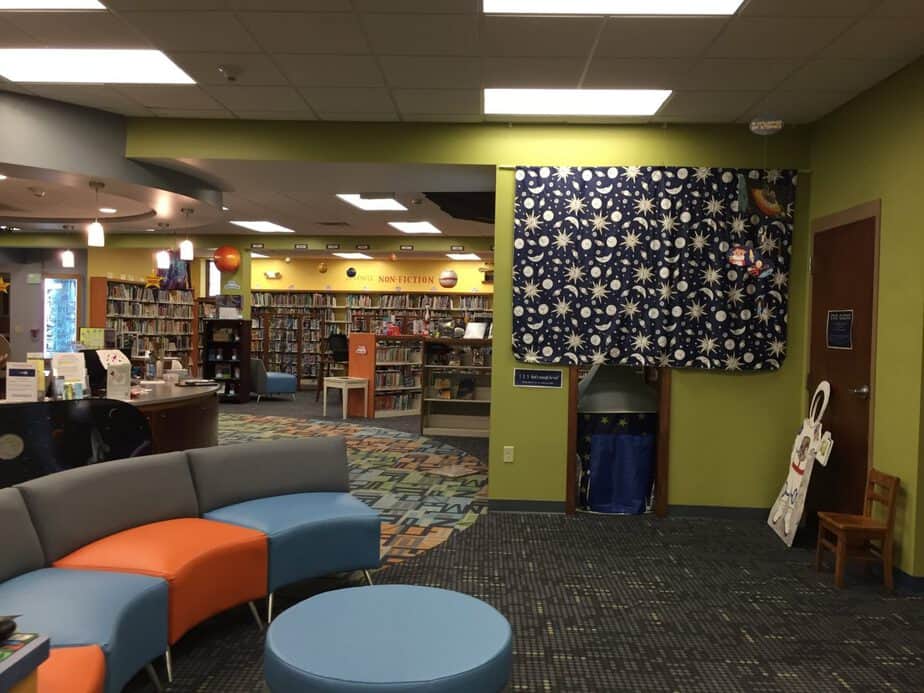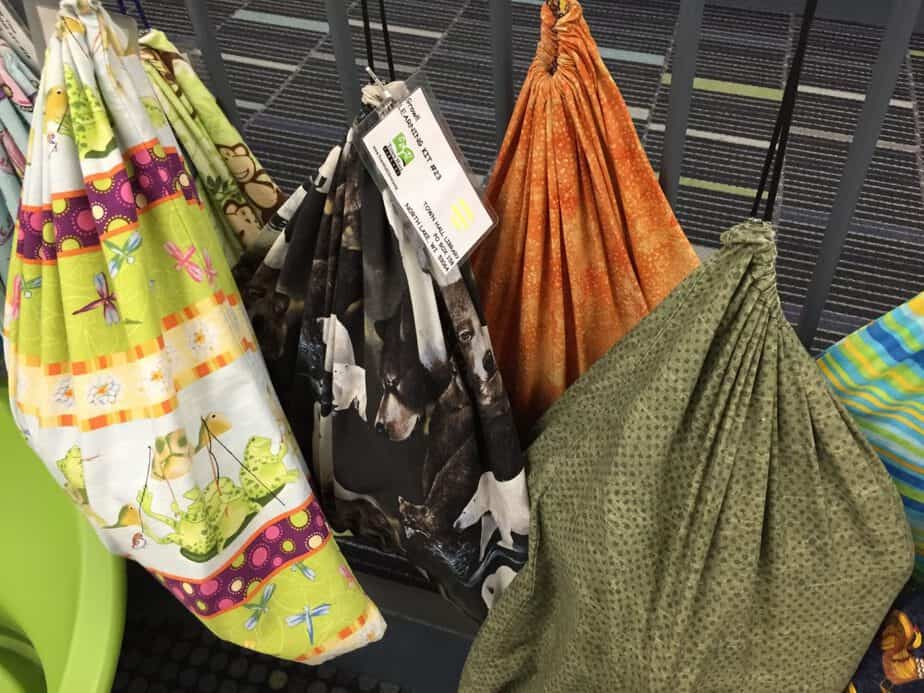 Celebrating readers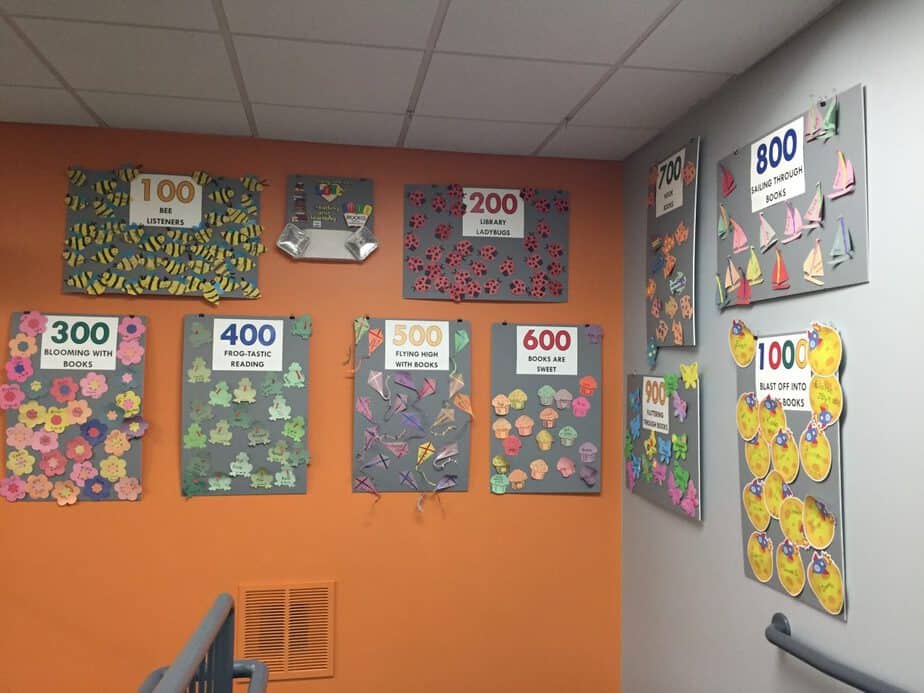 Children who read and/or listen to 1000 books before kindergarten have their names on the wall to recognize their efforts here at the Town Hall Library, just as they do at the New Berlin Public Library. By reading and listening to books at such a young age, children increase bonding with their grown-ups, literacy skills, and vocabulary words.
Check this out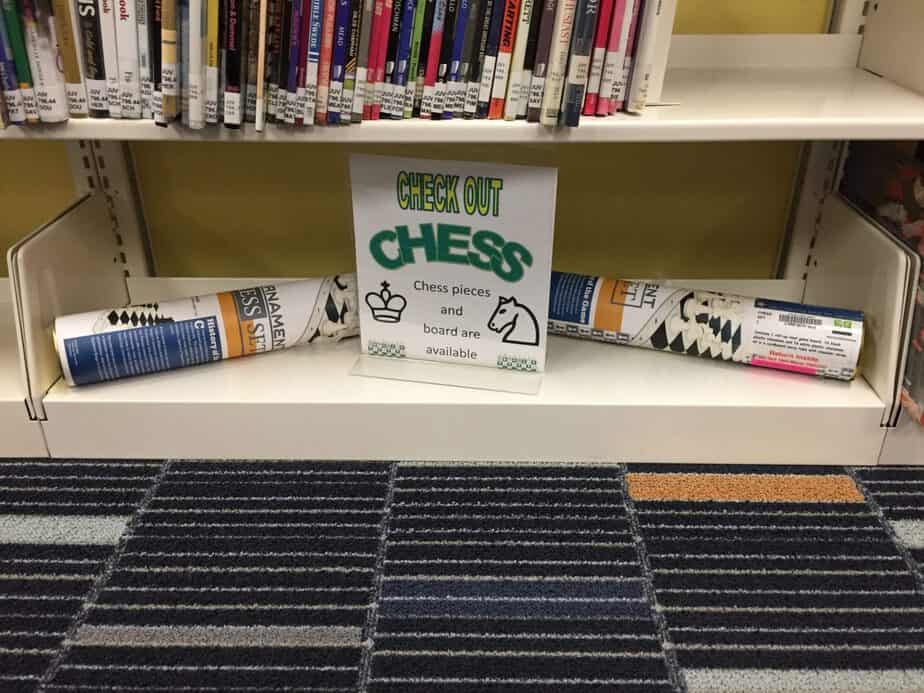 If you don't have a chess board at home and want to learn, then the library has you covered! Nestled on a bottom shelf were chess boards that can be borrowed for a fun day or knight of fun. These reminded me of the numerous board games at the Delafield Public Library and the ukuleles at the Mukwonago Community Library that patrons can borrow.
ABCs
You'll find beautiful glass artwork downstairs. The glass is etched from the back and illuminated. This alphabet artwork caught my eye with the creative puzzle piecing of it, intricacy of the detail, and the words.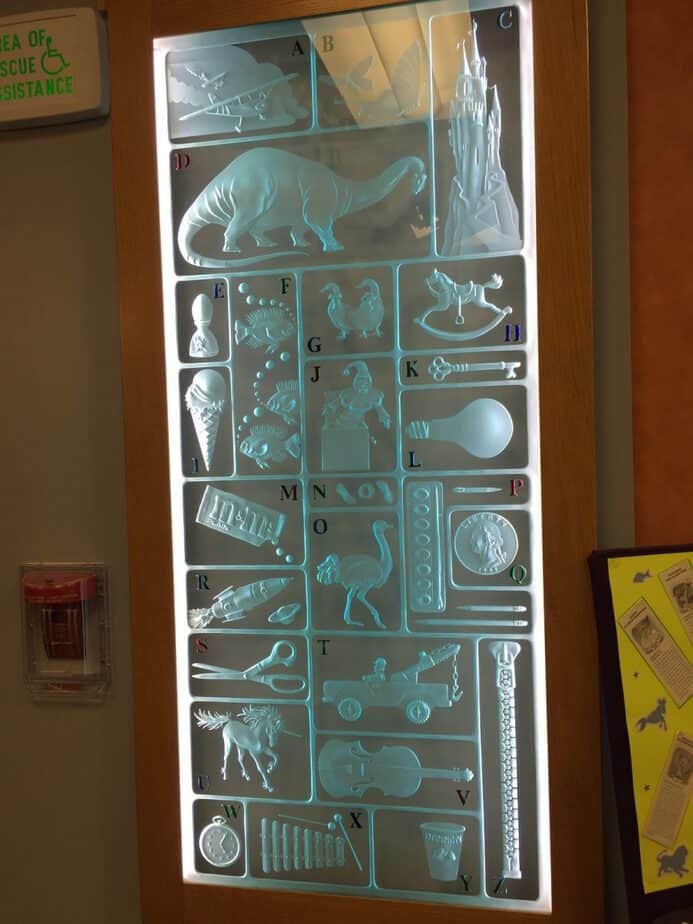 Quiet nooks & crannies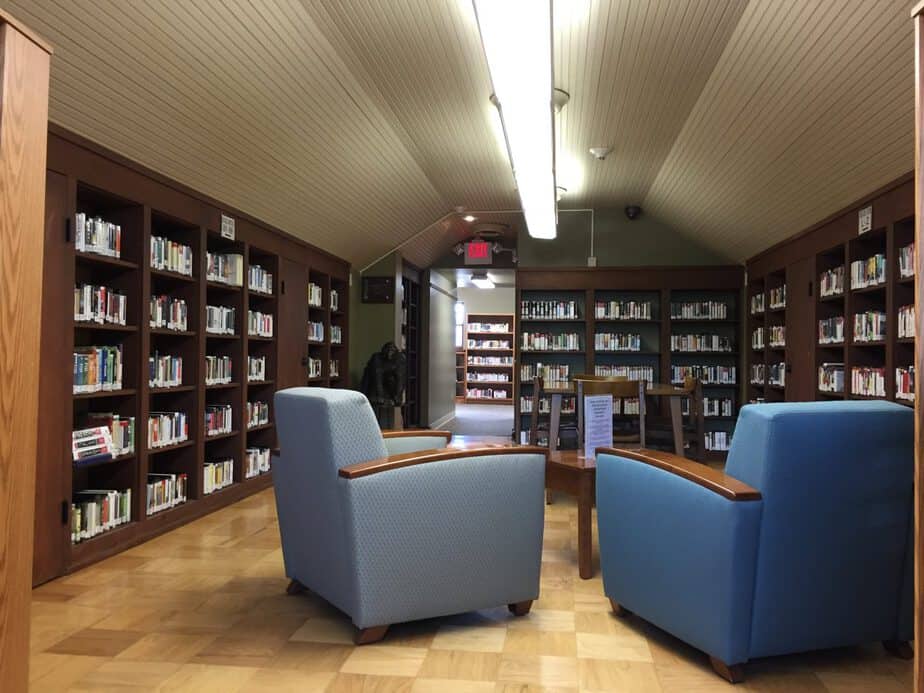 If you take the stairs going up from the teen quiet study area, you'll find numerous spaces for quiet study or work. This library does not have study rooms for grown-ups. Teens and youth have their own meeting room in the basement. Check in with the children's librarian if your young person would like to use it.

Ten Waukesha County libraries visited, six to go.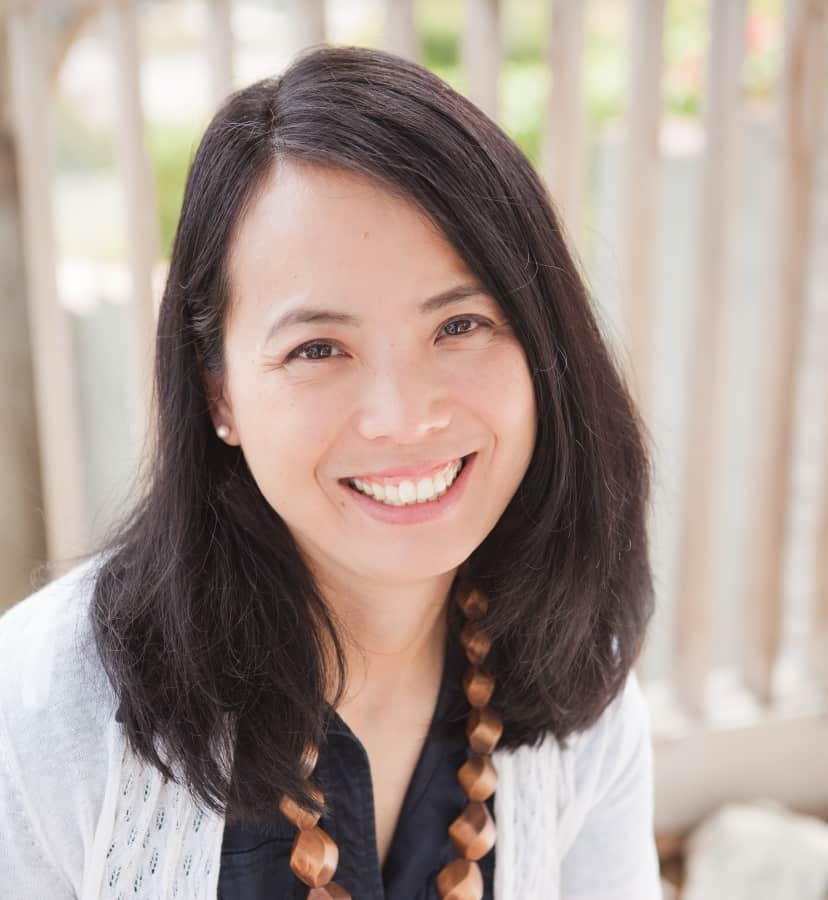 Jann Fujimoto is a wife, mom to two, and SPEECH-LANGUAGE PATHOLOGIST. She's lived in Lake Country since 2006. She enjoys traveling, reading, and gardening.