Contactless Curbside Pick-Up Services to Begin April 27, 2020
On Thursday, April 16, 2020, Governor Evers announced the State will begin allowing libraries to offer curbside pick-up of books and other materials. 
Beginning on Monday, April 27, 2020, the Big Bend Village Library will offer curbside pick-up of materials for limited hours from 11:00 am – 3 :00 pm Monday through Thursday and 12 noon-2:00 pm on Friday. 
Materials will be limited to items available through the online Cafe catalog for materials from the Big Bend Village Library only.  In order to pick up materials, patrons will need to place holds online through their library account or by phone to the Library at 262-662-3571. Patrons must call ahead to schedule their pick-up and must show their library card at time of pick-up. 
The building will remain closed to the public until further notice. All materials checked out now will not be due until June 1, 2020, and no overdue fines are accruing.
---
In 2017, my family and I EXPLORED ALL ELEVEN of the WAUKESHA COUNTY PARKS in one year. As a lover of public libraries and books in general, I thought it would be fun to visit all sixteen WAUKESHA COUNTY PUBLIC LIBRARIES during the summer of 2019. The Waukesha County libraries are part of the BRIDGES LIBRARY COUNTY system, which allows patrons to borrow and return books from any of the 24 libraries within Waukesha and Jefferson counties.
Big Bend Village Library
W230 S9175 Nevins Street
Big Bend, WI 53103
(262) 662-3571 Ext. 121
https://www.bigbend.lib.wi.us/
I headed to Big Bend to visit the library not really sure where Big Bend is located. When I got off the freeway, I recognized some landmarks and realized I'd taken the same exit when my family visited Muskego Park, which was my family's first stop of our Tour de Waukesha County Parks in 2017.

Like the Delafield Public Library and the Elm Grove Public Library, the Big Bend Village Library is housed in the same complex as the municipal building.

Upon entering the building, someone walked out of the library and said, "I'll be there in a minute." "Okay," I replied and entered the library. The friendly woman returned.

Typically, I've been visiting the libraries by ducking in, taking pictures, borrowing books, paying fines, and enjoying what each library has to offer like any other patron – except for the taking pictures part, because I'm not sure patrons take pictures during each visit. I haven't said anything to the staff members of the libraries about my project to visit all of the Waukesha County libraries this summer. After poking around the library, I decided to introduce myself and explain my project, which is how I met Karla Lang.

Ms. Lang shared that the Big Bend Village Library is the smallest of the libraries. When I asked what made the Big Bend Village Library special, she said "the community." The community room in the building hosts library programming, as well as other village purposes. When it isn't available for library programming, the fire department garage and nearby park sometimes hosts library events. Community organizations have funded the AWE Learning computer, letterboard sign, and the book return box.
Dino-mite resources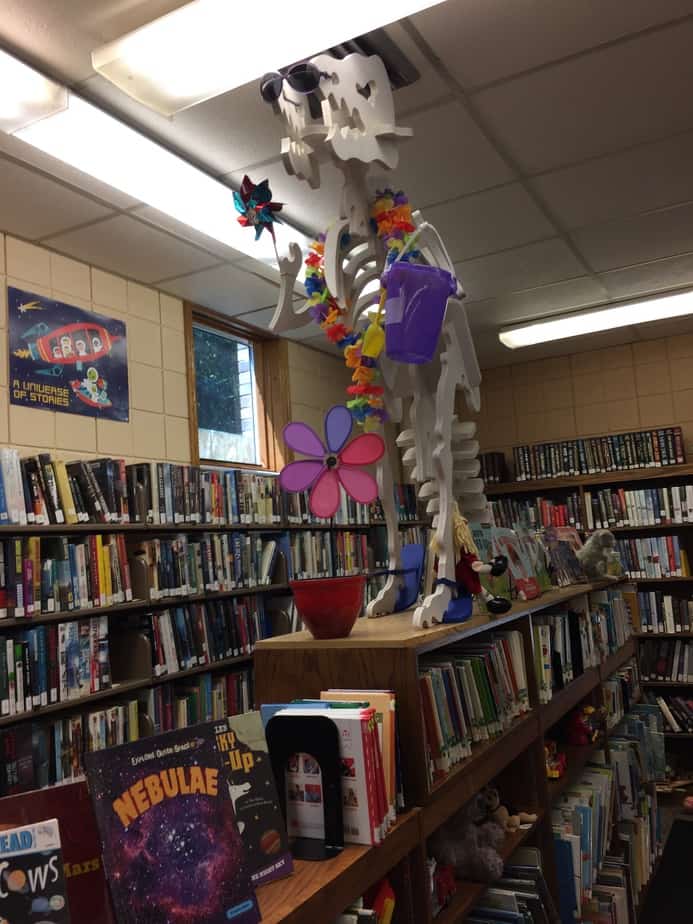 I found a friendly dinosaur, who was ready for summertime adventures, in the children's section. The AWE Learning computer system, which inspires an enthusiasm for learning by supporting school readiness and learning in the community, was already in use upon my arrival.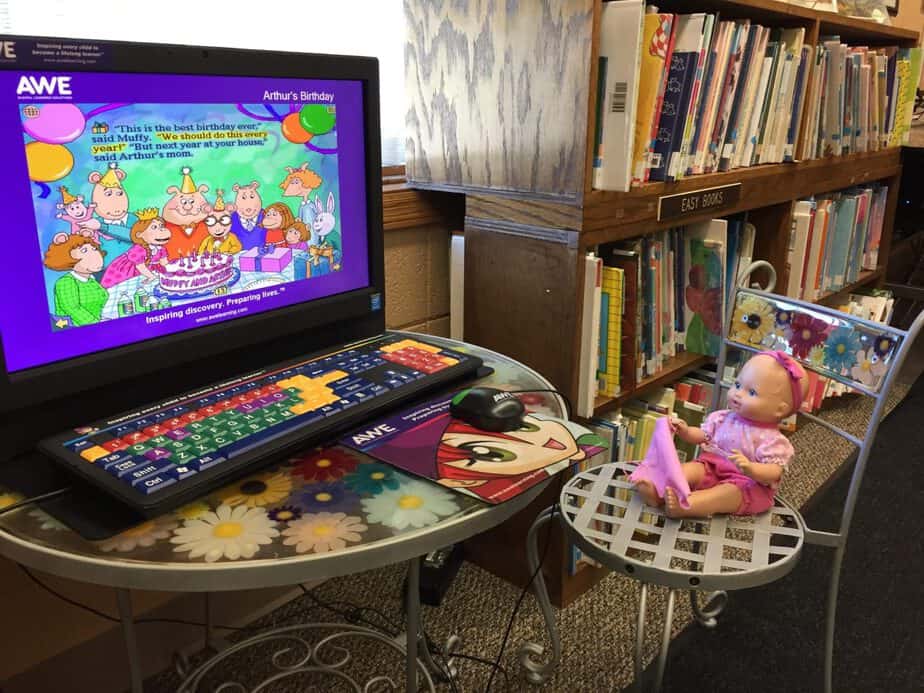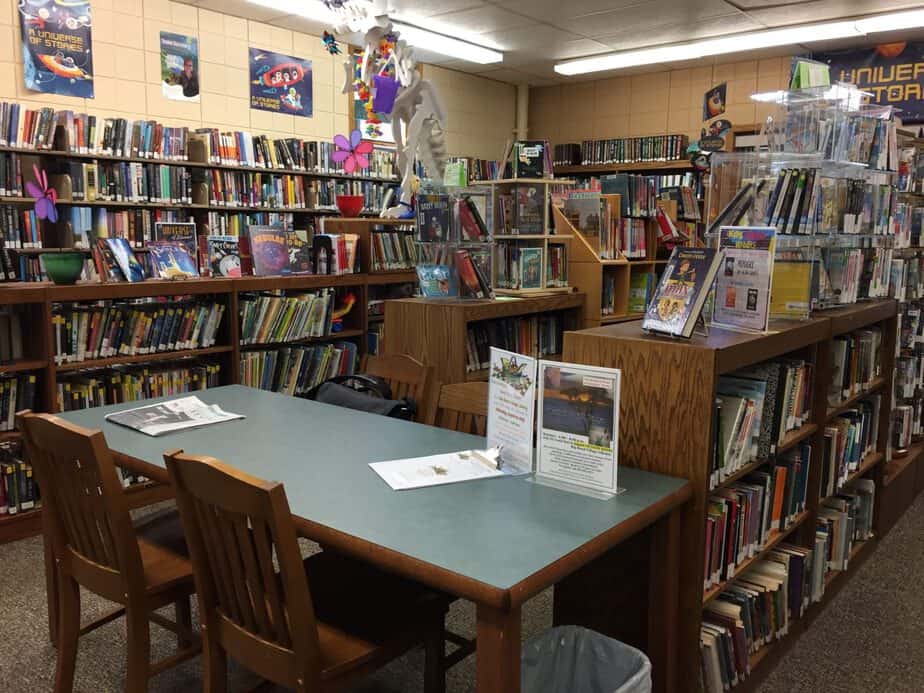 You'll find a table in the library to spread out and work as well as three computers for use in the back.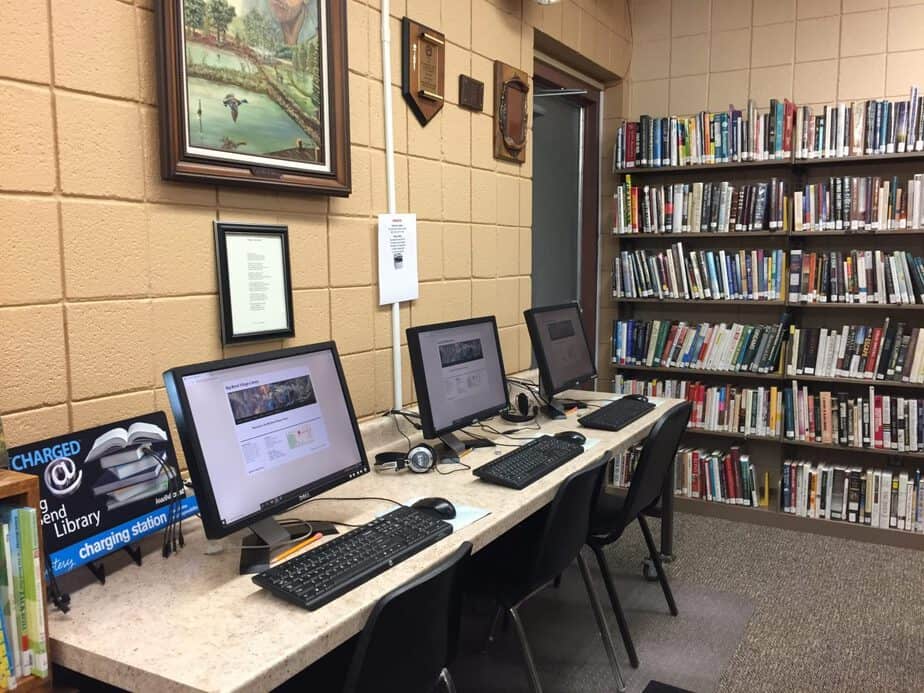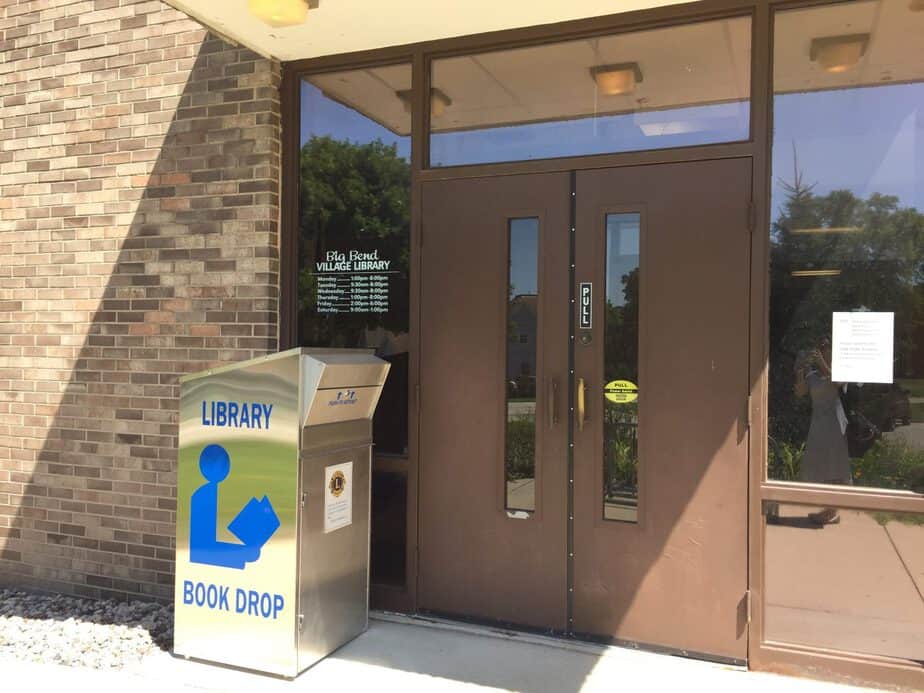 The library book drop is to the left of the entrance, and you will have to exit your vehicle if you're returning books.
Launch a boat, spend the night
The Big Bend Village Library has a park next door, just like the Mukwonago Community Library and the Elm Grove Public Library where you can play basketball, slide, and swing. What makes the Big Bend Village Park different from the other library's adjacent parks is that you can launch your boat and even camp here with a permit. It might even be fun to borrow some books, then camp next door.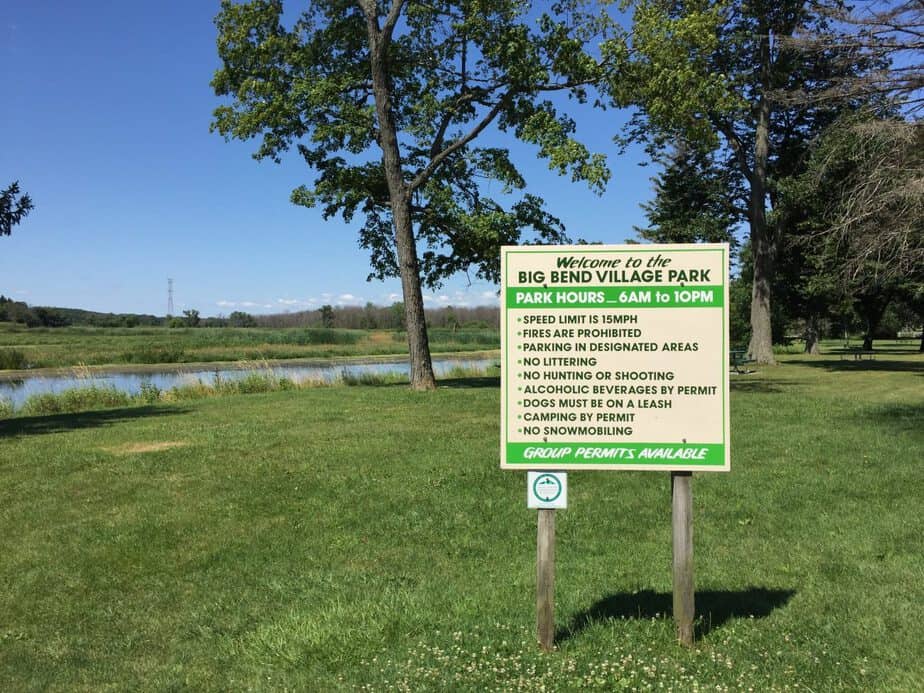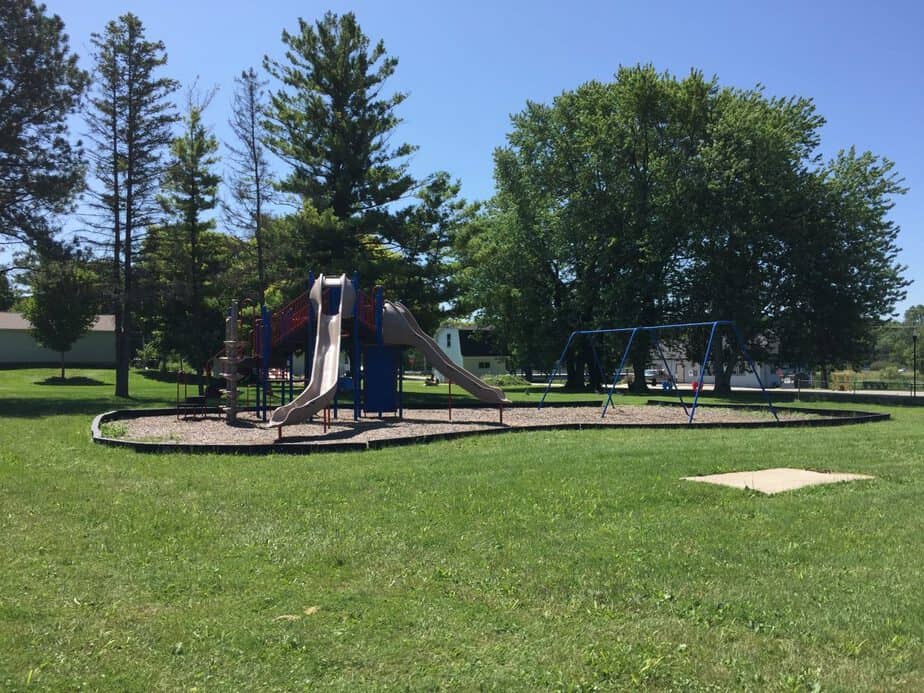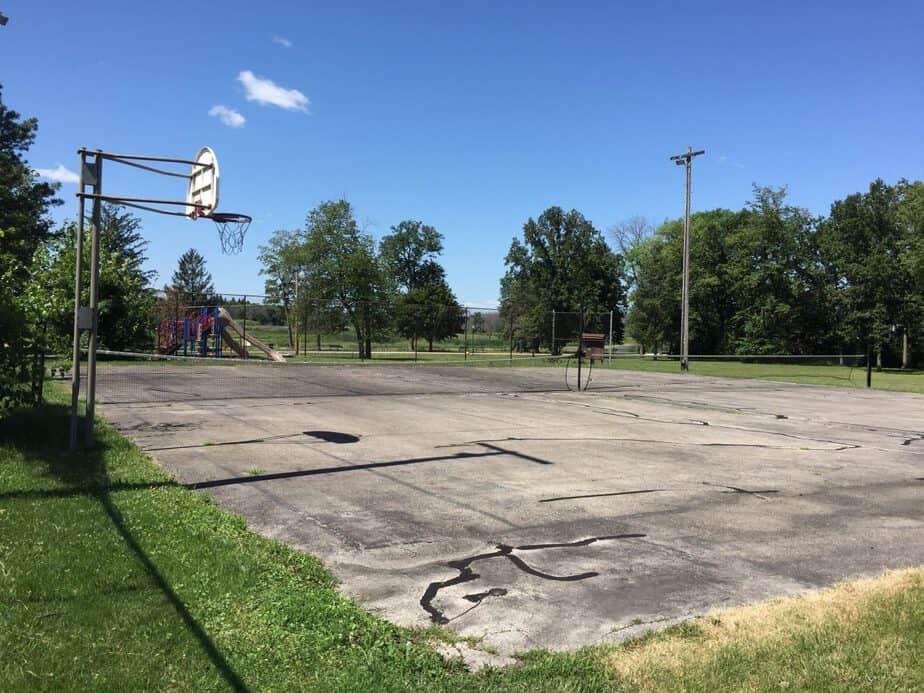 If you find yourself in Big Bend, stop on in at the Big Bend Village Library and say hello to the library staff.

As for me, 11 Waukesha County libraries visited, 5 to go.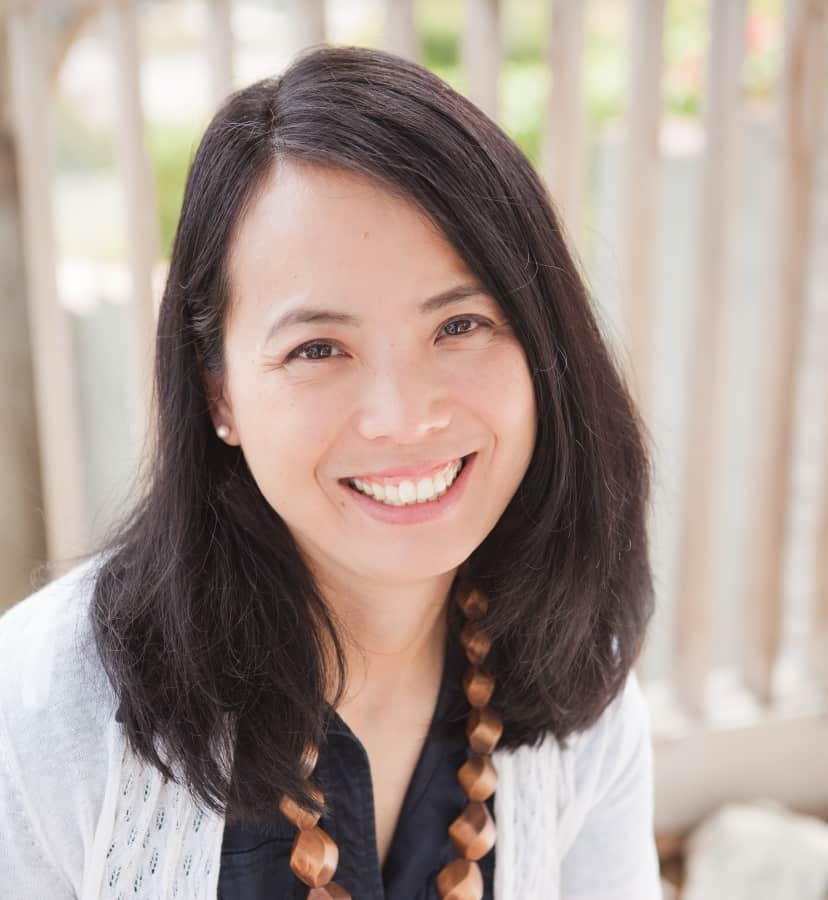 Jann Fujimoto is a wife, mom to two, and SPEECH-LANGUAGE PATHOLOGIST. She's lived in Lake Country since 2006. She enjoys traveling, reading, and gardening.