Featured image by Julie Collins Photography at Cushing Park in Delafield.
I have been looking forward to this day for awhile. The day when I have two kiddos in school and can accomplish adult things in that time. See, I like to work. I enjoy it, and the best part of owning and managing Lake Country Family Fun is that I can do it while raising my babies. The flexible schedule, plus the family focus – win WIN! But I could get so much MORE done when they are both in school, instead of after bedtime (since naptimes are sadly no longer a regular occurrence in my home like they used to be). And the time has finally come. My youngest is now a kindergartner. I have two kids in the same school on the same schedule. All that time to do all the things is here!
YAY!!!
I mean, at the August Lake Country Currents event, we all went around and said what we were looking forward to this fall. My answer: two kids in school full-time so I can work more productively, have a better balance of work and motherhood. So I can work during the day and not the night. Am I right?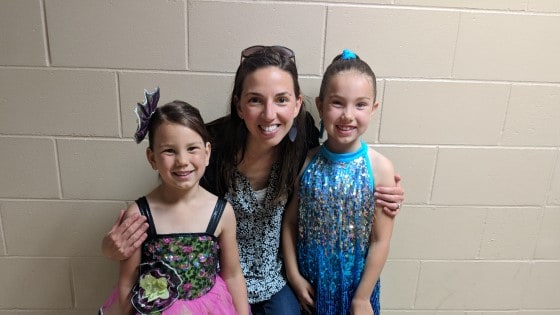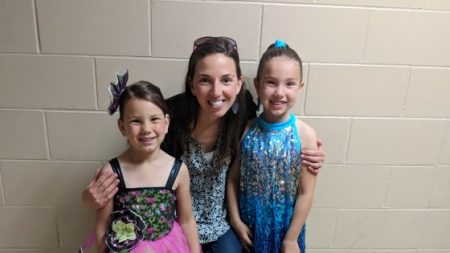 And now that it's here…It's all bittersweet. Did you know that my oldest is like my assistant? I don't necessarily mean my work assistant. I mean my life assistant. She has the memory of an elephant and keeps me on track. "Mom, remember when you said…" Yes, she remembers everything I say. Everything I said we'd do. Everything I said she could have. She's at the age of fairness and keeping things even between her and her sister, but also recognizing she might get some perks because she's a bit older.
We sit and read together. We plan fun together. We have fun together. We giggle and laugh.
And did you know that my youngest is my sidekick? Her memory is not exactly like an elephant, but she is a ray of sunshine everyday. She has been by my side nearly every day for the past five and a half years of her life and has been the happiest rainbow baby ever since she was born. Her smile and laugh are infectious and contagious and her kind, nurturing soul is inspiring.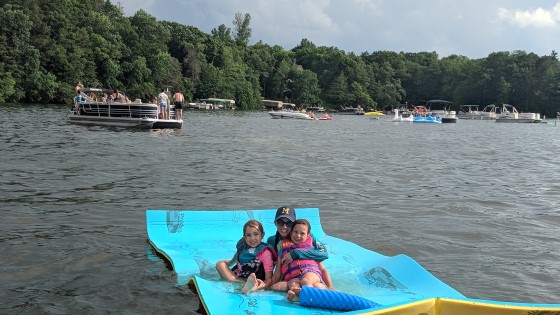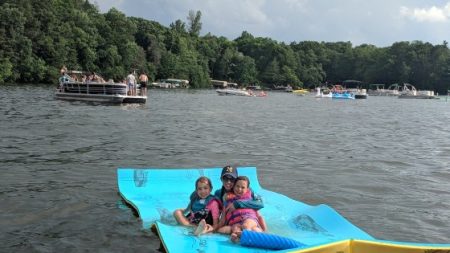 And now I don't get to spend my whole days with these amazing children. I have to share them with their friends and with their teachers at school. And have no one to remind me to make lunch and switch the laundry (kidding). And then all my feelings from a moment in summer 2018 came flooding back. It was early summer 2018, and I had just dropped off both of my kiddos for a week of summer camp/Vacation Bible School. Just half days. Just one week. But it hit me then, and it's hitting me now.
"This is going to be my life in the fall. My youngest baby is starting 4K (now 5K), and I will drive away with no one in the backseat."
All of the sudden, I was overcome with emotion. I started tearing up and quietly left them at camp. I had planned to head to a local coffee shop to get some work done, maximize my time without my kiddos in tow…when I arrived, I was still an emotional mess, teary eyes. I started babbling to the coffee shop owner, (thanks Laurel Whelan) who told me that she felt the same way every time she dropped one of her babies off on their first day of school. But it gets better, you get used to it, and the new schedule becomes your new normal.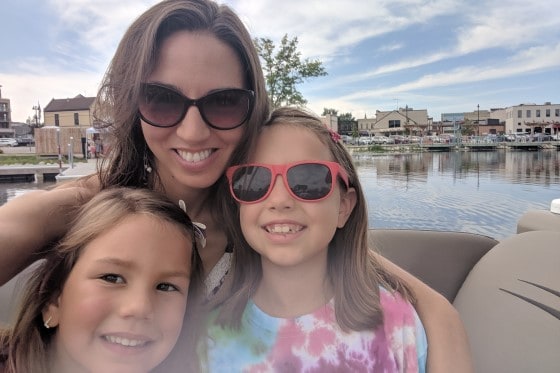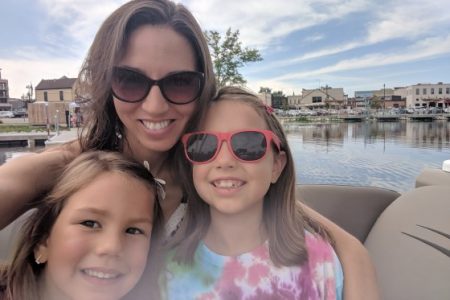 So here we are…over a year later after that incident and all the bittersweet memories of a chapter closing and a new chapter opening are hitting me. As we went to bed last night, excited about our new normal, I couldn't help but be a bit mixed of excited and sad. So, love your babies, because the cliches are true – "the days are long, but the years are short." So short.
Where are you in your parenthood journey? Are you expecting or enjoying your first babe or have you already sent one or more off to college or post high school? I'd love to hear your stories on the many emotions and chapters of parenting.
PIN IT