Family Friendly New Year's Eve Celebrations
Do you have New Year's Eve family traditions? Do you stay in for celebrations? Or are you looking to get out of the house, party down and ring in 2023?  As with many traditions throughout the past couple years, we havve had to adapt and change to fit the current circumstances.  Since we have had our children, we have spent every New Year's Eve with them. (Finding a babysitter on New Year's Eve can be a tad difficult in "normal" years.) And this year, it only makes sense to ring in the new year, the same way we've spent most of the 2022 year – with our family. If you are looking for some ideas to make the new year fun within reason, check out our 2022 Family Friendly New Year's Eve Celebrations Guide to plan your end of the year fun and welcome in a greatly anticipated new year!
Plus, we have some fun for your New Year's Day as well!
---
Please thank our New Year's Eve Guide sponsor:
MKE Improv
He opened Milwaukee Improv's doors last year, now ring in 2023 with comedian Steve Byrne! NYE tickets include admission, glass of champagne (21+), VIP pass to a future show & fun party favors. 
10 Family Friendly NYE Festivities and Fun Ideas
Ring in the New Year with your family at the Ingleside Hotel and Springs Water Park. See above for all the fun details!
Register for Noon Year's Eve with the City of Oconomowoc and Silver Circle Sports Events.  The event is free, but kids must register if they are participating in the run.

Activities include:

Play games and win make and take kits. Get crafty at home later!

Races for ages 1 and up! Let's shuffle in the snow. Racers will get a race bib, finish photos will be posted! You must sign up. All kids get a finisher medal.

Cocoa from St. Paul's Church. Sugary warm drinks, yes please!

Rocking music to jam out to while you're enjoying the festivities.

Selfie station. They've got props. Just smile and have fun for a photo to remember the fun!

Make sure you're ready at noon for the official ball drop, confetti canons, noise makers, let's party! They have a very different type of ball drop with help from our local firefighters!

At 12 p.m. they will do a countdown and Noon-Year's Ball Drop for Western Lakes ladder truck.

Spend the end of the year with your favorite pet friends at

HAWS for their Mobile Visit at Hooves and Paws.  

Visit HAWS Mobile Team from 11:00am – 1:00pm at Hooves and Paws in Oconomowoc to meet an adoptable animal or two, stop by and say hello.

See holiday lights. You can pop in the car and drive through a light display, like Country Christmas or Winter Wonders. Both will be lit up for New Year's Eve! Put your jammies on, bring some hot chocolate and yummy snacks, make a countdown as your car approaches the entrance. So many ways to make seeing holiday lights especially special for the holiday.
Spend the day outside walking around the Milwaukee County Zoo. Bonus, it's FROSTY FREE WEEK! That means admission is $0! *Parking fees still apply. 
Watch a new to you family movie at home or a classic favorite or have a movie-watching marathon. Then knock it out of the park with fun food, decorations, a countdown, and hot chocolate bombs of course!
Treat your family to a yummy dinner at home. The Delafield Brewhaus is offering Prime Rib dinners to go! Better to get your order in now before they run out.
Go ice skating!  Your family can Skate at Red Arrow Park's Slice of Ice – (pending weather) The rink will be open to the public until 11:00 pm on December 31, 2022.
Join the Noon Year's Eve Party at the Brookfield Public Library

 

Fun, games and a craft in the Community Room as they ring in the New Year.
For all ages.
11:00 am to 12:15 pm

See the Harlem Globe Trotters in Milwaukee at the Fiserv Forum.

1:00 pm and 6:00 pm

NEVER BEFORE – This time, it's everyone's game as the Globetrotters pull every fan into the action. Be sure to bring your top game as some lucky fans will even be invited onto the court!

NON-STOP BASKETBALL ACTION – From trick shots to long shots to how-did-they-do-that shots, get ready for the Harlem Globetrotters to put up… basketball shots! Jaw-dropping ball handling, fastest-dribbling, crazy crossovers and amazing basketball skills promise non-stop action and four quarters of unimaginable fun!

THE WASHINGTON GENERALS ARE BRINGING THE HEAT – The Washington Generals are up to something, trying for their first win since 1971. With an all-new set of antics and new tricks up their sleeves, can they beat the world's winningest team in their desperate attempt to outscore the Harlem Globetrotters?

SERIOUS SLAM DUNKS – The Globetrotters are getting their hops ready with high-flying… sometimes backboard breaking dunks. Plus, the Harlem Globetrotters vs. Washington General Dunk Contest is happening, and someone is going to get posterized!

5TH QUARTER ALL ACCESS GLOBETROTTERS MEET & GREET – After the game, get on the court for an autograph from your favorite Harlem Globetrotter stars! The 5th Quarter is access granted for ALL Globetrotters ticket holders!
 
Bonus New Year's Eve Idea:
Lou Malnati's Pizzeria is thrilled to be hosting another special New Year's Eve dinner event at its full-service, dine-in restaurant in Brookfield. Guests will enjoy a festive atmosphere with fun, family-friendly activities including a New Year countdown with "bubbly" (sparkling juice) for the kids. Reservations are required with a maximum party size of eight guests. Seating takes place at 5:00 p.m.; a special "countdown to midnight" will happen at 6:30 p.m.

When & Where:

Saturday, December 31, 2022

Lou Malnati's Pizzeria, 15795 W. Bluemound Rd., Brookfield

Seating: 5:00 p.m.; New Year Countdown at 6:30 p.m.

Call and ask for the manager to make a reservation: 414-930-4500 

Celebrate in downtown Appleton! 3…2…1…Happy New Year at the Building for Kids!

Come celebrate the New Year with ball drops, confetti tosses, parades around the museum, and New Year-themed activities in our Studio and Innovation Lab.

They will ring in the New Year at 10am, 12pm, and 2pm. No pre-registration required. Regular admission applies.
There are no upcoming events.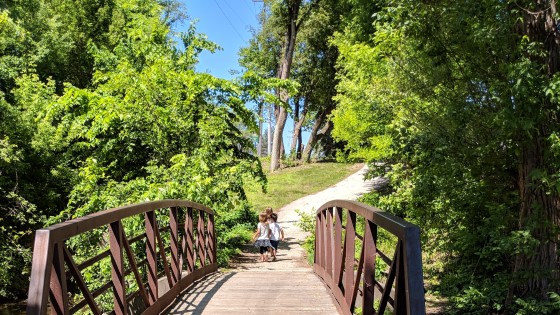 Sponsored by 3 realtor offices that are deeply rooted in Lake Country and Waukesha County: Team Trimble, Bark River Realty, and Dave Geszvian with Keller Williams.
New Year's Day Festivities
All the fun doesn't have to end when the ball(oons) drops – check out these fun events on New Years Day!
We hope you enjoyed our New Years Family Fun Guide!

How will you be spending your time time as the 2022 New Year rings?