Many thanks to Feld Entertainment Inc hosting Monster Jam  in Milwaukee for  partnering with Lake Country Family Fun to provide a giveaway to our Lake Country Family Fun readers.
All 4 shows are at the
FISERV FORUM
Monster Jam® is the world's largest and most famous monster truck tour featuring the biggest names in monster trucks including Grave Digger®, Max-D®, Monster Mutt®, El Toro Loco®, Captain's Curse® and Blue Thunder®.
World-class drivers push these perfectly engineered Monster Jam trucks to their limits in Freestyle, 2-Wheel Skills Challenge and Racing competitions. This adrenaline-charged fun puts families on the edge of their seats and leaves them craving more of this unexpected, unscripted and unforgettable event.
Learn more at MonsterJam.com
Each event tests the versatility of the athletes as they go head-to-head in seven different competitions driving three different vehicles — Monster Jam trucks, Monster Jam Speedsters and Monster Jam ATVs. These athletes battle for points in challenging Racing and Freestyle events that push themselves and their machines to the limit. The point leader will receive an automatic bid to the prestigious Monster Jam World Finals® to compete for the title of World Champion.
WONDERING WHAT TO EXPECT?
Monster Jam® is the most action-packed live event on four wheels where world-class drivers compete in front of capacity crowds in both monster truck racing and freestyle competitions.  Celebrating 25 years of adrenaline-charged family entertainment, Monster Jam combines spontaneous entertainment with the ultimate off-road, motorsport competition. Monster Jam features the most recognizable trucks in the world including Grave Digger®, Max-DTM, El Toro Loco®, Monster Mutt® and many more.  Monster Jam events leave you on the edge of your seat as these competitors thrill fans with jaw-dropping displays of gravity-defying feats.
ANYTHING SPECIFIC I SHOULD KNOW BEFORE I GO?
We are excited to welcome you to Monster Jam, where your well-being is our top priority. Our enhanced health and safety measures are designed to deliver the same full-throttle family experience while keeping your family safe. Get ready for the fun as you learn more about what we are doing to Get Ready for the Action! 
Regarding the specifics of the show, there may be a safe theatrical fog, strobe lights and dazzling special effects. So, please take this into consideration when deciding to attend with your child and family. You should dress comfortably. Practical shoes are recommended to safely navigate the steps at a venue. Proper attire, including shoes and shirts, must be worn at all times. All of our shows offer a casual, family-oriented environment. Clothing which, by nature, exposes excessive portions of the skin or body that may be viewed as inappropriate for a family environment will not be permitted. In that spirit, we ask you to use discretion and common sense. INAPPROPRIATE ATTIRE – Attire that is not approved for a monster Jam show and which may result in refusal of admittance or ejection from the show includes but is not limited to costumes worn by guests 14 years of age or older. Ear protection recommended!
This  production will be 2.5 hours in length, including a 15-20 minute intermission. If you plan on bringing your camera, please note that they only allow non-professional cameras, such as the use of your cell phone camera. Video cameras are not allowed. 
Ear protection recommended! Their concessions staff does sell Monster Jam Tire novelty ear protection and disposable ear plugs while supplies last at each event.
SO, WHEN IS THIS SHOW AND WHERE CAN I BUY TICKETS TO THIS INCREDIBLE EVENT?
Tickets can be purchased HERE!
Show times are:
Fri. Aug. 20 – 7pm
Sat. Aug. 21 – 1pm & 7pm
Sun. Aug. 22 – 1pm
*Tickets are on sale now! Tickets start at $20 each. Market pricing applies to all tickets. Rates can fluctuate based on factors that affect supply and demand. Buy your tickets today to lock in the current price. Ticket prices are the same for children two years of age and older and adults alike.
TRUCK LIST

https://www.monsterjam.com/en-US/trucks
GIVEAWAY TIME
Giveaway will run 8/9 – 8/15. Winner will be chosen and contacted on 8/16.  You could win 1 of 6 family 4-packs.
The giveaway has ended.
COMING to rosemont, IL Winter 2022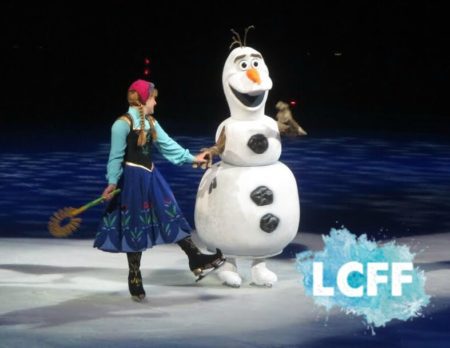 Other: Entrants must be 18 years or older at the time of entering the giveaway. Entrants must be located in the U.S. The winner will be selected at random and notified via the email that was submitted. Winner must respond within 48 hours to claim their prize, or another winner will be chosen. Only one entry person. Duplicates will be deleted.
Disclosure: Many thanks to Feld Entertainment for providing the giveaways. See DISCLOSURE AND PRIVACY POLICY here.  The winner may be congratulated on Facebook (with the official prize notification going through email). For giveaways that are announced or promoted on Facebook, please note that these promotions are in no way sponsored, endorsed or administered by, or associated with, Facebook.