Disclaimer: Lake Country Family Fun received four free passes to Disney on Ice. This is an honest portrayal of the experience in their own words.
Please welcome our guest blogger, Jamie Hardt back! You may remember Jamie from one of our Families of Lake Country Family Fun families. She also wrote a guest post with us in December 2016. Read her review of Disney on Ice to see if her family fared better than their first live show experience.
Disney on Ice Review
By Jamie Hardt
You may remember my first article for Lake Country Family Fun as a 'How To Survive Your First Show/Live Event'. Well, let's just say I took my own advice, and we attended Disney On Ice with little to no hiccups. 🙂
We had 4 tickets to the show and being a family of 3, we wanted to invite one of our daughter's friends. I immediately thought of her friend Bella. She was a year older and another HUGE Disney Princess fan. I always thought Bella was very mature for her age, so, I thought she would be a real good influence for my little squirmy, Lorelei. Boy, was I right!! When Bella's mom texted me during the show to check on things, I responded with, "Can barely tell she's here." 🙂 The girls were so behaved and engaged in this show, it was great!!!
But, let's start at the beginning. After meeting at the YMCA to carpool, a transfer of booster seats, review rules, allergies (thankfully none), "Frozen" soundtrack playing in the car, we were off. Luckily, no traffic and Daddy Aaron dropped us off at the front door to the Bradley Center.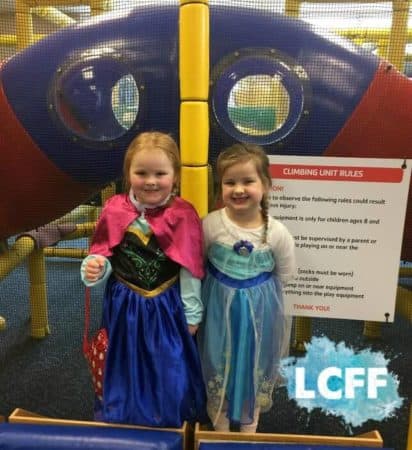 Security was there to check purses, cell phones, cameras, etc. I had stuck several snacks in my purse for the girls, and they gave me no issue with that. I think that's pretty much expected for these types of shows. After a ride up the escalator to the show, we were promptly greeted by the lights, bells, and colors of the dreaded souvenir stand. Now, I didn't expect to leave without buying anything. BUT, honestly !!??! The prices on some things!!! $25-$30 for a light up wand toy (that will probably break during the show), $12 for a sno-cone (yes, you get a cool cup to keep, but, come on– $12 ??!?!) or $30 for a small stuffed toy ??!!! Bella's mom sent her some money to buy a souvenir of her choice. She liked an Ariel necklace and my Lorelei wanted the 'tour program' at only $10. I thought that was extremely reasonable and is very colorful and well put together. A great buy if you didn't bring a camera or maybe couldn't take the best pictures.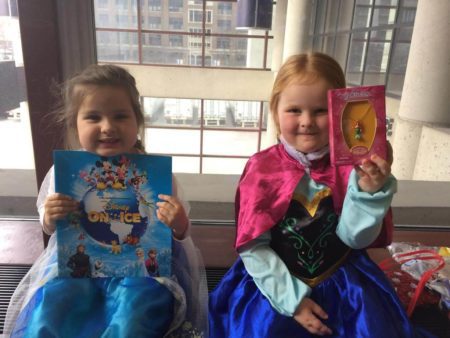 If you recall from my 'How To Survive' article, one of our biggest hiccups was my husband's reluctance to pay $5 for parking which resulted in a popped tire while trying to parallel park on the street. At "Disney on Ice" there was parking right next to the venue at $20-$25 a pop and went down the farther away you were. He settled on an all day parking lot for $7. He paid via credit card and then noticed the parking lot across the street from where he was offered FREE parking all day on Saturdays!!! This poor guy and his parking adventures!
But, now, back to the show. We then sat down to our seats for a near 2 hour incredible production. There are 5 main sections of the show. The first being Mickey, Minnie, Donald, Daisy, and Goofy going on their "Passport To Adventure". They take us around the world with them first to Africa for "The Lion King", then London for a short segment of "Mary Poppins" and then "Peter Pan."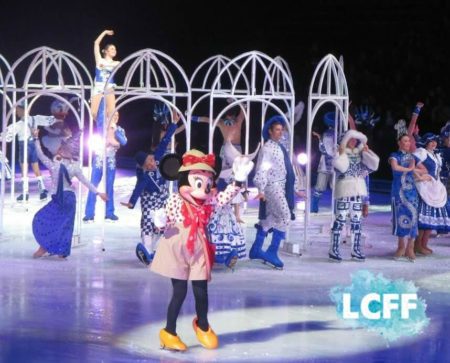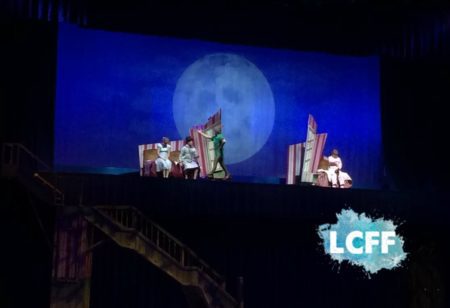 The show is so magical. I have to admit tears were in my eyes seeing my little girl completely engaged, smiling, and enjoying this literally jaw-dropping entertainment. The "Peter Pan" segment seemed a bit long and dragged on a tiny bit, but, perhaps, we were just anxious for the Princesses to come out. After a short intermission, it was time for "The Little Mermaid" which included several mermaids, sea creatures, and a HUGE Ursula. And, then, what we waited for—"Frozen." This was just spectacular!!! — Although, there was no Sven and Marshmallow Monster, the multiple scene changes, snow, an ice castle, and a very funny Olaf more than made up for it.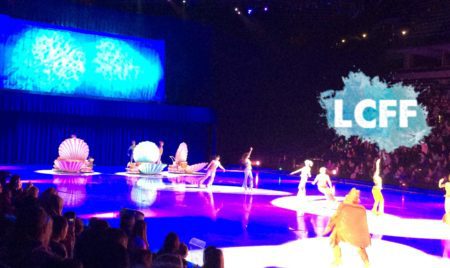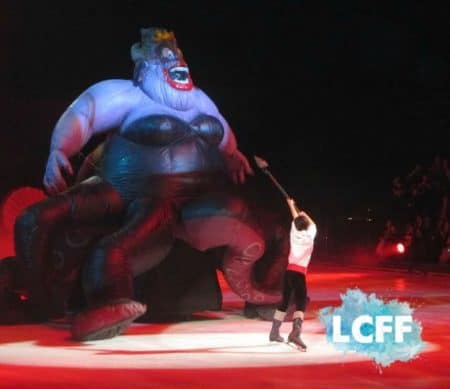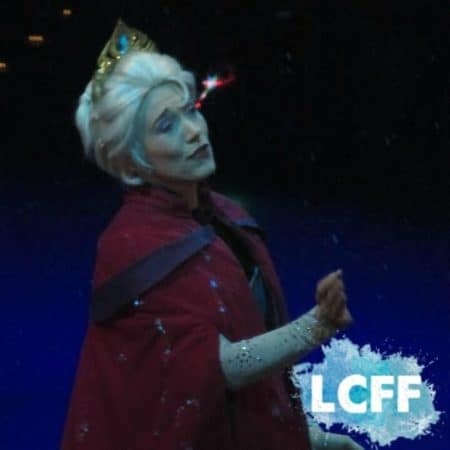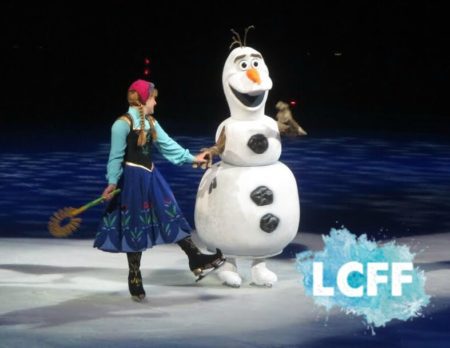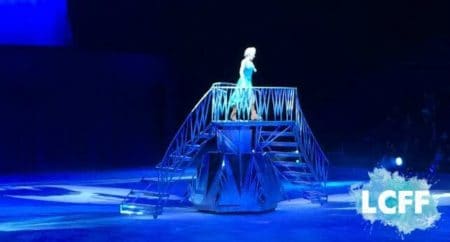 "And, then, what we waited for—"Frozen." This was just spectacular!!! — Although, there was no Sven and Marshmallow Monster, the multiple scene changes, snow, an ice castle, and a very funny Olaf more than made up for it."
All the singing, acting, dancing, costumes, and creativity just made this an extraordinary show we were very happy to get to attend. Well worth it and would definitely go again next year.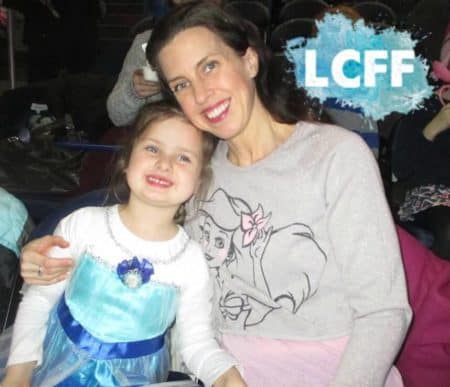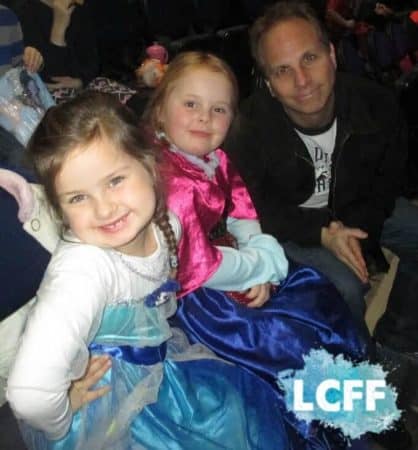 Note: The views and opinions shared here are of the guest blogger. The views and opinions do not necessarily represent the views and opinions of Lake Country Family Fun.