This is a sponsored post.
Welcome to week 7 of our fall family dinner series brought to you by Brewers Organics!
 Cooler fall temps make me love a classic comfort food like pot roast or beef stew. We make beef stew quite a bit in our house. It is kid friendly, easy, and healthy all at the same time 🙂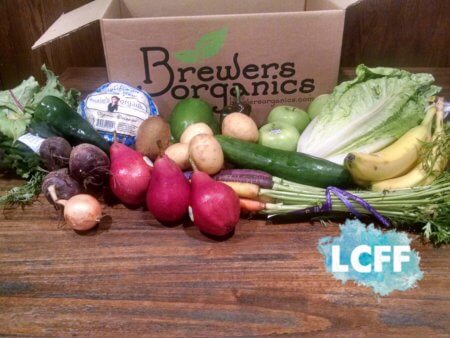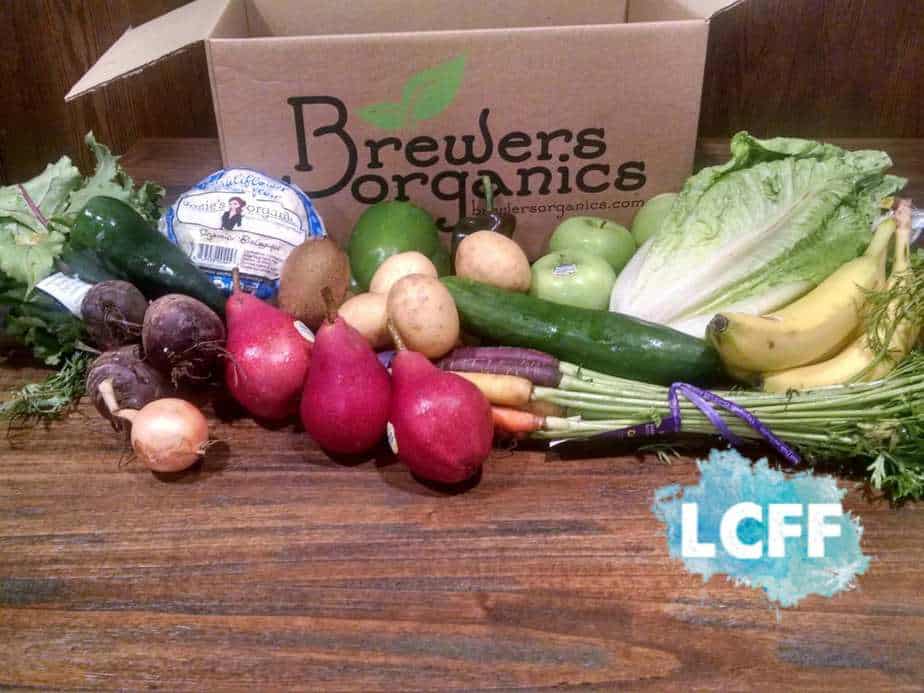 What is Brewers Organics? Brewers Organics is an organic produce delivery service company based out of Milwaukee, WI. They not only deliver organic produce right to your front door, but they also have a shop full of Wisconsin products – milk, eggs, meat, and cheese. When you go into their shop, you will find flour, fettucine, coffee, and tea, among many other products, even chocolate! All orders are completely customizable, and there are no commitments.
Also, Brewers Organics not only delivers to the Milwaukee and Lake Country area, but they also deliver to the Madison and Fox Valley (Appleton, WI) area. So, if you have friends or family living near Madison or Appleton, pass this along to them!
Many thanks to Chelsea Gloeckner with Victae.com, who does all the recipe planning with Brewers Organics and focuses on simple, healthy meals. Chelsea prepared the following recipe for our Lake Country Family Fun readers to enjoy with their families.
Please use code LCFF16 to receive $15 off your first produce order!
Pot Roast with Sweet Potato, Mushroom, and Carrot
This fall classic is the epitome of comfort food when the weather becomes crisp and cool. This version takes vegetables from the harvest season-sweet potato, carrot, and mushroom- which all complement the heartiness of the roast. When cooked to perfection, the roast can be cut with a fork! This roast is truly melt-in- your mouth, and there will be no empty tummies at the dinner table.
Serves 6 generously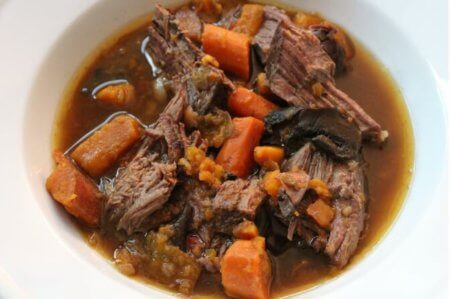 Ingredients:
3 large carrots, peeled and cut into 2-inch slices
1 large sweet potato, cut into large cubes
1 package mushrooms, white button or baby bellas cut into slices
1 yellow onion, quartered
3-4 lb. chuck roast
½ cup red wine
1 package McCormick "Bag 'N Season Pot Roast"
Directions:
Preheat oven to 350° F.
Fill a large Dutch Oven with the carrots, sweet potato, mushrooms and onion. Lay the chuck roast on top of the vegetables.
In a small bowl, mix together the red wine and the seasoning packet from the McCormick "Bag 'N Season Pot Roast."
Hint #1: The seasoning packet will call for use of ¼ cup water, but use ½ cup red wine for a fuller, richer, and more complex flavor!
Hint #2: There's no need to use the bag that comes with the McCormick "Bag 'N Season Pot Roast" package.
Cook everything right in your large Dutch Oven or even a slow cooker.
Cover with lid and roast at 350° F for 3 hours.
Check tenderness of the roast with a fork, as it should be fork tender (no need for a knife to slice!).
If the roast is not fork tender, raise oven heat to 425° F and roast for another 30-45 minutes.
The final product should fall apart when pierced with a fork…delicious 🙂
Serve hot immediately.
Leftovers will keep in the refrigerator for 4 days, so enjoy as leftovers for lunch and dinner throughout the week.
Hint #3: To stretch leftovers, serve over rice, spätzle, or egg noodles.
Enjoy!
Did you order your box of Brewers Organics produce yet?
When ours arrived, it was like Christmas…because having things delivered when you have small children and one less store to take them in, is a present in and of itself 😉 However, the fruit and veggies inside have been delicious! Give it a try if you have not already and let me know how you liked it!
Are you hungry yet? Enter the code LCFF16 at sign up to receive $15 off your first produce order.
Find previous recipes here: