This is a sponsored post.
Welcome to week 6 of our fall family dinner series brought to you by Brewers Organics!
I cannot wait until my Brewers Organics box shows up on Wednesday to try this recipe. I love squash! Cinnamon-quinoa stuffed acorn squash sounds so delicious, like a mix between dinner and dessert. Yum!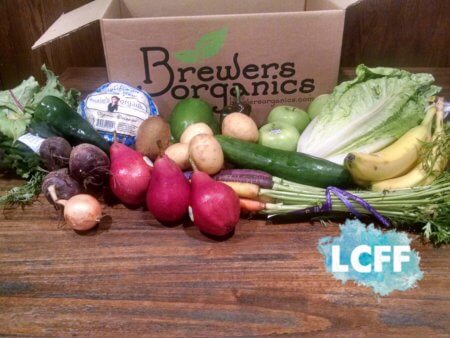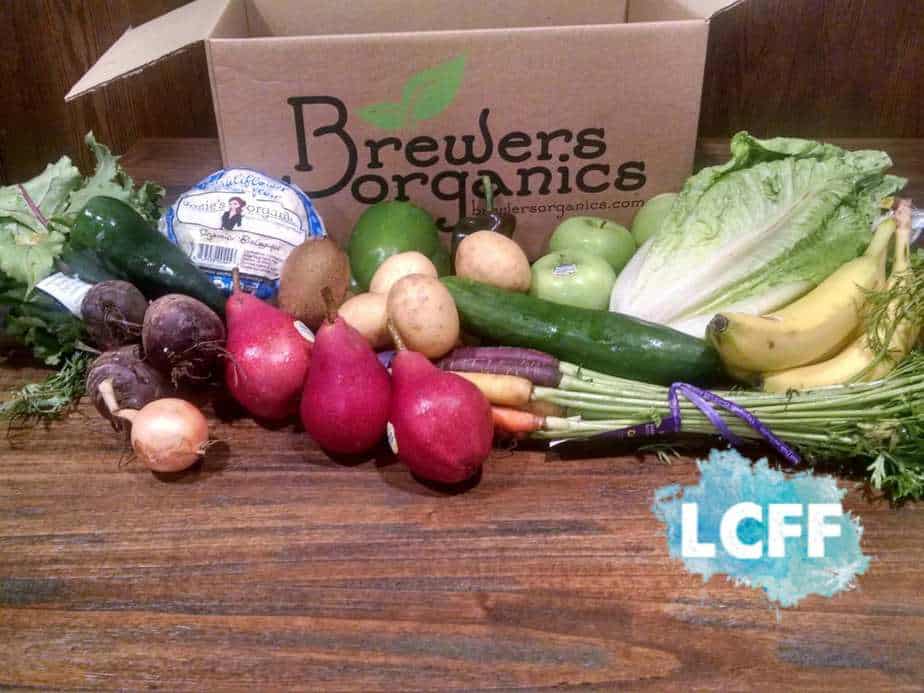 What is Brewers Organics? Brewers Organics is an organic produce delivery service company based out of Milwaukee, WI. They not only deliver organic produce right to your front door, but they also have a shop full of Wisconsin products – milk, eggs, meat, and cheese. When you go into their shop, you will find flour, fettucine, coffee, and tea, among many other products, even chocolate! All orders are completely customizable, and there are no commitments.
Also, Brewers Organics not only delivers to the Milwaukee and Lake Country area, but they also deliver to the Madison and Fox Valley (Appleton, WI) area. So, if you have friends or family living near Madison or Appleton, pass this along to them!
Many thanks to Chelsea Gloeckner with Victae.com, who does all the recipe planning with Brewers Organics and focuses on simple, healthy meals. Chelsea prepared the following recipe for our Lake Country Family Fun readers to enjoy with their families.
Please use code LCFF16 to receive $15 off your first produce order!
Cinnamon-Quinoa Stuffed Acorn Squash
Sometimes, dinner simply needs to be prepped and on the table in less than 40 minutes. Start to finish, this elegant quinoa stuffed acorn squash accomplishes that goal, but it will look like you spent hours in the kitchen creating it! Children are apt to love it, since the flavor profile leans toward sweet, especially with the cinnamon and raisins. Quinoa is a complete protein, so this filling dish would make a great "Meatless Monday" option.
Serves 4
Ingredients:
2 acorn squash, halved and seeded
1 cup quinoa
1 13.5-ounce can lite coconut milk
¼ teaspoon salt
½ teaspoon cinnamon
1/3 cup raw almonds
1/3 cup raisins
Butter for serving
Directions:
Preheat oven to 425 F.
Place acorn squash halves, cut side up, in a baking pan and roast for 35 minutes.
Meanwhile, in a sauté pan, add coconut milk, quinoa, salt, and cinnamon.
Bring to a boil, then cover with a lid.
Turn heat to low and simmer, covered, for 15 minutes.
Turn the heat off and allow to sit for 5 minutes.
Fluff quinoa with a fork. Chop almonds roughly and add to quinoa, along with the raisins.
Fill each acorn half with ¼ of the quinoa mixture.
Top with a dab of butter or butter spread and enjoy hot!
Enjoy!
Are you hungry yet? Enter the code LCFF16 at sign up to receive $15 off your first produce order.
Find previous recipes here: