This is a sponsored post.
Welcome to week 3 of our fall family dinner series brought to you by Brewers Organics!
What has been your favorite so far, the chicken or the pork?
I have to go with these – the stuffed peppers – Yum 🙂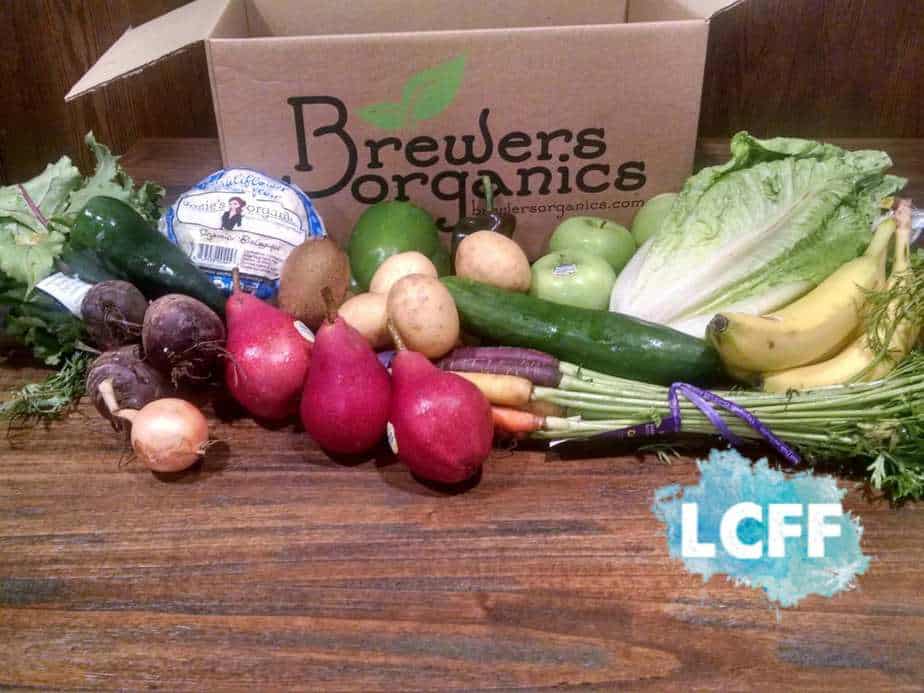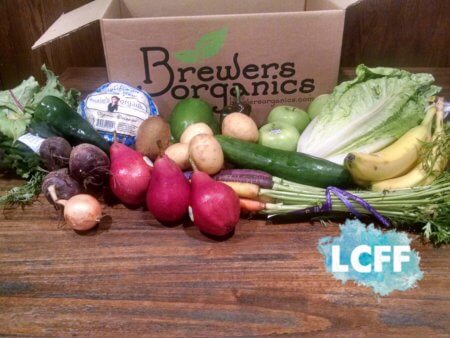 What is Brewers Organics? Brewers Organics is an organic produce delivery service company based out of Milwaukee, WI. They not only deliver organic produce right to your front door, but they also have a shop full of Wisconsin products – milk, eggs, meat, and cheese. When you go into their shop, you will find flour, fettucine, coffee, and tea, among many other products, even chocolate! All orders are completely customizable, and there are no commitments.
Also, Brewers Organics not only delivers to the Milwaukee and Lake Country area, but they also deliver to the Madison and Fox Valley (Appleton, WI) area. So, if you have friends or family living near Madison or Appleton, pass this along to them!
Many thanks to Chelsea Gloeckner with Victae.com, who does all the recipe planning with Brewers Organics and focuses on simple, healthy meals. Chelsea prepared the following recipe for our Lake Country Family Fun readers to enjoy with their families.
Please find a code specifically for our readers at the bottom of the recipe to receive $15 off your first produce order!
Sausage and Mushroom Stuffed Peppers
As Chelsea was creating this recipe, she reminisced, "I grew up eating stuffed peppers made with love by my mom, and it was the first dish I cooked when I moved into my very first apartment after college!  I have since updated the classic with a healthy twist, which has surpassed the original!  When your mom makes the lightened version and exclaims, "I'll never go back to making the old version again,"; then you have successfully developed a mouth-watering and time-saving dinner that anyone can make."  🙂
This delicious meal serves a family of 4.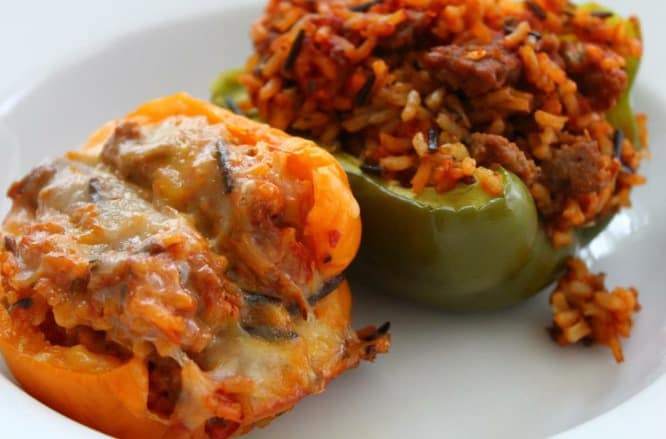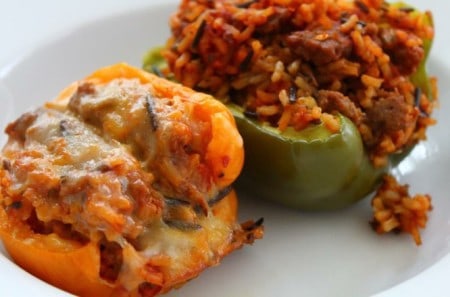 What (Your Ingredients):
3 large bell peppers, halved and deseeded
1 box Rice and Wild Porcini Mushrooms (I used Lundberg)
1 16-oz. package Lean Turkey Breakfast Sausage (I used Jennie O)
1 small onion, thinly diced
½ 24-oz. jar Pasta Sauce (I used Trader Joe's Rustico Pasta Sauce)
Optional: Shredded cheese for topping (highly recommended!)
How (The Directions):
Preheat oven to 350˚F.
Prepare rice according to box instructions.
While rice is cooking, place bell pepper halves in a large casserole dish, cover with tin foil, and bake for 20 minutes.
Meanwhile, brown sausage in a large fry pan, stirring and crumbling into bite-size pieces.
Add diced onion and cook until onions become soft and translucent.
When rice and sausage are finished cooking, combine them together in the large fry pan.
Add pasta sauce and stir until all ingredients are evenly distributed.
Remove bell peppers from oven, fill each halve with rice-sausage- sauce mixture, and top each one with ¼ cup of cheese, if using.
Bake in the casserole dish, covered with tin foil, for 20 minutes.
Then, remove foil and bake at 450˚F for 5 minutes.
Serve hot!
Why (The Science): As a trick to adding a lot of flavor to a dish that typically calls for ground beef, I use lean turkey sausage instead. It packs a huge flavor punch without the guilt of saturated fat. And trust me after years of making this quick dinner staple, you'll prefer the turkey sausage in flavor!
Are you hungry yet? Enter the code LCFF16 at sign up to receive $15 off your first produce order.
Find previous recipes here and here.