It is time to close a large chapter in my life.  I started Lake Country Family Fun in 2011 and it was a large part of my identity and my greater purpose in life for 5 years.  5 years, I can hardly believe this idea I had to connect parents to the area that we lived in has grown to over 12,000 fans on Facebook, has seen my children grow in front of their eyes, my grand ideas coming into fruition.
Many of you know that we have moved recently to Kenosha County, to Salem, WI which is just north of Antioch, Illinois.  The reason for this move is due to my husband Pehr working near O'Hare Airport.  He now has been at that job for two years.  His commute is now cut in half which allows him to spend more time with our 4 children, continue to coach Soren and Signe's soccer teams, to help pick up Odyn and Gunnar from soccer practice, and prioritize our time together.
We have left our home for the last 10 years for a new adventure, but I can't help be sad to say goodbye.  I had numerous people say they couldn't believe we were leaving because we loved Lake Country so much.  Were they right?  Yes, and no.  As much as I loved Lake Country, I love my family more.  We had to leave so much behind, but it seems that the ties aren't severed forever.  My husband was a board member, tournament director and coach for Strike FC soccer club, and still helps when called.  I left my position with Friends of Imagination Station, a park that is near and to my heart.  I volunteered my time with Strike FC as well, I helped with the social media, managing teams, and volunteering whenever and wherever I was needed.  We still help the soccer club when asked, the kids helped with a live TV segment on FOX 6 where Strike FC players were showing off the foot golf course with the Waukesha County Park system this summer.
Don't be surprised if you see us around town though, we still have many family and of course our friends still here.  We were just back for soccer games at Ewald Fields in Oconomowoc and will be soon at Wales Park to play, just now for Kenosha Crew.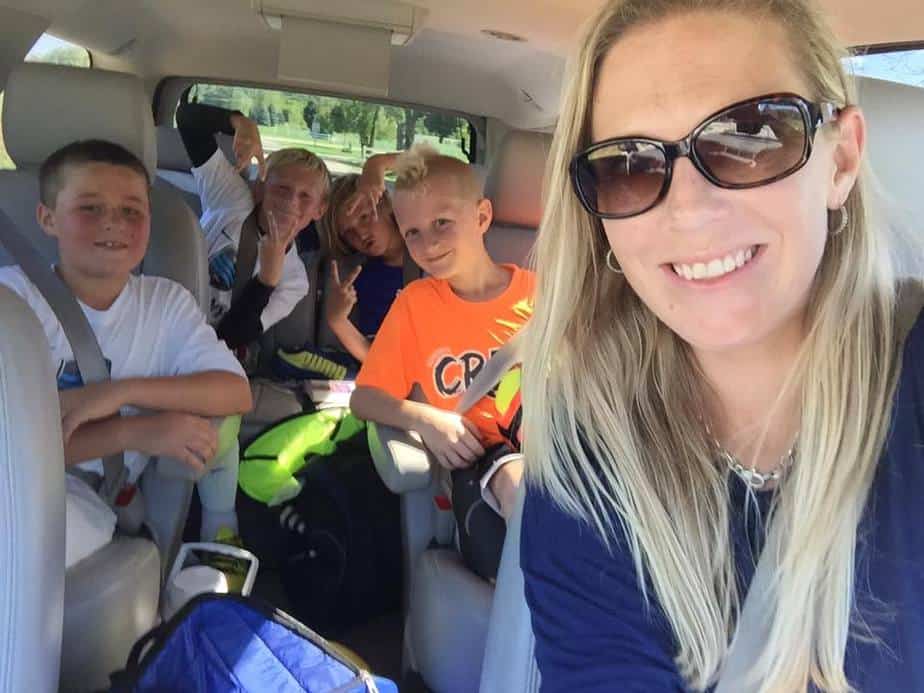 The kids are all adjusting well to the new location, ironically to ties to Oconomowoc are still alive here.  Odyn's 4th grade teacher is from Oconomowoc and went to high school with Pehr, and there is photographic evidence in the form of a homecoming photo circa 1993.  We all find this highly amusing, and comforting at the same time.
I may be closing a chapter in my life, I know there are many ready to be made on our new adventure.  If you would like to be in contact feel free to email me at lakecountryfamily @ gmail.com follow me on Instagram @melissa.c.peterson
I will miss you all, the lake walks, and this amazing community that has supported my 'baby' for all these years.
With all this being said I know that Lake Country Family Fun is in good hands as I have sold the business to Erin Guenterberg who is a devoted mom to two little ladies and heavily involved in the community.  I couldn't have found a better parent to take over the site and keep my business legacy alive.  Please embrace her new role as the owner of Lake Country Family Fun!  All that you know and love will still remain alive, the site, Hartland Kids Day & the Oconomowoc Costume Swap.
For now this is good-bye, but if you see me please say hello.
Love,
Melissa Peterson and of course, Pehr, Odyn, Gunnar, Soren and Signe.