This is a sponsored post.
Welcome to the final week of our fall family dinner series brought to you by Brewers Organics!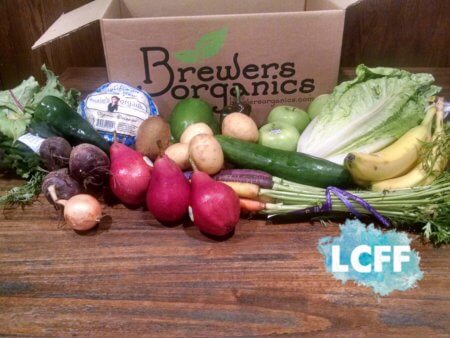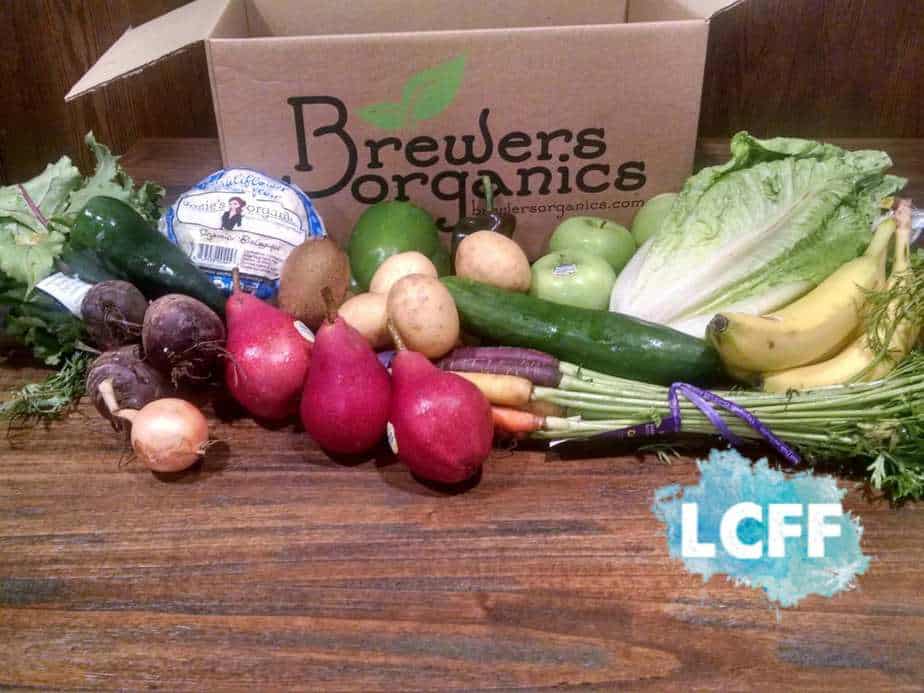 What is Brewers Organics? Brewers Organics is an organic produce delivery service company based out of Milwaukee, WI. They not only deliver organic produce right to your front door, but they also have a shop full of Wisconsin products – milk, eggs, meat, and cheese. When you go into their shop, you will find flour, fettucine, coffee, and tea, among many other products, even chocolate! All orders are completely customizable, and there are no commitments.
Also, Brewers Organics not only delivers to the Milwaukee and Lake Country area, but they also deliver to the Madison and Fox Valley (Appleton, WI) area. So, if you have friends or family living near Madison or Appleton, pass this along to them!
Many thanks to Chelsea Gloeckner with Victae.com, who does all the recipe planning with Brewers Organics and focuses on simple, healthy meals. Chelsea prepared the following recipe for our Lake Country Family Fun readers to enjoy with their families.
Please use code LCFF16 to receive $15 off your first produce order!
Sausage, Onion, and Pepper Egg Casserole
Chelsea relays, "Oh, how good your home smells when this is baking in the oven! This egg casserole has a crunchy, cheesy top and a sponge like center-yum! My husband's great-grandmother's recipe gets lightened up with turkey sausage (trust me, you won't miss the greasy pork alternative) and has depth of flavor from local, organic produce. Serve as a family dinner with a side salad, and reheat for breakfast throughout the week. It can even be microwaved for a quick heat-and- eat meal."
Serve 6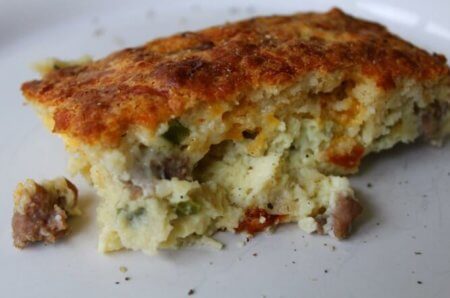 Ingredients:
1-2 tablespoons olive oil
½ large white onion, diced finely
1 Anaheim pepper (or bell pepper), seeded, deveined, and diced finely
1 jalapeño, seeded, deveined, and diced finely
1 lb. turkey sausage
6 eggs
2 cups milk
1 ½ cups Bisquick
1 cup shredded cheese (I used a blend of Monterey jack, cheddar, and mozzarella because they melt well)
Directions:
Preheat oven to 350° F. Grease 9×12 baking dish with nonstick spray.
Heat olive oil in a large sauté pan over medium-low heat.
Add diced onion, pepper, and jalapeño and sauté for 5 minutes.
Add turkey sausage and cook until browned evenly, using a wooden spoon to break into small bite-sizepieces.
Meanwhile, in a large bowl, whisk together eggs and milk.
Add Bisquick and cheese and whisk until combined (lumps are okay, like a pancake mix!).
When sausage has completed cooking, add sausage-veggie mixture to greased baking dish. Pour wet mixture evenly on top.
Bake for 1 hour and 15 minutes.
Enjoy hot for dinner with a side salad, and then as a quick heat-and- eat breakfast the next day (or two)!
Enjoy!
Did you order your box of Brewers Organics produce yet?
When ours arrived, it was like Christmas…because having things delivered when you have small children and one less store to take them in, is a present in and of itself ? However, the fruit and veggies inside have been delicious! Give it a try if you have not already and let me know how you liked it!
Are you hungry yet? Enter the code LCFF16 at sign up to receive $15 off your first produce order.
Find previous recipes here:
Cinnamon-Quinoa Stuffed Acorn Squash
Pot Roast with Sweet Potato, Mushroom, and Carrot