With many places still closed to families with children, and the weather turning sunnier and warmer, more and more families are looking for things to do outside. Maybe you've hiked all the hikes, maybe you've walked your neighborhood more times than you can count, maybe you've visited that drive thru zoo, and you are wondering…what can I do with my kids?
How about taking them on a mural hunt through Oconomowoc and Lake Country? We'll start with where to find murals in Oconomowoc. 
Where to Find Murals in Oconomowoc
Step 1 – head to downtown Oconomowoc. 
Downtown Oconomowoc is home to three fun murals that my kiddos love to look at as we take a lake walk or drive thru the city. 
The spirit of Oconomowoc is alive and well if you drive in from the West on West Wisconsin Avenue. Find this mural facing the main downtown branch of Bank Five Nine (formerly known as First Bank Financial Centre). 
The actual mural is on the side of the building that hosts The Well at 105 W. Wisconsin Ave. Learn more about the shop in our SHOP SMALL GUIDE.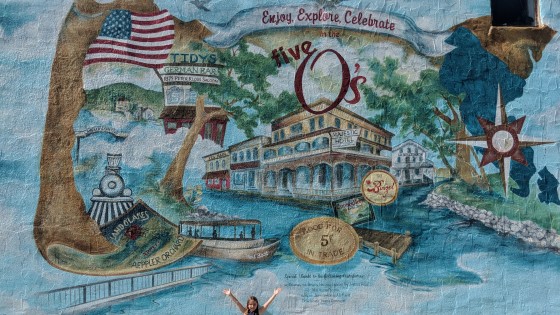 The third featured mural in downtown Oconomowoc also faces the West on Wisconsin Avenue on your way out of downtown. We couldn't agree more – life does come more naturally here!
The actual mural is on the side of the building that hosts Sherpers at 225 E Wisconsin Avenue. Learn more about this local store in our SHOP SMALL GUIDE.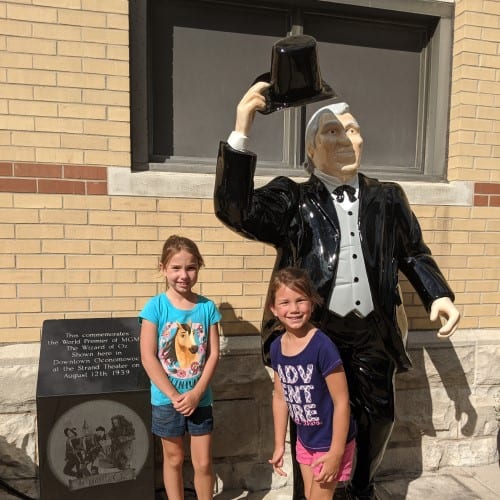 Step 2 – See step 1
Ha! These three murals are all within one mile of each other, so park your car or bike(s) and take a walk to visit all three on a sunny day in downtown Oconomowoc.
Step 3 –  Tell us about your favorite local mural!
We love hearing from you and about your favorite parts of Lake Country. Drop us a comment below, DM us via our social channels, or contact us via the contact form below. 
Bonus downtown Oconomowoc art work:
https://www.instagram.com/p/BY1ZGjmnLHx/