Are you looking for healthy ways to grocery shop and make food last in your family's home? Given the uncertainty of our current state with COVID-19, shelf-stable and non-perishable foods are winners! Follow these smart grocery shopping tips to make smarter and fewer trips to the grocery store from Kelly, a Lake Country Registered Dietitian, Certified Dietitian, and Certified Personal Trainer. 
Read the full Safer at Home order HERE.
10 Healthy Foods to have in your home During "Safer at Home"
1. Fruits and Vegetables
Canned – these foods have a long shelf life and are budget-friendly. Aim for fruit canned in its own juice (no added sugars).
Dried – use fruit as part of trail mix and use vegetables in soups/stews.
2. Meat, Poultry and Fish
Canned – while perishable, fish and poultry can be safely kept without refrigeration
before opening. These protein options can be part of a balanced, filling meal.
Pouches – tuna and seafood are options for smaller pantries.
Jerky – also pantry-friendly and comes in a variety of flavors and sources such as beef
and salmon.
3. Nut Butters and Substitutes
Loved by kids and parents alike! Refrigeration not required (unless specified on the
container. ex. natural peanut butter). Complimentary with fruit and as a protein source in cooked oats.
Have a nut allergy in your home? Sunflower butter is a nut-free alternative (always be sure to check labels for allergen statements).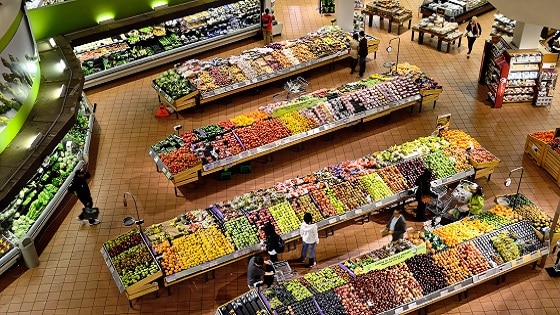 Find where to get grocery delivery and pickup in Waukesha County.
4. Nuts and Seeds
Looking to add more flavor, nutrients, or texture to recipes? Look no further than
flaxseeds, sunflower seeds, chia seeds, and more! Just be sure to properly seal bags/containers between uses to maintain freshness.
5. Dried and Canned Beans
Hearty additions to casseroles and chili, beans pair well with a variety of dishes!
6. Grains and Lentils
Bulk-buying can take a family a long way, and is super helpful for batch cooking and
freezing. Oats, quinoa, barley, and rice are some examples of diverse foods that can be
part of most recipes.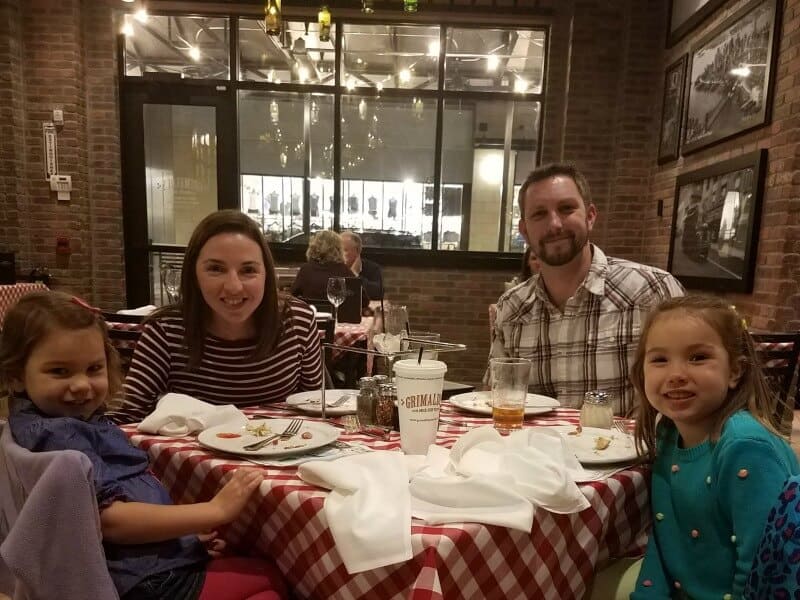 Practice social distancing while supporting local restaurants.
7. Granola Bars
Also well-liked by many kids and parents! The biggest thing is to keep the sugar content
low (especially added sugars not coming from fruit). Aim for no more than 13 grams of
total sugar and look for at least 3 grams of fiber. Most of the ingredients should be
fruits, seeds, oats, and/or nuts.
8. Protein Powders and Bars
While food should almost always be our primary source of nutrition, protein shakes,
powders, and bars can have a place in our regimen. These do not require refrigeration
(until liquid containers have been opened). When necessary, these can serve as meals or
snacks. However, they tend to be less budget-friendly than other foods.
9. Shelf-stable Milk and Nondairy Milk
These items are made to be kept at room temperature through specific heating and packaging techniques. Powdered milk can be added to oatmeal, and plant-based milks can be served as beverages or added to smoothies, for instance.
10. Soups
A common comfort food that comes with a variety of nutrients and options, this choice
is also shelf-stable and preferred by many food donation organizations.
For other perishable buying:
Look for balanced frozen meals.
Use fresh foods first before frozen or canned foods since fresh foods expire much quicker.
If you are concerned about germs on fresh produce, purchase fruits and veggies with hard skins and/or those you intend to use in cooking. Whatever you buy, be sure to wash all produce thoroughly.
Employ the "First In, First Out" method in which you use foods according to their expiration dates.
Remember, there is no known urgency at this time to buy more food than what is typically needed by
your family (up to two weeks). It is not recommended for anyone to "hoard" grocery items as there is more than enough for all of us. However, if you are finding it more challenging to find your typical grocery staples, and you're concerned about having enough food on-hand, these smart grocery shopping tips can be useful.
Stay healthy and well, Lake Country!
~Kelly, RD, CD, CPT
~Reach Kelly with any dietary questions at kellyd.nutrition@gmail(dot)com