Labor Day has passed us by and almost instantaneously Fall weather is upon us. There is so much to look forward to in Fall like the crisp air, colorful leaves, football, and pumpkin flavored everything, but the idea of being stuck inside once the weather turns cold with two kids under two years old is making me a bit uneasy.
Lake Country kept our family busy outside this summer with hometown festivals, street dances, parades, parks, and beer gardens. When we are outside, my kiddos get zonked out by the fresh air. Not only that, my house stays tidy, because no one has been able to tornado through it. Most importantly, regular time outdoors clears my head and makes me a happier mama. Fast forward to today, and as I write this it is 60 degrees outside. I am wearing multiple layers of clothing yet I am still shivering.
Keeping Summer Going!
To try and postpone being stuck indoors as long as possible, I have been trying to get creative to continue our outdoor adventures while we still can. Luckily, our community provides infinite opportunities. There are programs and events offered through schools, libraries, and parks. Something that I will be checking out are the toddler hikes which are offered on Tuesday mornings at 10:00 by Hartland North Elementary School through October. The Retzer Nature Center offers the Wee Wonders (ages 2-4) and Retzer Rangers (ages 5-7) programs which provide monthly nature themed sessions to share experiential opportunities and education. Of course, there are various apple festivals and holiday activities coming up that will keep us busy.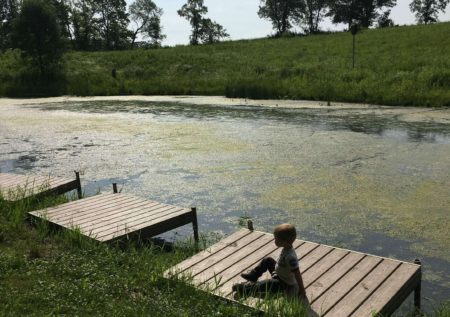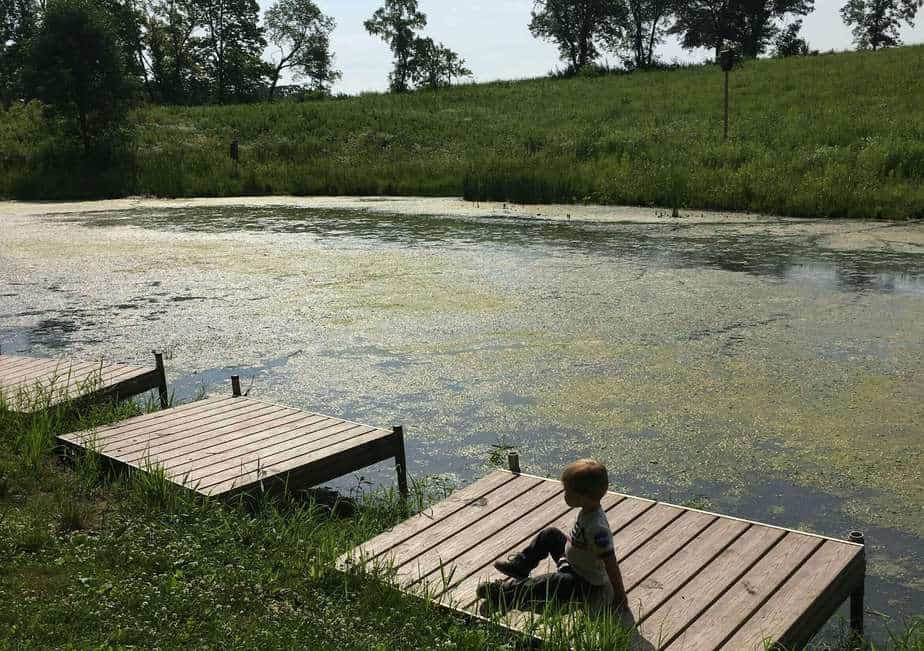 Create your own fun!
On days when we want to do something less structured, our "go-to" activity is going on a hike (or walk/stroll/wander/skip). Trying out different locations keeps things interesting. We are lucky enough to have two Ice Age Trail Communities in Lake Country (Delafield and Hartland). It's fun to navigate the Ice Age Trail-keep following those yellow trail markers! And it is a great way to get more familiar with your community. There is also a 2 mile hike around Fowler Lake that showcases nature's beauty and historic homes that Oconomowoc has to offer. Sometimes we like to pick up the speed with roller blades or bicycles on the Bug Line or Glacial Drumlin trails.
If we want to take these adventures to the next level, we spice them up with a theme or scavenger hunt. Themes for hikes could be bugs, colors, birds or your kids favorite story (i.e., Where the Wild Things Are, Little Blue Truck). You could also make up a story based on the inspiration you find on your adventure (i.e., tug boat adventure along the Bark River). Scavenger hunts are fun for all ages. Grab a brown paper bag, write or draw on the outside what you might find on your hike (leaves, acorns, pinecones, flowers) and happy searching!
Have you heard of geocaching? There's an app which shows the location of little treasures that have been hidden and then the helps you navigate to find this treasure. When you've succeeded, you can leave the treasure there or take it and leave your own treasure for someone to find. This is definitely on our Fall bucket list!
Indoor Fun!
On days when it is just too cold, there are plenty of activities that bring the wonder of nature indoors. Take some leaves and flowers you gathered on your scavenger hunt, grab a play hammer and start smashing the leaves onto paper. The end result will be a beautiful masterpiece with various colors and patterns from nature. Making a bird feeder is an easy project with some toilet paper rolls, peanut butter, bird seed and string.
Painting kindness rocks was one of our favorite activities this summer and something we are planning to do again. Since my kids are young, I enjoyed painting the rocks with inspirational messages by myself. Then, as a family we had fun leaving them various places throughout the community.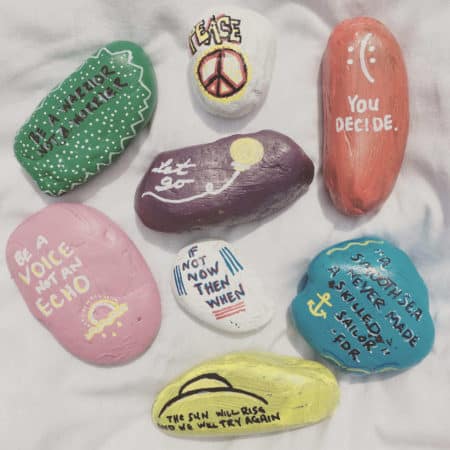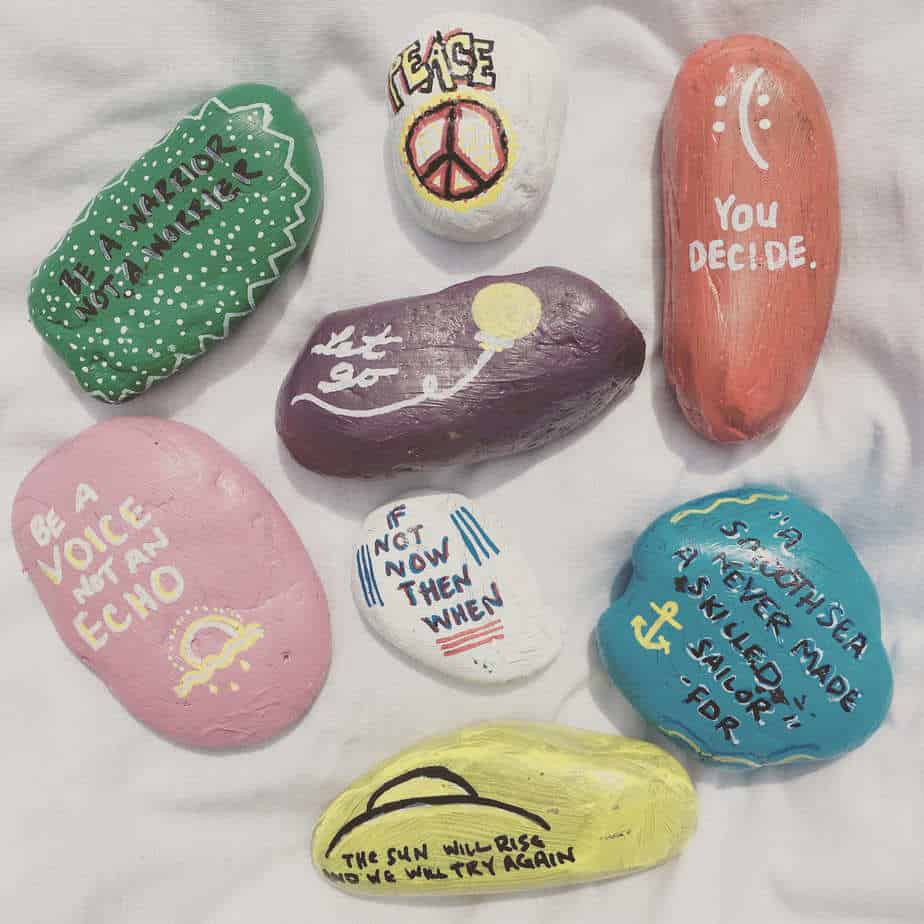 I hope I have given you some ideas and encouragement to face the dropping temperatures and continue spending time outside with your kids. Time spent outside is inspiring, rejuvenating, and connects us to our community. Nature is a constant and ever changing teacher for children. Spending time and observing children in nature can also be a learning experience for parents. Experiencing the outdoors together is a wonderful way to bond with your kids, your partner, and as a family. It's about turning off the TV, getting those minds turning and connecting with each other in this beautiful setting that is Lake County.
Peace,
Madi
Follow Madi on Facebook here.