Are you looking for a little outdoor adventure with the family? How about some horseback riding?! We are coming up on a great time of year to get out and explore the beauty of Wisconsin's fall. Why not enjoy it by horseback trail riding! Believe it or not you don't have to travel far for this opportunity. There are several options located in the Southern Kettle Moraine Forest in Waukesha County. Find 3 below!
Horseback Trail Riding in Waukesha County
Eagle Trail Head – County Road S, Eagle, WI 53119
(608) 403-1972

Details:
Hours: 11 am – 3:30 pm
Closed Monday and Tuesday
Reservation Required.

Email dreamahorse@gmail.com or Call 608-403-1972.

Cash or credit only
Recommended clothing: Jeans and closed toe shoes
Minimum age for 1 hour ride:

7 years old (Children must be able to hold and pull back on reins.)

Minimum age for 2 hour ride:
No double riding. Children ride by themselves.
Children may bring their bicycle helmets if they like.
All rides are walk or trot.
The group goes as fast as the least experienced person.
If you do not have a Wisconsin Park sticker you will need to purchase a day pass for $8 on arrival.
Lastly, don't forget to bring your horse treats! You may feed your horse apples, carrots or peppermint candies
after your ride.
County Rd S, Eagle, WI 53119
For reservations call: 920-251-1989
Details:
Summer/Fall Hours: 9 am – 7 pm, Monday- Sunday
Recommended clothing: Jeans and closed toe shoes
Choose from 1 ½ hour, 2 hour, half day or full day adventure!
They even offer overnight horse trips!
No double riding.
Children must be 7 years old or older to ride.
All rides are based on experience level and trail conditions.
You may walk, trot or canter with your horse!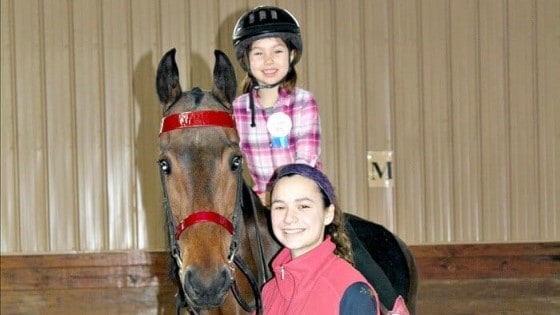 W379S9674 County Rd S, Eagle, WI 53119
(262) 594-2122
Details:
Hours: 9 am- 6 pm April- November
Recommended clothing: Jeans and closed toe shoes
Trail rides offered for 1 hour, 1.5 hours, 2 hours or 3 hours.
Reservations required.
Children must be 8 years old and able to hold the reins.
Kettle Moraine Ranch only allows the horses to walk during the trail ride.
You may bring your own helmets, but they do have helmets available free of charge for your use.
Also available, 10 minute pony rides ($10 per person) children 8 years old and younger.
There is a $5 cash trail pass required for everyone over the age of 16 years old.
Accept cash or check only. No ATM's available on site.
Have you gone horseback riding with your family?
Don't forget to take photos of your adventure and tag us on Instagram! We love to be part of your family fun!
@LakeCountryFamilyFun
#LoveLCFF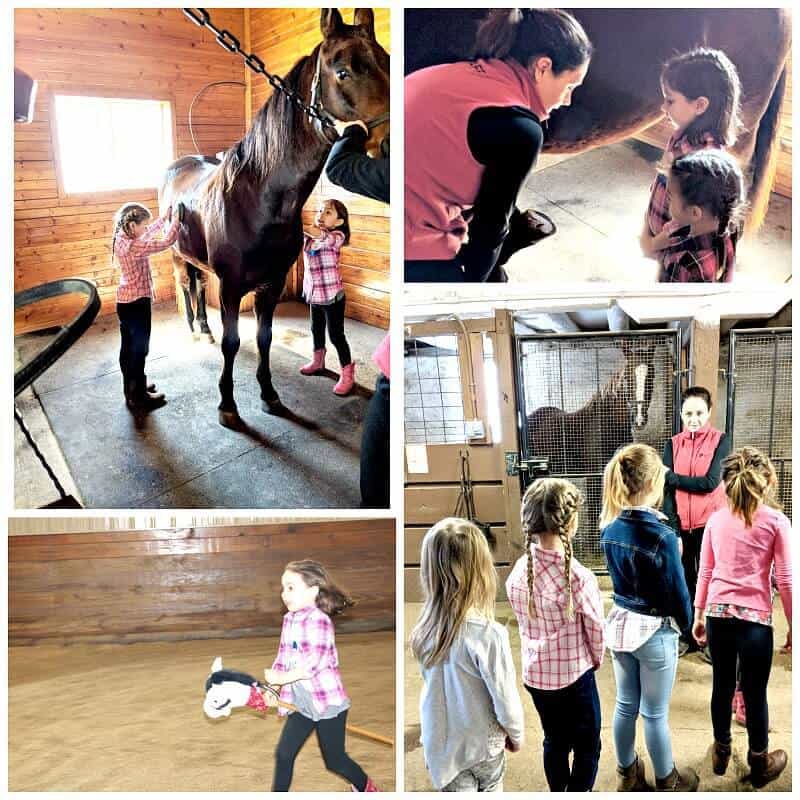 This is the go-to guide to Waukesha County and Lake Country for horseback riding lessons and so much more.