This article was written with and sponsored by Old World Wisconsin.
Lake Country Family Fun loves everything about Old World Wisconsin! We personally go there every year and in different seasons, and always experience something new. Our readers love to share their experience of OWW, too! The attraction is celebrated with free children's admission on weekends through the month of September!
Situated just outside of Eagle, in Waukesha County, Old World Wisconsin gives your family the opportunity to travel through time and experience the world of Wisconsin's early immigrants. Step into the daily lives of the people who called this world home as you help with chores and cooking, try your hand at crafts and trades, and play – yes, even the grown-ups! Help stoke the fire in the blacksmith shop, pick veggies in the gardens, dye and spin wool, roll pie crusts, collect chicken eggs, try on wooden clogs, race high-wheel bicycles and more. This is where history comes alive!
Read on for more information on Old World Wisconsin including planning your visit, group tour, or field trip. Plus, we'll give you a sneak peek of the site's new Brewhouse and explore five things you may not have known
Snag your family tickets to OWW HERE!
UPDATE: Kids 12 and under get into Old World Wisconsin free! Don't miss out, plan your visit.
Before the kids head back to school, stretch your fun and your dollar! Kids can get in free August 2-6 and August 9-13, 2023. 10:00 am to 4:00 pm.
This Old World Wisconsin Spotlight article is split up in the following categories: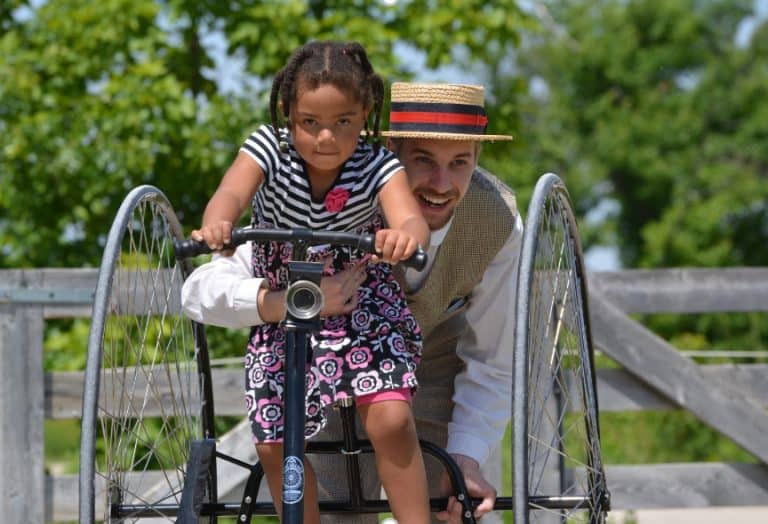 Old World Wisconsin is the perfect place for your next family adventure. Here's why:
It's close to home – right here in Waukesha county!

There's a lot to explore – Step into the lives of early Wisconsinites by exploring the homes, farms, stores, and workshops they walked through every day, all located on 600 acres of picturesque woodlands, prairies, and wetlands.

The kids won't get bored – Meeting furry friends on the farms, enjoying an old-fashioned soda water in the general store, seeing sparks fly in the blacksmith shop, and much more! 

From the fragrant flowers and herbs in the gardens to miles of scenic trails, there's lots of places for mom to relax.

We'll get your kids to do chores – No, we're not kidding. After helping wash clothes on a wash board and sweeping out the barns, suddenly cleaning becomes fun!

Awesome holiday events – Whether you want to get spooky at Legends & Lore or meet Santa in his workshop at Home for the Holidays, Old World Wisconsin is the place to be.





Plan your visit at

oldworldwisconsin.org

.

 
5 things you didn't know about Old World Wisconsin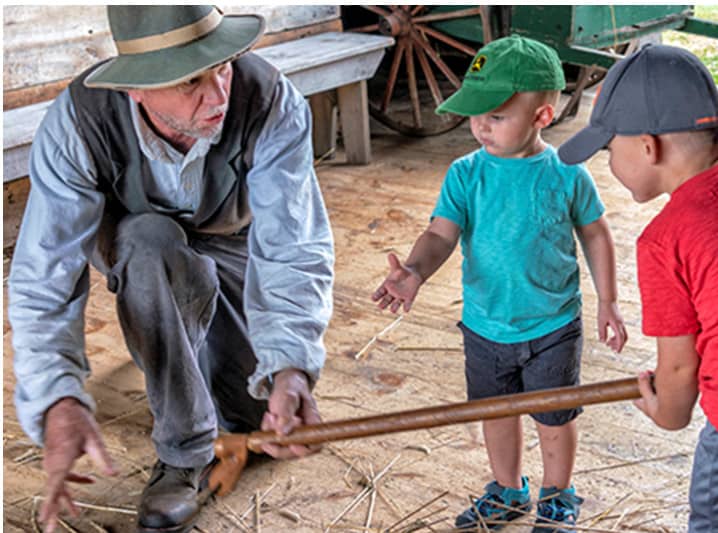 Are you still on the fence? That's ok, they've got lots of them! Here are five more things you might not know about Old World Wisconsin. 
Every animal you meet during your visit is a Heritage Breed. These traditional livestock are unique breeds, and you can meet these sheep, cows, horses, and pigs up close! These animals help tell the ever-evolving history of farming in America.

The site was painstakingly and precisely put together. Piece by piece, workers carefully dismantled homes, barns, stores, and workshops from around the state and reconstructed them at Old World Wisconsin. New buildings and features are always being added.

There are miles of beautiful hiking trails connecting the site. Old World Wisconsin sits on over 600 acres in the Southern Kettle Moraine Forest. You'll hike under beautifully forested canopies, rolling hills, pristine prairies, and lovely waterways, teaming with local wildlife. Guests looking for faster travel can hop on the motorized trams and take in the same scenery while riding between spaces. 

Buildings date from the 1840s to the 1910s. Old World Wisconsin offers a true panorama of Wisconsin history, covering more than 70 years and many cultures, including African American, Danish, Finnish, Hessian, Irish, Norwegian, Polish, Pomeranian, and Yankee.

They just opened a new Brewhouse! If you need a beverage break during a long day, this new experience taps into the state's brewing past by creating immersive environments where you can see, smell, feel, and — of course — taste this history. There's even root beer for the kids! More on this later!
From large breweries to corner bars, big labels to modern microbrews, beermaking is a huge part of Wisconsin's culture and heritage. Old World Wisconsin's new Brewhouse taps into the state's brewing past by creating immersive environments where you can see, smell, feel, and — of course — taste this history. You'll get hands-on with brewing process, see how beer is made, engage with beermakers and bartenders, and relax with a few cold ones on your own.  
Taking ingredients grown just outside, historic brewers will take you through every step of the brewing process in our modern Brewhouse designed with historic inspirations. Feel the heat from the kettle, smell the beer as it brews, and engage with beermakers producing authentic historic recipes right in front of you. Say cheers and enjoy samples of the beer produced in the Brewhouse, along with other brews.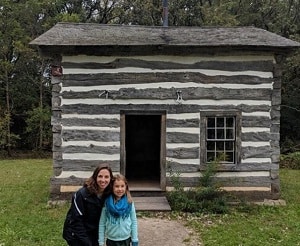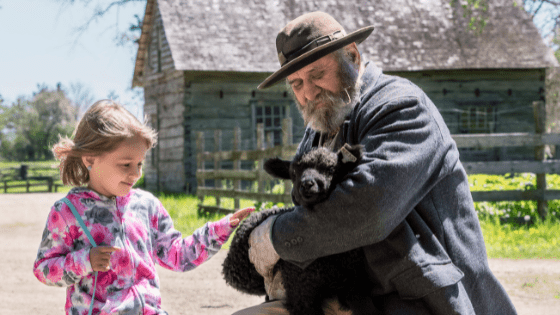 Explore the history behind our modern holidays at Old World Wisconsin, including Independence Day Weekend, Halloween Legends & Lore, and Home for the Holidays. Browse upcoming events.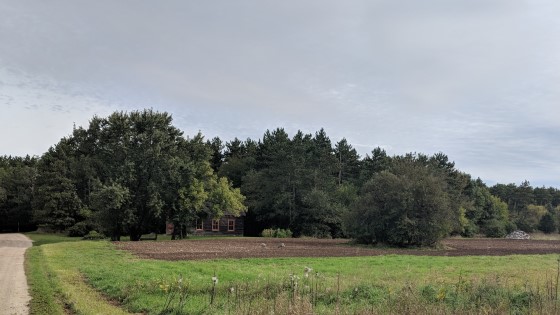 Megan tells us why she loves her town of Eagle and what makes it home for her.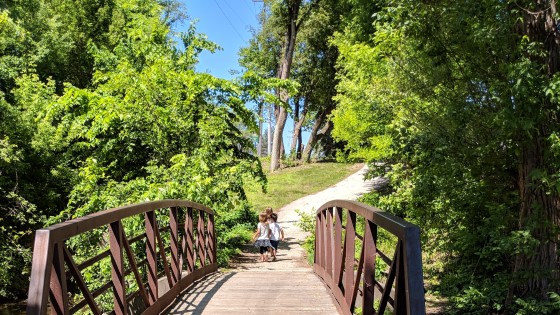 All you need to know about moving your family to Waukesha County.