2017 is the year that our family is visiting all of the Waukesha County Parks in one year.  As our kids get older and our time together shortens, we figured this would be a great family adventure.  So we set out to visit the 11 Waukesha County Parks on this list: Click here to find a Waukesha County Park.
Minooka Park is located at 1927 East Sunset, Waukesha, WI 53189.  Here you will find swimming, mountain biking trails, dog exercise areas, fishing, geocaching, cross country trails, sledding hill, snowshoeing, volleyball, equestrian trials, and archery.
With 579 acres, Minooka Park is the largest within the Waukesha County Park system. If you've been to other parks, then you'll be able to feel how open this park is in comparison with its numerous large open spaces.
Park admission can be found in the Fees and Admission section of the Waukesha County Parks post here.  If the park entrance is unattended, then you just fill out an envelope, insert your fee, and drop it in the slot.  If you purchase an annual Waukesha County park pass and no attendant is present, then you will receive it in the mail.
Hours are:  Sunrise to 10 pm (Year-Round)
Swimming: check the park's website in season
What we packed
Water
Snacks
Two trips for one post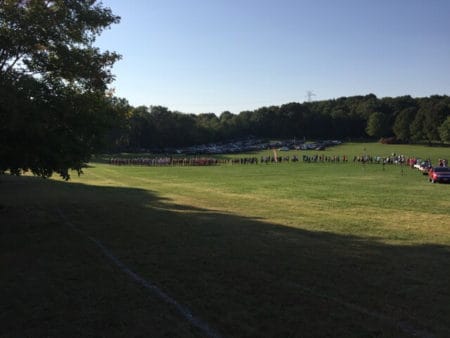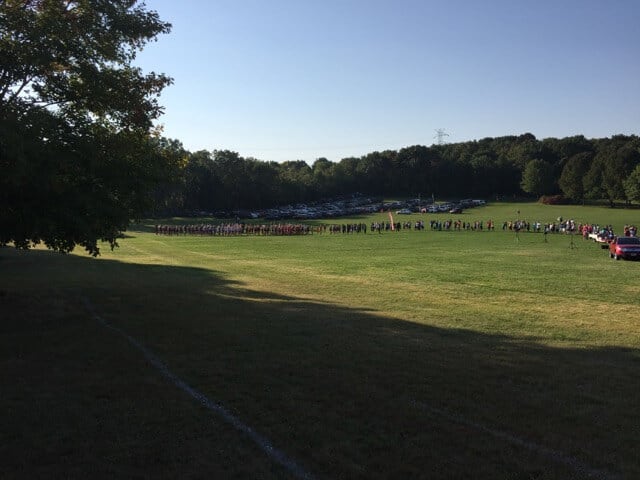 We've enjoyed this park a few times as a family, including cheering on cross country runners at a meet. This post is actually a mish mash of two of our family outings to this park.   When this park isn't filled with high school cross country runners en masse, this open area can be used for some serious football with two fieldposts.  (If you should find yourself here for a cross country meet, know that your Waukesha County park sticker will allow free entrance to the park for the event.)  Even when this park is being used for cross country meets or mountain bike races, it is really large enough that the other parts of the park can still seem empty.  The multiple areas of open space is something I find really refreshing.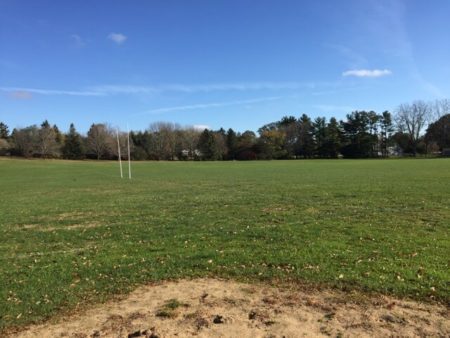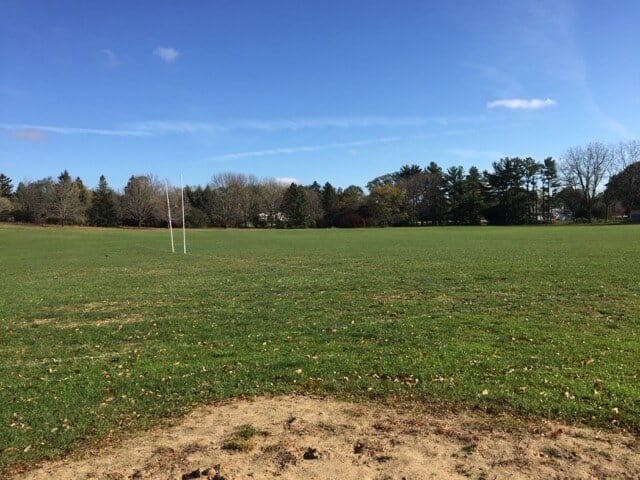 Friendly for two wheels, two legs, or four legs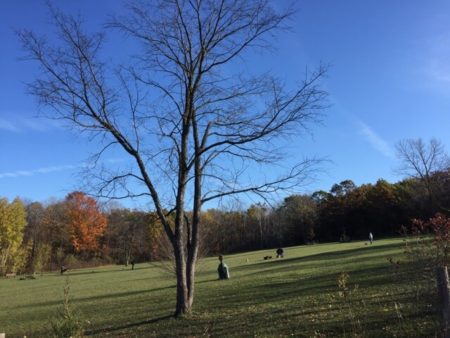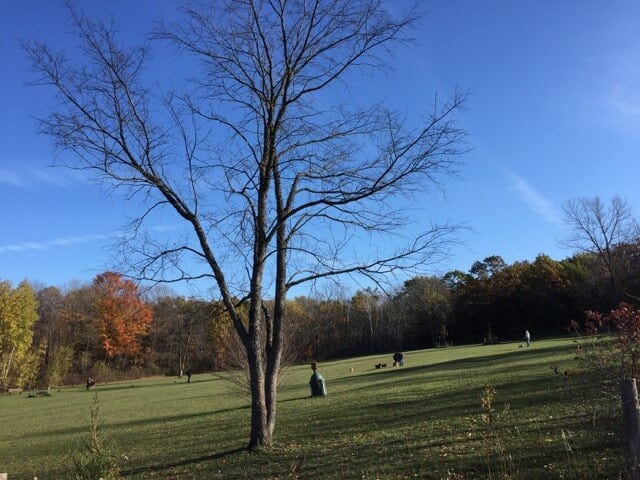 Small breed dog park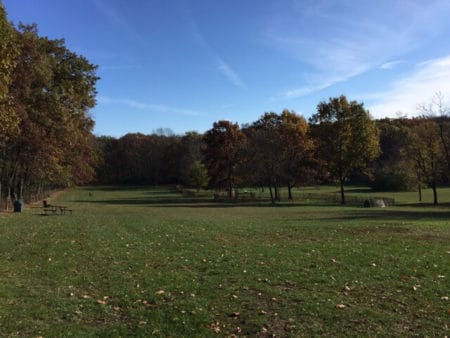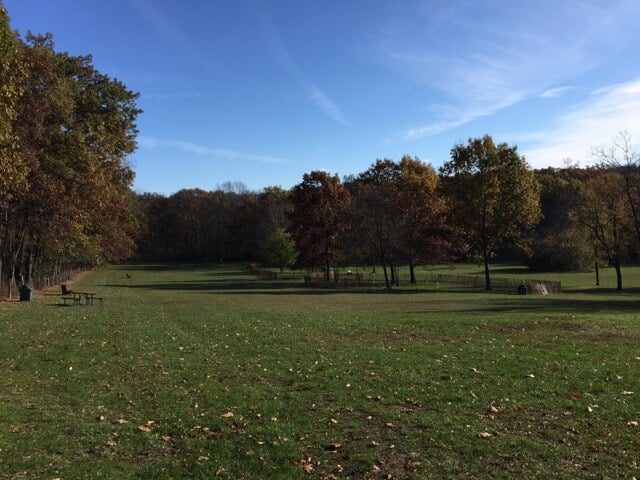 The large breed dog park is so big that this is just a portion of it!
While we didn't have Honey or Husky with us during our visits, the dog parks here are HUGE. We saw lots of dogs and their people enjoying themselves. During our visit, two of the three parks were open – so the large and small breed dogs each had their own area.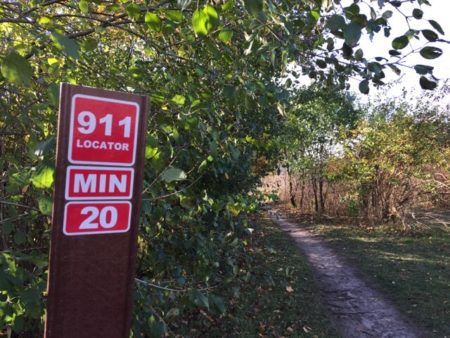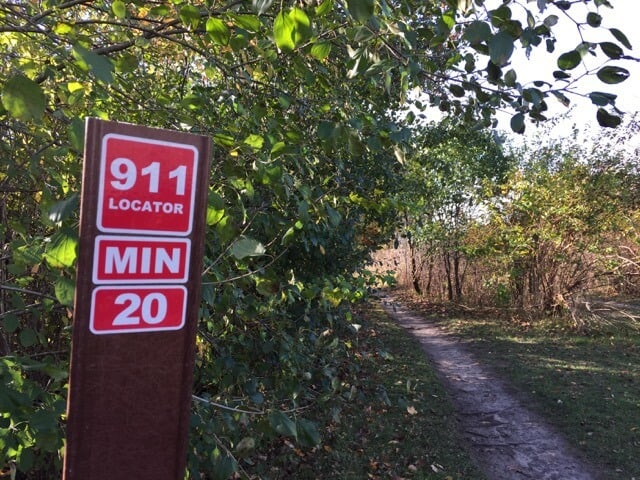 Minooka is home to a mountain bike trail.  If you're interested in exploring the bike trail, be sure to check the park's website for trail conditions.  Sometimes it is closed.  Throughout the park, we saw different red signs that we also noticed at Naga-Waukee Park.  These are in case you need assistance and have to call 911.  You can tell the dispatcher the information on the sign, the nature of your emergency, and they will know where to send help.  Hopefully you will never need to use these markers.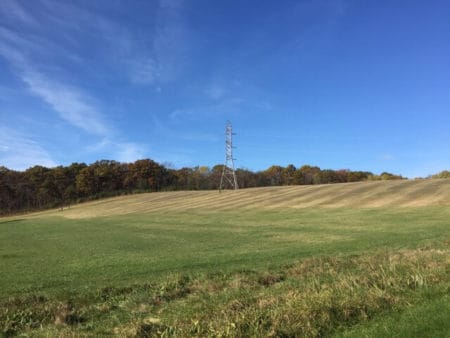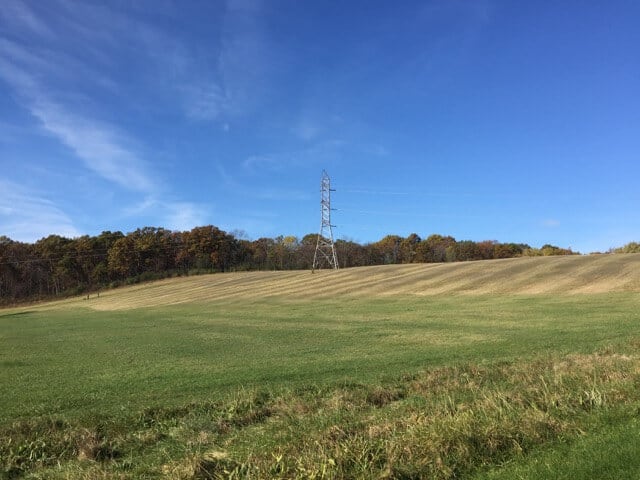 On the way to the mountain bike trail is a really wide sledding hill on the right. The Menomonee Park hill was impressive for it's length and this one is impressive for it's width.  We didn't see any horse trailers, like we did at Menomonee Park, but we did see markings for Bridle Trail and horse trailer parking, which was near the mountain bike trail area
We came across a modern day Robin Hood on the archery tower during our first visit. We kept our distance but it was fun to watch him in action.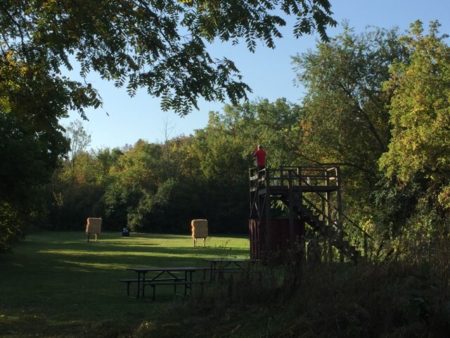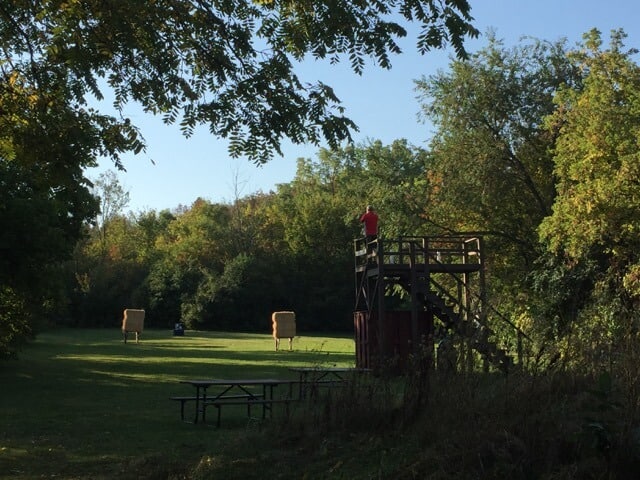 Parks for all seasons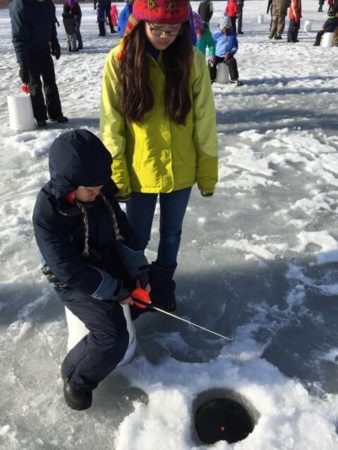 In 2017, we enjoyed this park in the fall, but our first family visit here was in the winter of 2015 during Waukesha's popular Janboree. This winter festival encourages people get out and embrace all that winter has to offer throughout the city. In the past, Minooka has sponsored ice fishing and horse-drawn rides as part of Janboree activities.  On that January day, we packed a hot lunch and cocoa in our Thermoses for a winter picnic.  What's funny is that we didn't explore past the first parking lot at the entrance to the park, so we didn't realize how large this park actually is.
In the summer, this pond is a swimming area, and in the fall, the geese call it home.  No matter what time of year it is, the Waukesha County Parks have a variety of activities for your adventures.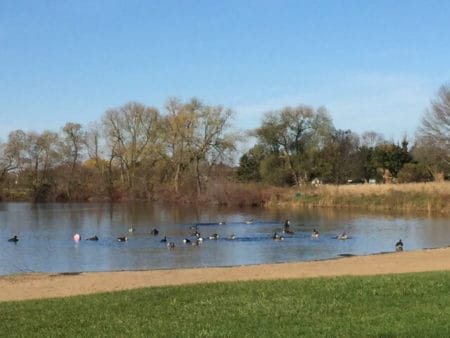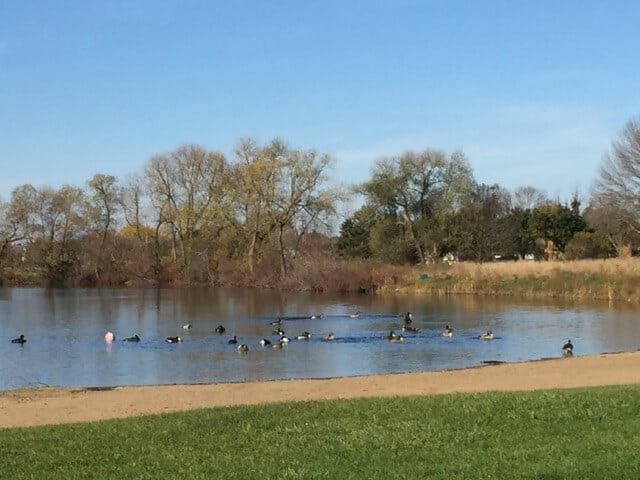 We are getting so close to visiting all of the Waukesha County Parks in 2017…eight down, three to go!
Please read about Jann's other adventures here.
—
Jann Fujimoto is a wife, mom to two, and speech-language pathologist.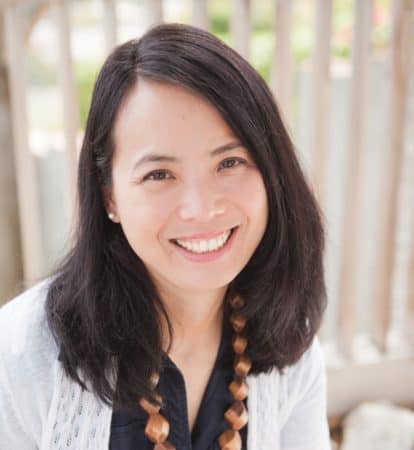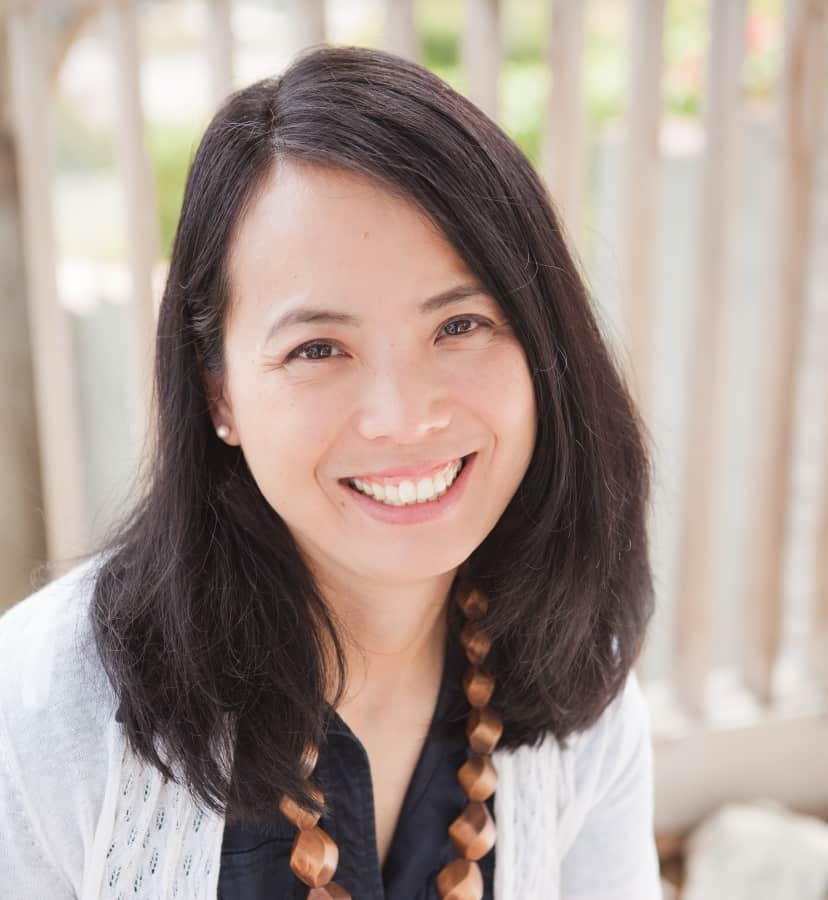 Her family has lived in Lake Country for 10 years, the longest she has ever lived in any one place.  She enjoys traveling, reading, and gardening at the Fuji Farm, which in reality is a couple of raised garden beds in the backyard.