It's so easy to put off getting your family pictures taken. You may be thinking, "I need to lose 10 pounds first" or, "Charlie's teeth are missing, let's wait until they grow in." Let's consider for a moment why you (and your family) are perfect right now. Time passes so quickly and someday those 10 pounds or Charlie's missing teeth won't matter as much as having this time in your family's life captured in treasured photos. Before you know it, you'll have your first-born headed to college and realize you still haven't ever gotten that family picture. Why wait? Besides, your photographer should be able to find angles that hide those 10 pounds no problem.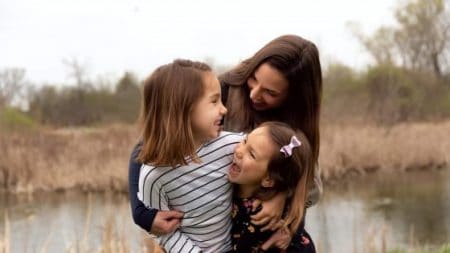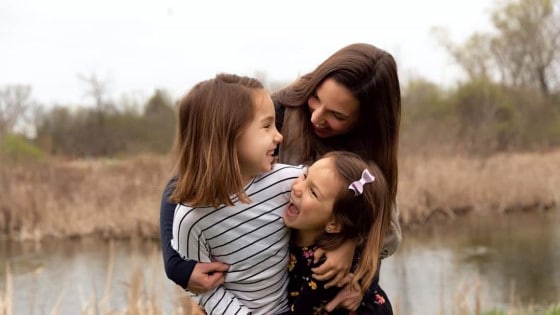 Image captured by Julie Collins Photography at Cushing Park in Delafield, WI.
Planning for family photos
Many people rely on their cell phones to capture the moments. It's handy, no doubt, but when was the last time you printed any of those images and hung them on your wall so you and your family could enjoy them every day? Hiring a professional to take that off your plate is worth every penny and best of all, mom is in the picture too!
Planning for portraits takes some preparation and you probably have many unanswered questions. What should we wear? Where should we go? Deciding on the best location for your photo session should be one of your first considerations. 
We are lucky to live in such a beautiful area with so many picturesque backdrops within an easy driving distance. How do you pick which one is best? My top five tips for helping you decide which type of location (beach, park, forest, etc.) would be best for your portrait session can be found here. Once you've made that decision you'll find specific locations in Waukesha County below.
This article is guest authored by Julie Collins Photography owner, Julie Collins.  She gives great insight on the best locations for photos in the area. Read her top 5 tips for location picking HERE.
BEST LOCAL FAMILY PHOTO LOCATIONS IN WAUKESHA COUNTY
*charges a fee
**requires permission