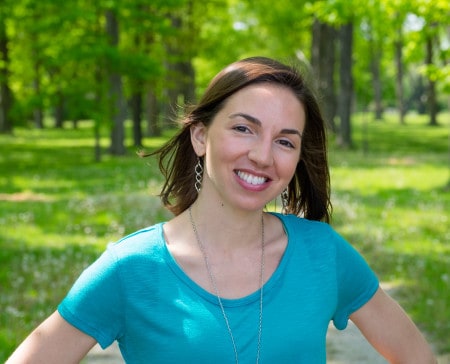 Erin Guenterberg was excited to be involved in Hartland Kids Day 2016 and fully running the 2017 event!
As the mother of two young children, community member Erin, takes an active role in the local area.  Erin brings with her, three years of community experience from being on the board of the Oconomowoc Newcomers and Neighbors and prior to that, co-coordinating their moms and tots group for a year.  She is currently still a member and their Sunshine Club chair.  She grew strong friendships and ties to the community through that experience and only hopes to grow more ties to the community and larger Lake Country area through her work with Hartland Kids Day and Lake Country Family Fun.  Also, as the wife of a small business owner in the heart of Lake Country, Erin enjoys and takes pride in supporting other local community businesses and events.  She can be found at most events with her little ones along, especially at the farmer's markets.  Feel free to stop and say hi!
---
Hartland Kids Day was created and founded by Melissa Peterson founder of Lake Country Family Fun.
She saw there was a need not being met in Hartland for family friendly activities and Hartland Kids Day was born! Melissa is the Mom of 4 little ones who keep her running.  She is passionate about community involvement and making memories with her family.  She loves watching her two oldest boys play soccer on Saturday mornings for Strike FC of Wisconsin.  While not on the soccer fields she is seen at local events with her little ones in tow.  She is also involved in the community by sitting on the Board of Directors for Friends of Imagination Station (a universally accessible playground).
---
Be sure to check out the fun of Hartland Kids Day as well as the sponsors who make the day possible.