Well, hello there!  I am so glad that you have found Lake Country Family Fun.  Sometimes it is nice to know who is behind the websites that you follow.  I am Melissa, I am the Mom of 4 kids and I live in Lake Country Wisconsin.  My kids range in age from 7 all the way down to 2.  My house is loud, wild, crazy, and I wouldn't change it for anything.  We also have two dogs, a 3-legged German Shorthair Pointer/Lab, and a Yorkie as well that just add to the madness.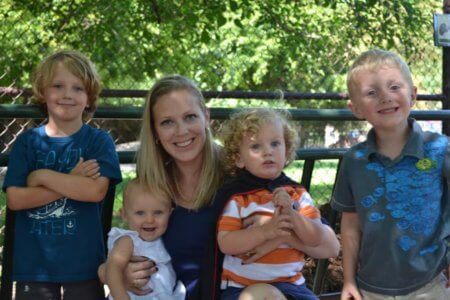 I am not a native Wisconsinite, but that is the whole reason for this blog.  I moved here without knowing anyone but my husband.  I was a new Mom and I wanted to get out and explore, but there was no resource available that was updated constantly and consistently for my area that was focused on the family.  I KNEW if I was looking for this information, other Moms had to be as well.  Poof, I created Lake Country Family Fun.  It has grown so much in the last year that it has been a rollercoaster to say the least.  Lake Country Family Fun covers all of the Lake Country area, all of Waukesha County and even parts of the Metro Milwaukee area as well.
I love to get out with my kids and going to do things.  My husband travels a lot for work so keeping four kids entertained isn't always an easy task.  I don't want to spend $60 dollars on the kids to go somewhere all the time, it just can't be maintained, not to say that doesn't happen occasionally.   So I am always looking for the free, cheap and easy things to do with the kids.  This area is AMAZING for raising children, there is always so many things to do and it can be done on a budget.   Keep an eye on our event calendar, it is chock full of fun things to do, even in the winter.
Raising our 4 children is my top priority, it is always an adventure.  From my oldest son growing out his hair for Locks of Love, Batman needing stitches, running to the soccer club for games or helping with Imagination Station (the coolest park around).
Lake Country Family Fun has been featured in MetroParent West, Delafield Neighbor, The Oconomowoc Enterprise and even John McGivern came to our house.  Yes, the Milwaukee (Emmy Award Winner) legend John McGivern came and interviewed my family for Around the Corner with John McGivern.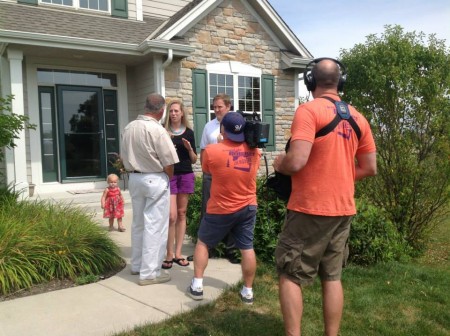 Lake Country Family Fun not only finds fun, but we create fun as well.  The first event that we created was Oconomowoc's Annual Costume Swap which has been running for two years now and is a great way not to spend tons on costumes every year.  We were interviewed by Today's TMJ4 about the swap, which was awesome!  Oconomowoc's Annual Costume Swap is on Facebook give it a LIKE!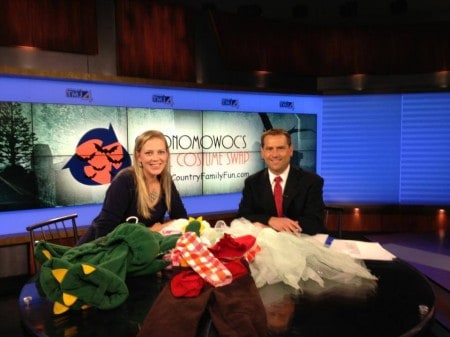 We also created and ran Hartland Kids Day, you must check that out!  It is a blast, it is a free community event that fills Nixon Park in Hartland with bounce houses, businesses, rock walls, food, and entertainment, all for FREE for you to attend!  Hartland Kids Day is on Facebook, give it a LIKE!
The latest addition to our own events, we have created Lake Country Family Fun Club MOM to have our own Mom's Night Out events, playgroups and what ever else we can think of!  Lake Country Family Fun Club MOM is on Facebook, give it a LIKE!
So if you see me stop and say Hi!  Letting your friends in the area know about Lake Country Family Fun is the biggest form of thanks I can receive from you guys.  So please share the site with your friends, send them to our Facebook page and spread the word.  We wouldn't want them to miss out on the fun would we?
Lake Country Family Fun on Facebook- www.facebook.com/LakeCountryFamilyFun