Have you been missing the museums lately? Perhaps your kids long for the public library crafts they could do with the company of others. Either way, the Betty Brinn Children's Museum online cultural workshops through their new partnership with GLOMADO are the perfect solution. These workshops get your children's creative juices flowing amidst the monotony of current restrictions or virtual school. There are countless options including calligraphy, macrame, and even cooking classes. These workshops each feature a teacher from a foreign country sharing their knowledge about the culture and their craft.
*The Betty Brinn Children's Museum covered the cost of the workshop for Lake Country Family Fun team member Shweta to participate. Lake Country Family Fun covered the cost of the shipping for the items to be shipped for the workshop. 
The Betty Brinn is reopening in May 2021, and they can't wait to see you! Betty Brinn members will receive two weeks of special access before they open to the public, starting May 6, 2021.
Not a member?
Learn more about joining and be one of the first to come back and play!
Look at Membership HERE. 
Things to know about the Betty Brinn Reopening:
Your family's safety is their first priority in welcoming you back. Please review their reopening guidelines and instructions for planning your visit. Here's what you can expect:
Timed-entry passes will need to be reserved online in advance.
The capacity and days of operation will be limited to start, and they are welcoming members only for the first two weeks.
Online registration will open in May and a play time can be reserved up to 2 days in advance.
They will reopen with a number of health and safety requirements in place. This will include face coverings for all visitors age three and older and social distancing of 6′ between groups. Please plan to review the guidelines in advance of your visit.
My Experience Making Indian Earrings with GLOMADO
Although all of the workshops looked engaging and informative, I ultimately chose the quilling art workshop with Aswini Venkataseshan. Originally from south India, she currently lives in Canada and creates beautiful quilled art pieces in her free time. With the quilling strips, she demonstrated how to make jhumkas, traditional Indian earrings.
Upon signing up online, you are provided with a kit which contains the majority of the supplies necessary for the workshop. My kit contained all supplies except for tweezers and glue, which I was easily able to find at home. The sign up process was very streamlined and took just a few minutes.
While I scheduled my workshop rather close to the registration date, I still received all my materials in time. However, if there are any issues, the rescheduling process is also extremely straightforward and has no additional penalties. The process asks you to register the number of learners and screens. One can also order additional kits. This would be useful, for instance, if all family members wanted to try the craft and follow instructions on a larger screen such as a TV.
The day of my workshop, I was able to access a Zoom link that got me in touch with my instructor. I was able to do my workshop one-on-one since there were no learners who had registered at the same time as me. Aswini was very friendly and patient. She told me about her childhood and how she got into quilling art. She waited for me when a step took longer than usual and re-explained very thoroughly. In the end, I had created a beautiful new set of earrings that I had made by hand!
Overall, I genuinely enjoyed the experience. I got to meet someone new and learn a new skill while expressing myself in a creative manner. With the number of workshops growing through the introduction of teachers representing new countries and different types of art, the possibilities are truly endless. The GLOMADO workshops make for a great individual or family activity. You can find out more at the link below or on the Youtube post uploaded above through the Lake Country Family Fun channel.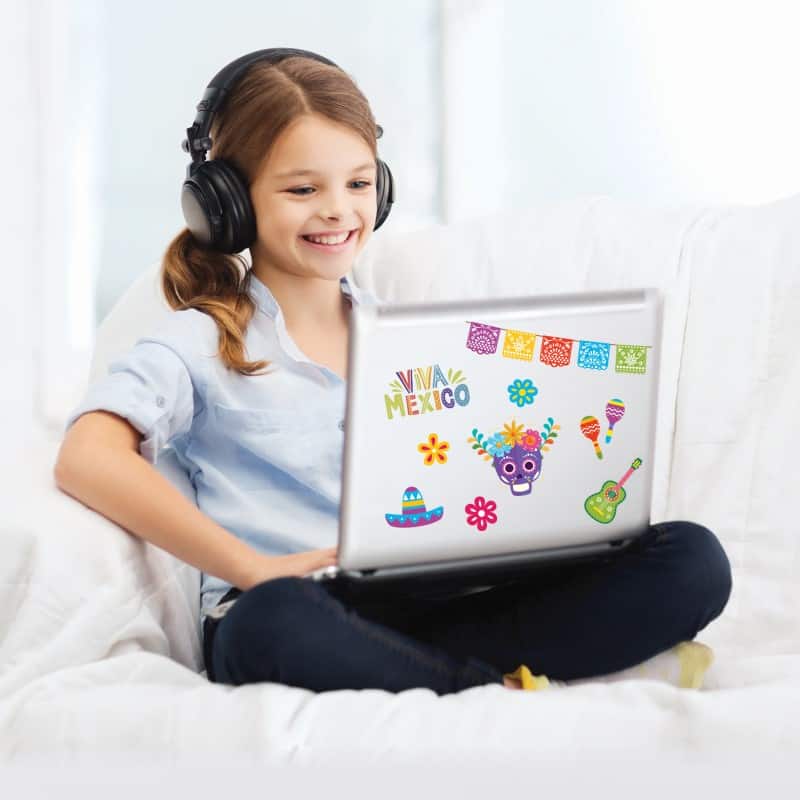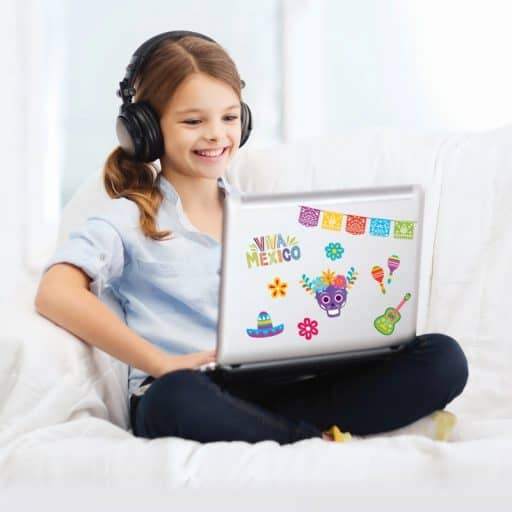 Featuring enrichment activities and ideas for your child!