Check out our Kids Eat Free [or Cheap] Halloween Edition!
Lake Country Family Fun's Kids Eat Free Guide is very popular with all our fans, but there are even more right now for Halloween! Read on to see our kids eat free Halloween edition.
If you are planning on trick or treating on Saturday for Halloween, squeeze a free dinner in on the way 🙂
---
Please thank our GUIDE SPONSOR:

Mr. Brew's Tap House in Menomonee Falls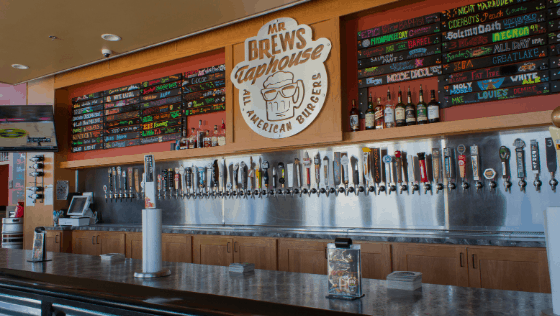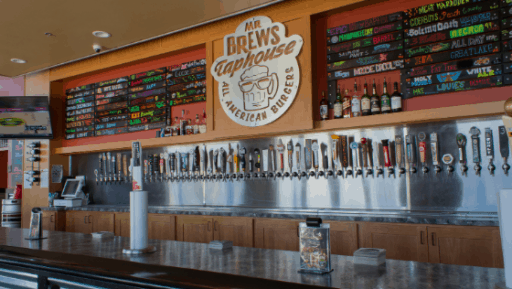 Mr. Brews Taphouse delivers an award-winning signature menu meant to be shared with family and friends! Our menu includes a variety of options for the kids too and each kid's meal comes included with a side, fountain drink, and free fruit snacks! Sundays are family days at Mr Brews and that means Kids Eat Free, every Sunday, all day! We are open for dine-in with heated outdoor seating also available, as well as delivery and curbside pickup!
---
Mr. Brew's Tap House in Menomonee Falls– On Saturday October 31st, Kids  Eat Free. Children 12 & under can get a free meal ordered off our kid's menu (1 free kid's meal with the purchase of an adult entree). Don't forget kids eat free every Sunday at Mr. Brew's. 
---
Belfast Station Northwoods Irish Pub & Grill in Sussex  – On Saturday October 31st, they are going to do Kids eat Free 3pm-6pm with each adult meal. It will give  parents a chance to not make dinner before the hustle and bustle of getting costumes on and ready for Trick or Treating!
---
Orange Leaf in Brookfield at the Corners – Buy one get one on Saturday, October 31st!  This excludes cakes and pop up party boxes. 
---
Culvers – On Saturday, October 31st from 11-2, Trunk or Treat in the parking lot.  Kids 12 and under can get a $3.99 Kids meal 11-2. They will have Scoopie and everyone will get goodies and candy and scoopie tokens! Be sure to wear your costume! Do to COVID candy will not be handed out, the kids will grab one piece on their own. 
400 E Summit Ave
---
Chick fil A  – Varies by Location
2980 Golf Ct Delafield WI 53018
Chick-fil-A Lake Country-Delafield will be giving away a FREE 4 or 6 ct kids meal to any kids in costume on October 31st between 5:00-7:30 PM.  
1454 E. Capitol Dr Pewaukee, Wisconsin
Stop in on Halloween (Saturday, October 31st) from 10:30am to 8pm to receive a free 4 count chicken nugget kids meal! Valid for kids 12 and under.
12625 W. Capital Dr Brookfield, Wisconsin
TBD
1 N Moorland Rd, Brookfield, WI 53005
Chick-fil-A or Treat 5-7pm: Guests of any age in costumes will receive a free Chocolate Fudge Brownie! Drive-thru only. 
2645 S 108th St, West Allis, WI 53227
We will be having a FREE Kid's Meal Giveaway from 6pm-7pm on a Wednesday, October 28th, 2020 at our location.
---
IHOP – IHOP is offering Scary Mummy pancakes for kids for $3.99 until November 1st. 
8101 W Brown Deer Road
Brown Deer, WI 53223-1703
1110 Miller Park Way
West Milwaukee, WI 53214-3653
5341 W Fond du Lac Ave,
Milwaukee, WI 53216
---
Chipotle – A little different this year, BOORITO goes digital in 2020!  You must text for the code which you can redeem in store or online on Halloween. Click the link for more details!
15375 Bluemound Road
Brookfield, WI 53005
3705 North 124TH Street
Brookfield, WI 53005
W176 N9360 Rivercrest Drive
Menomonee Falls, WI 53051
2711 N. Mayfair Road, Unit A
Wauwautosa, WI 53226
---
Papa Murphy's Jack-O-Lantern Pizza
$10 for a spooky good Large cheese pizza with Jack-O-Lantern face made of premium pepperoni. All participating locations should have "Jacko" soon, if not already 🙂
528 E Wisconsin Ave, Oconomowoc
3138 Village Square Dr, Hartland
2177 Silvernail Rd, Pewaukee
804 W Sunset Dr Ste 120, Waukesha
250 Wolf Run, Mukwonago
N65w24838 Main St, Sussex
2110 E Moreland Blvd, Waukesha
S74w17025 Janesville Rd, Muskego
3830 S Moorland Rd, New Berlin
2205 N Calhoun Rd Ste 11, Brookfield
W156n5530 Pilgrim Rd Ste C, Menomonee Falls
---
Chuck E. Cheese's – Chuck E. Cheese's Halloween BOO-TACULAR event from 9/21 to 11/1. Whether you want to visit in costume and "touchless" trick or treat at our Friday & Saturday Night Glow Parties or order a KIDZ BOP At Home Halloween Party Pack for carry-out or delivery, we have un-boo-lievable new ways to celebrate and make sure Halloween Happens for kids around the country!
Additionally, all October long, get a FREE treat bag when your child visits in costume or when you buy an All You Can Play card of 30-minutes or more. The treat bag includes a rechargeable play band, Chuck E. Cheese sticker sheet, Halloween stickers, candies, a spider ring and special offers on Halloween movie rentals at home from Warner Bros.  (Participating locations with game rooms open. Only one free treat bag per day per visiting kid. While supplies last.)
Click the link for even more October specials includidng booking a fundraising event for your school or organization this October and get 20% back on all sales! 
19125 W. Blue Mound Road
Brookfield, WI 53045
---
Krispy Kreme – This month there are scary sweet monster donuts! At Krispy Kreme, Saturdays in October are Sweet-or-Treat Saturdays. Get a $1 Sweet-or-Treat Dozen to share with friends or neighbors when you buy any dozen!  Think of it as reverse Trick-or-Treating; a sweeter way to Trick-or-Treat where you can safely be sweet to others while treating yourself. The Sweet-or-Treat Dozen contains 11 Original Glazed® doughnuts and one festive Jack-o-Lantern doughnut! Redeem this deal in a shop or use promo code SweetOrTreat to redeem online on 10/10, 10/17, 10/24, and 10/31!
2900 S 108th St,
West Allis, WI 53227
---
Dunkin' Donuts – This month try new products such as the Spicy Ghost Pepper Donut, the Spider Donut and "Boo it Yourself" Donut Decorating Kits.
Locations in  – Oconomowoc, New Berlin, Menomonee Falls, West Allis, Milwaukee, Waukesha, Hartford, Hales Corners, Fort Atkinson
---
Baskin Robbins – For dessert, on Wednesday, October 31st all scoops are $1.70 plus tax. Try an at-home DIY kit – the Monster, Mermaid or Unicorn!
1417 N Wauwatosa Ave.
Wauwatosa, WI 53213
---
Goddess and the Baker – Trick or Treat Yourself at Goddess and the Baker on Halloween!!! On 10/26 – 10/31 enjoy $3 Pumpkin Apple Butter Lattes and $3 Pumpkin Cream Cold Brew.
The Corners of Brookfield
20111 West Bluemound Road, Brookfield, WI
---
Papa John's – Get Get 25% off regular menu price orders through 10/31. Online Only! Valid at participating locations. Must use promo code 25OFF at Checkout. There is also a Jack-o-latern Pizza that will be available for purchase.
Oconomowoc
Waukesha
New Berlin
---
At participating locations (and LCFF reader Jessica B. shared that Lake Country locations have it), grab your family a jack-o-lantern pizza, which includes a FREE pizza cutter, Rocky's glasses and Halloween balloon! Starts at $13.99.
1075 Summit Avenue
Oconomowoc, WI 53066
2798 Heritage Drive
Delafield, WI 53018
2010 W. Silvernail Rd
Pewaukee, WI 53072
15455 W. Howard Avenue
New Berlin, WI 53151
---
Know of any other Halloween-specific Kids Eat Free or Cheap Deals? Let us know in the comments and we will update the post!
---
Because Halloween falls on a Saturday, please check our
Kids Eat Free Guide for the Saturday specials:
George Webb (Oconomowoc) – 645 E Wisconsin Ave, Oconomowoc ~ From 4:00 pm until 8:00 pm, buy one adult menu entree and one child can eat free from the kids menu (12 and under). Each additional child is only $1.59.
IHOP: Various locations. Kids 12 and under eat free (from kids menu) every day from 4-8 pm with the purchase of an adult entree. Kids drinks are not included.
Happy Halloween from all of us at
Lake Country Family Fun!!