After weeks and weeks of patiently waiting, spring is officially here! Well, at least according to the calendar. The temperatures are still likely to be a bit of a rollercoaster for us, but there is light at the end of the tunnel! Spring is all about new beginnings, new life and a positive outlook.
Because we built our home, we started from scratch with no lawn or landscaping and the past 2 years we've been there have always felt a little incomplete. I am so happy that we had our landscaping put in last fall and will (hopefully) get to see all of the new plants and flowers grow and flourish. I'm most excited to have a healthy lawn where we can have picnics and enjoy exploring with Dane. I can tell already we will have a hard time getting him to come inside on nice days – he loves to stand at the windows and point at all of the leaves blowing around and any birds or wildlife he sees. It's so sweet!
I mentioned in a previous post that I'm expanding our low-key patio herb garden to grow more veggies and see what I can produce. There are so many things to consider when planting a garden – from timing, location, sun exposure and so much more; it's a bit overwhelming. My goal in my garden series is to break down and document my adventure as a gardening newbie! I think it'll be so fun to grow our own food and teach Dane how important it is to be indigenous and put in hard work for big rewards.
My mom's parents had a HUGE vegetable garden (I'm talking acres) with everything imaginable. I have some very fond childhood memories of visiting them in Michigan and helping them harvest the fresh vegetables and picking all the berries right from the plants. If I have half the green thumb that my grandparents did, this garden project should be a success!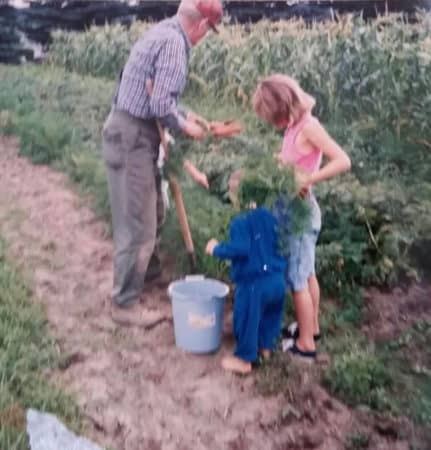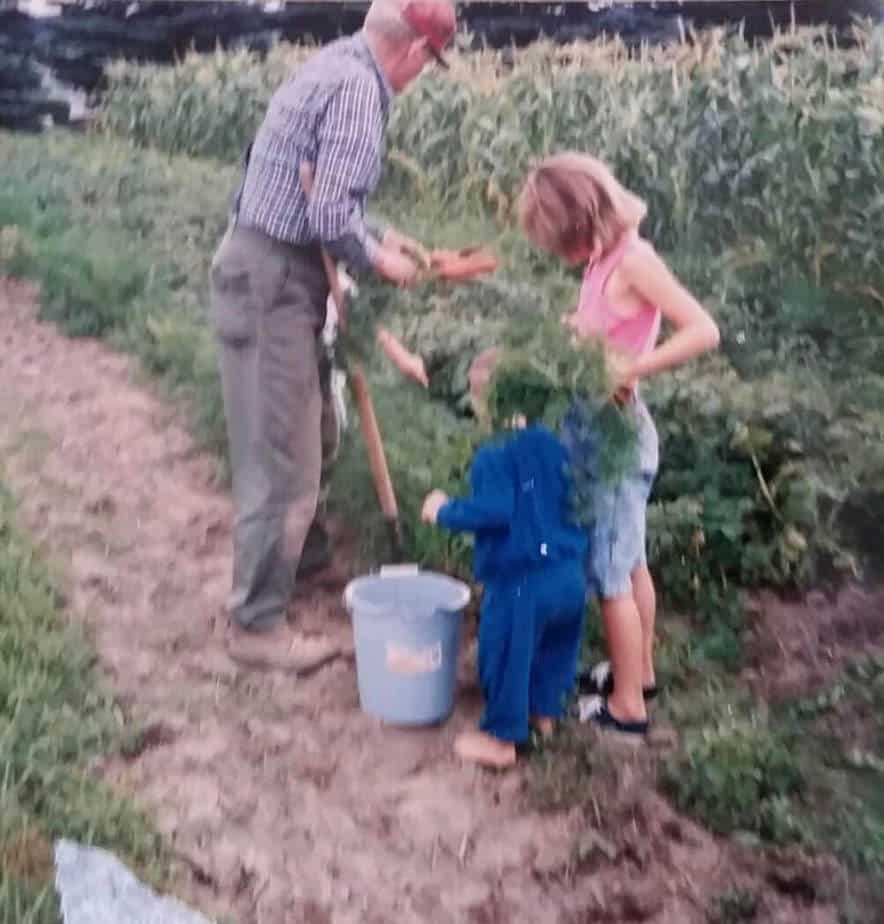 First things first, I need to set out my strategy so I'm listing out some of the most important things to consider when starting your own garden.
Location, Location, Location
Our house sits atop a hill – not a big hill but everything slopes down except for the far corner of our lawn. I'm trying to set myself up for success, so flat land is really ideal so soil isn't washed out and we have a little bit of control. This particular area of our lawn also gets great sun, so it's definitely our best option.
Dig Up the Ground, or a Raised Bed?
Since I'm a total newbie I've been doing a ton of research on what is best, and given my lack of experience – we've decided to go with a raised bed. Here are a few reasons:
Ability to choose the best soil for your particular plants
More efficient draining
Can be easier on backs and knees due to less bending and stooping
Easier to keep out weeds
The soil warms up earlier in a raised bed, so you can plant earlier and extend your growing season
Better ability to keep out ground-dwelling pests
Starting With Seedlings
I would love to start the garden with the tiny seeds, because I think it would be so rewarding, but let's be honest – time and experience are both huge factors. You can purchase seedlings of pretty much any vegetable or herb at a good time in their growth to transfer into your garden (weather it be pots or a raised bed like us).
Map Out Your Vegetables
While having a raised bed helps to contain the size of the garden, it means you have to be precise in placing your seedlings. For example, some plants need a lot more room to grow than others, and planting too close together could cause issues. I plan to divide my garden by square feet and plotting where each plant will go – this is a whole post in-itself!
Timing is Everything
As we know, winter can last forever in Wisconsin, so figuring out timing is a little bit tricky. It's important to wait until after the last hard frost of the year (which unfortunately can be super hard to predict). From most of my research, I think I'll aim to plant in late April, just to be sure! We also have to consider that early gardens need a lot of attention – so planting right before our trip to Mexico is probably a bad idea.
Lastly – What Should We Plant?
I think we're going to go for variety with our first time. Plenty of herbs: parsley, basil, cilantro, and dill to name a few. As for veggies – so far the list includes zucchini, tomatoes, beans, peppers, jalapenos and spinach. I'll share our final list when I plot out the garden in the coming weeks!
So there you have it, the beginning of my gardening adventure. Next up on the list – figuring out how to build our raised bed, plotting the garden and getting started! I welcome tips and tricks that anyone may have. Have a great week!
-Martha
Instagram: @marthaherdy
Chapter 2: My Raised Garden Bed Project: Construction
Chapter 3: My Raised Garden Bed Project: What's Growing?!
Chapter 4: My Raised Garden Bed Project: 4 Tips for Day of Planting