School has started up again. Cue the sports, meetings, events and general life commitments, whether in person or virtually. With the hustle and bustle of life it can be hard to make a family meal come together during the week.  If you are looking for a way to have a quick and easy home cooked meal without the fuss or having to hit the drive through, look no further!  Turns out there are several local places that take the meal time prep and stress out the equation for you!  Check out our list below where you can pick up a meal hot and ready or one that just needs to be heated up in our list of 9 easy weeknight meal options.
9 Easy Weeknight Meal Options
1 - Meijer Crafted Market meals - Sussex and Waukesha
N51W24953 Lisbon Rd, Pewaukee, WI 53072 (Sussex)
801 E Sunset Dr, Waukesha, WI 53189
12 varieties of meals carefully prepared with attention to every delicious ingredient
Choose from their Everyday Classics menu ($6.99) or Culinary Selections menu ($8.99)
Meijer gifted us 3 meals to try (Homestyle Beef Meatloaf, Basil Garlic Chicken, and Chicken Enchiladas) in September 2022.

The directions were easy to follow, a few minutes in the microwave or an option for the oven.
They were delicious! Maybe they were extra delicious, because someone else did the work of crafting the meals, while I had the easy job of heating them up and eating.
The price point is right on for a meal that feels homecooked without the work.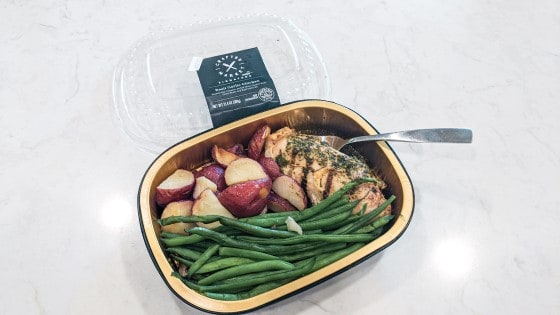 2 - Toothpicks Catering - East Troy
3268 Main Street East Troy, WI 53120
$40- $50 Feeds a family of 4
Every Wednesday 4 pm – 7 pm
Pick up your meal hot and ready to go!
Call/text (262)370-2994 or email toothpicks_catering@yahoo.com 48 hours in advance to order.

Pre-boxed ready to cook meals by Toothpicks Catering can now be found at

Eagle Public Market

(111 E. Main St. Eagle, WI)
3 - Daylee Public House - Waukesha
453 West Main Street Waukesha, WI (262)549-0508
DayLee Public House Take and Bake
Choose from a wide variety of pre-made entrees and sides that are frozen and waiting in a freezer at the front of the store!
Walk in and make your selections from what is available or place your order online.
A "small" serves 2-3 or 4-6 people

Prices range from $13.95-$17.95.

A "large" serves 4-6 or 6-8

Prices range from $24.95-$28.95.
*Serving size of small or large depend on the entrée you choose.

Options include gluten free and vegetarian also!
4 - Chef in DA House - Waukesha
Private Executive Chef Joe Piscitello offers a different daily soup option available Monday-Friday.

Check Chef in DA House Facebook page for current offerings.

New for 2021 Chef is offering Paleo, Keto or Mediterranean Diet meal plans 3-5 days a week, 3 meals a day. Plans are available by week or month.
5 - Sendik's - Multiple Locations - Coming to Oconomowoc!!
Pre-packaged fully cooked meals for a family of four!
Found in the deli section.
Price is $19.99.
Some options include:

Rotisserie Chicken
Turkey and Gravy
Roast Beef and Gravy 
Lasagna
6 - Costco - Pewaukee, Menomonee Falls, New Berlin
Pre packaged meals, heat and serve.
Some options include:

Chicken tacos (we've had these A LOT)
Enchiladas
Meatloaf
Lasagna
Salmon and more!

Found by the deli section.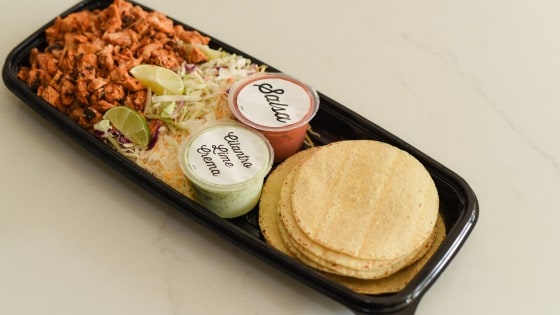 7 - The Polite Platter - Nashotah
Order online via their Website
Affordable vegetarian and vegan meals delivered right to your door! 

The Polite Platter has a rotating weekly meal schedule that uses organic products whenever possible. 

The Polite Platter is also a zero waste, eco- friendly company located right in Nashotah.

Our review:


These are delicious – the best part is that they are delivered right to your door on Sunday morning. 

We love that the menu changes every week. 
I love that they are packaged in glass pyrex dishes to reduce our consumption of plastic.
Lastly, I love that my family is getting lots of vegetables as well as a variety for my adventurous eaters. 
8 - Pick n Save/Metro Market - Multiple Locations
Each pre-boxed meal serves 2 starting at $8.50 per serving.
Boxes contain all ingredients needed for the meal.
Requires cooking/heating. 
Cook times range from 15 – 35 minutes.
9 - Kwik Trip - Multiple Locations
Kwik Trip now offers individually packaged meals complete with cooking instructions. 

There are multiple meal options to choose from, including spaghetti and meatballs, ribs, roasted turkey dinner, meatloaf and chicken alfredo, just to name a few. 

Option availability may vary from location to location.

Enter to win a $200 Kwik Trip Gift Card!
Happy Family Dinner Time!
Let us know which places you try from our list on Instagram!
@LakeCountryFamilyFun #LoveLCFF! 
Have more ideas for healthy, easy weeknight meal options? Drop your ideas below!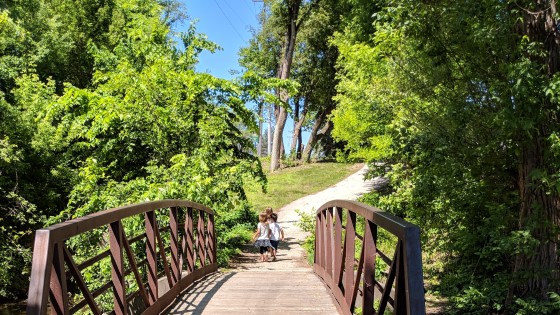 This is the go-to guide to Waukesha County and Lake Country. Start here.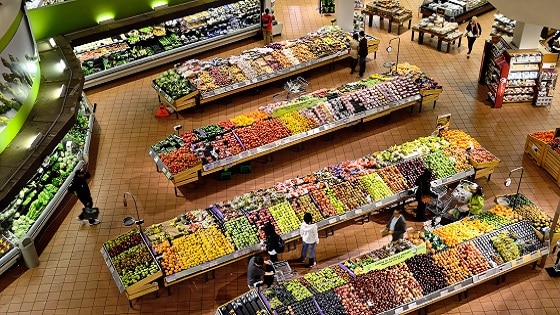 All you need to know about grocery delivery and curb side pick up in Waukesha County.