Use this guide when you are looking for the best friday night fish fry
When you say Wisconsin, many things come to mind, but one of them surely is Fish Fry! Did you know some areas of the country don't even know what a "Fish Fry" is? We are proud to have so many wonderful options for a Friday Fish Friday so close to home. Whether you like your fish baked or fried, or you prefer your potatoes baked, mashed or 'pancaked', we've got a great guide for you!
Our popular Fish Fry guide has connected many readers to great local Fish Fry restaurants in Waukesha County and southeastern Wisconsin! These fish fry restaurants are listed by county. And don't forget to vote for your favorite! In 2017, Stolley's Hogg Alley won the title of Best Local Fish Fry.  Joe Mamas took the title in 2018 – 2021. Ron's Cozy Corner won the title in 2022!
Voting will take place through April 7, 2023. 
We have 3  categories of voting in addition to overall best:
-Best Potato Pancakes
-Best restaurant for a kid-friendly atmosphere for fish fry
-Best carry-out fish fry
SCROLL TO THE BOTTOM OF THIS POST TO VOTE!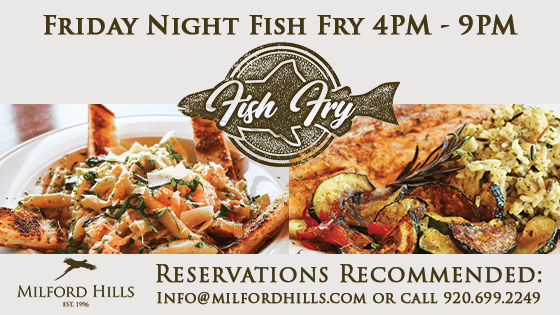 Welcome to Milford Hills.  We offer the best fish fry and biggest whiskey/bourbon selection in Jefferson County.  For our weekly fish fry, you can expect a weekly special that changes on the week, and sells out nightly!  We also have homemade potato pancakes and your favorite muddled old fashioned.  Allow our team to take great care of you and your guests. Enjoy the ambiance of rustic elegance inside our Clubhouse including our full size mounts displayed in our Dining Room.  Reservations are highly recommended through lent!  Call today to make your reservation.  (920) 699-2249 X1.
Our guide would not be possible, without the sponsorship of awesome local businesses. Please thank the following:
THANK You to our pREMIERE FISH FRY GUIDE SPONSOR:
Milford Hills
ALSO THANK OUR FISH FRY GUIDE TITLE SPONSORS:
Golden Mast
5 O'Clock Club
Bass Bay Brewhouse
Crawfish Junction
Milford Hills
Ron's Cozy Corner
Stolley's Hogg Alley
Stoll's Olde 109
THANK YOU TO OUR other SPONSORS:
Machine Shed
Thunderbay Grille


Find over 50+ Fish Fry Locations Near Waukesha and Lake Country
Jefferson County
Waukesha County
Washington County
Milwaukee County
Jefferson County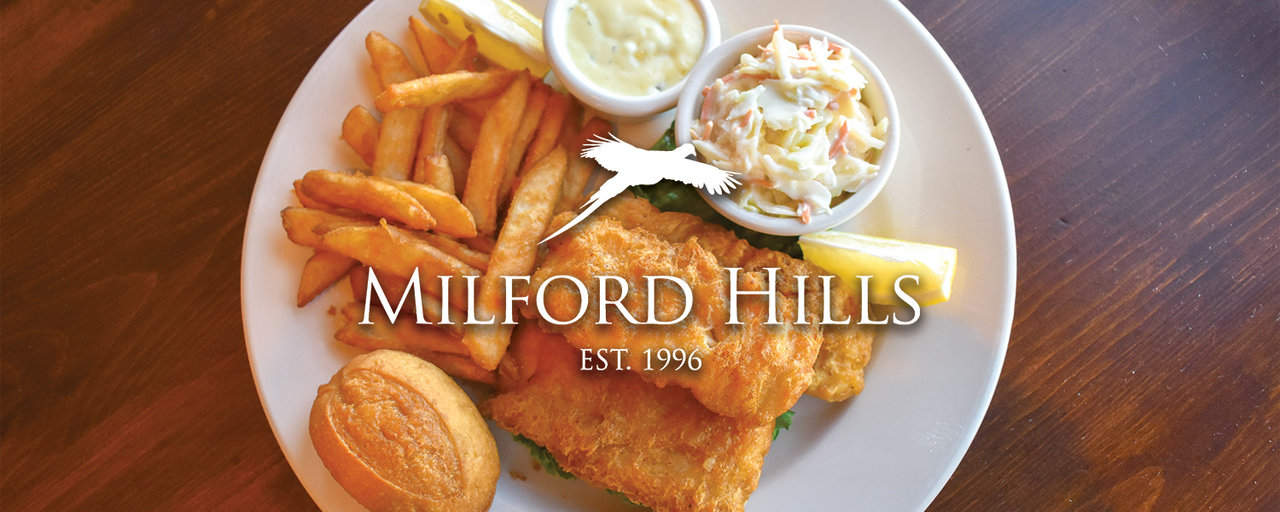 Milford Hills Hunt Club
W5670 French Rd
Johnson Creek, Wisconsin
(920) 699-2249
Milford Hills is the PREMIERE sponsor of the Lake Country Family Fun Fish Fry Guide for 2023! 
"Wonderful hospitality and excellent fish fry options. Be sure to make a reservation! If you have the chance, order their weekly featured plate as it is always delicious and different every week."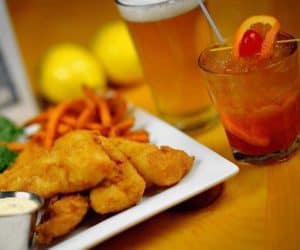 W6376 County Road A
Johnson Creek (Milford), 53038
920-648-3550  
Crawfish Junction is a TITLE sponsor of the Lake Country Family Fun Fish Fry Guide for 2023! 
"Awesome & Amazing Food!! Alligator 🐊bites were fantastic!!! Can't wait to taste the Fish 🐠Fry on Fridays!! 🍤, Scallops, Cod, and so much more!!"
N866 County Road R
Watertown, WI 53098
920-925-3000
stollsolde109.com
*Technically Dodge County, but close to the Jefferson County border 😉
Sister restaurant to Stollley's Hogg Alley
Stoll's Olde 109 is a TITLE sponsor of the Lake Country Family Fun Fish Fry Guide for 2023! 
Fantastic fish fry with great drinks & fast service. We loved everything about this place!
CRAWFISH JUNCTION
W6376 Cty Hwy A
Johnson Creek (Milford)
See their ad above!
DONNY'S GIRL
N8240 CR-E
Watertown, Wisconsin
ELIAS IN WATERTOWN
200 N 2nd St
Watertown, WI 53094
IXONIA PUB
Marietta Ave
Ixonia, WI 53036
LOPPYS HIAWATHA INN IXONIA
W1311 Marietta Ave
Ixonia, Wisconsin
MILFORD HILLS – PREMIERE SPONSOR
W5670 French Rd
Johnson Creek, Wisconsin
See their ad above!
NITE CAP INN
227 S 3rd St
Palmyra, WI 53156
POUR MAN'S PUB & GRILL SULLIVAN
150 Main St
Sullivan, WI 53178
STOLL'S OLDE 109
N866 County Road R
Watertown, Wisconsin
See their Ad above!
SULLIVAN SALOON
165 Main Street
Sullivan, WI 53183
THE FIRESIDE
1131 Janesville Avenue,
Fort Atkinson, WI
TROUT HOUSE AT RUSHING WATERS
N301 Co Rd H,
Palmyra, WI 53156
WINGIN' IT BAR AND GRILL
W3326 Hwy 18
Helenville, WI 53137
Waukesha County
Washington County
Milwaukee County
2023 VOting To take place right here from 2/21 through 4/7/2023.
Duplicate entries will be deleted.
Voting in 2023 has ended.