5 Easy Swaps to Make for a Healthier Home
It feels like all around us we see companies, influencers on Instagram and even locally, people are making a push for over all healthier options. This includes food, household products, locally made and sourced clothing and jewelry… the list goes on and on. Up until recently, I usually entertained the ideas, sometimes trying them out, but for the most part just went on with my daily habits, because sometimes as they say, old habits are hard to break.
That is, until I was diagnosed with cancer.
Through testing, I know that my particular type of cancer was not caused by genetics, and it was not caused because of family history. Up until my diagnosis, I considered myself to be a very healthy person – only ever going to the doctor for a rare case of strep throat. So the scary thing I've learned is that it was likely either caused by something in my environment or pure chance. While I won't ever know for sure why I got cancer at age 33 – out of no where, one silver lining is that it has opened my eyes to all of the options out there to give me the best fighting chance at beating it, and also keeping it and other cancers from coming back.
Note: all of the opinions in this article are my own. I'm learning as I go so this is in no way a perfect list, just one that works for my family. 🙂
1. Swap out toxic household cleaners
This one has been one of the easiest swaps we've made. If you can smell, its pretty easy to agree that some of the harsh chemicals used to clean our homes must be just that, harsh. Recently, I started researching our best options for non-toxic versions of the same cleaners and it turns out there are a ton of options popping up all over the place. The best part? You can find them online, easily accessible in stores like Target and Wal-Mart and even more grocery stores. It may seem like an investment up front to replace all of your cleaning products, so
if you need to – go slowly! Replace one at a time to keep that budget in check. Better yet? Try making your own!
Pro tip: Give essential oils a try. I am biased here because I use oils in daily life and have for a few years now, but just recently started using them for cleaning. I won't go too far into it, but I've very easily made completely non-toxic all purpose cleaner, window and mirror cleaner and pretty heavy duty bathroom cleaners (which all actually work by the way) and I feel SO good about the fact that they are safe for our family, and especially my son. In my opinion, it doesn't matter which oils you go with – but just make sure that they are 100% pure and you do your research.
2. Stop using "throw away items" like plastic bottles/straws
This one is pretty easy to do – reusable water bottles are everywhere, and at every price point. I received a Yeti for Christmas and I know they're on the more expensive end – but where I go, it goes. I love that it keeps my ice water cold all day long and I'm also not hurting our planet. Additionally, we've all heard about the ban on plastic straws – it's all over the news thanks to Starbucks. I invested in some stainless steel straws I found on Amazon and LOVE them. Super easy to clean, reusable and again, good for our planet!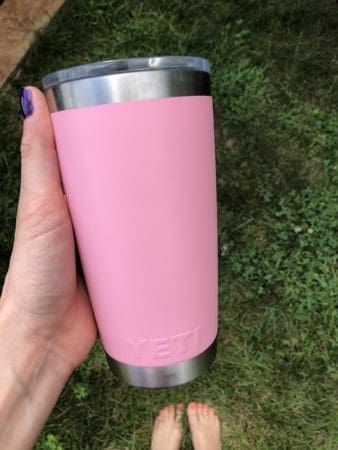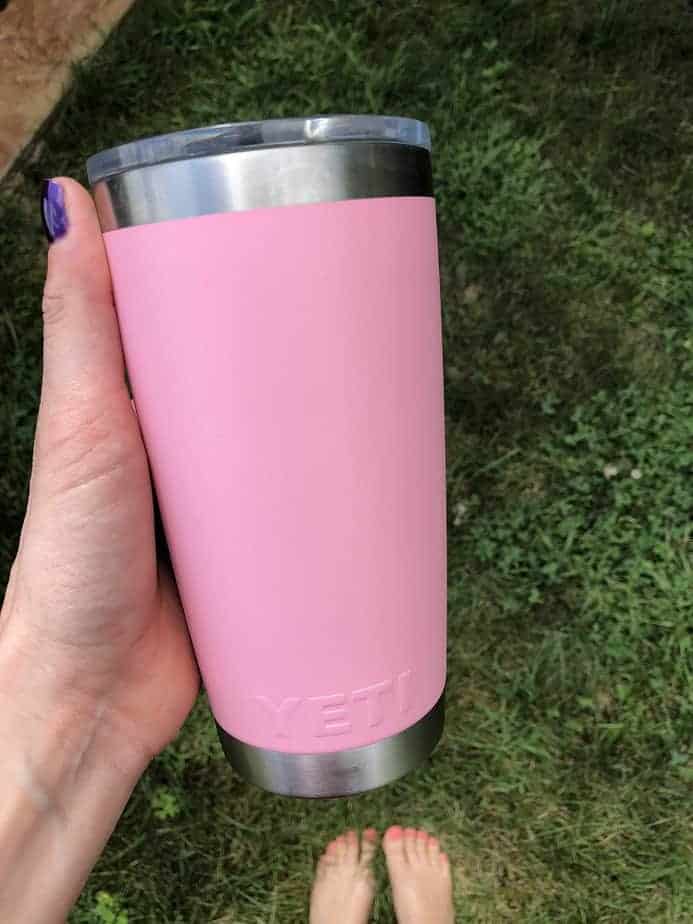 3. Try going meatless (at least sometimes)
One thing that I have researched SO MUCH after diagnosis is diet. My dietician recommends a plant-based diet for me, as a very great way to help prevent my cancer from coming back, or any new cancers from showing up. According to the International Agency for Research on Cancer, processed meat has been classified as a carcinogen, something that causes cancer. It also classified red meat as a probable carcinogen. While these things are scary, in my 33 years I have always eaten meat and to be honest, I love it. Give me chicken wings and a good steak and I am a happy woman. BUT, eliminating meat for my health is a good choice and one that I am exploring.
Instead of swearing off all cows, chickens and pigs – try doing #meatlessmonday – it's a really fun way to try new recipes or explore other delicious meat free options. There really are a lot of cool and exciting things to eat out there that are very satisfying.
Note: Going meatless is a highly personal choice – and not an easy one. For me, it makes sense but for my husband? Probably not. Do what works for you.
4. Educate yourself and read labels
This one is easy. Take a look at the back of a label – this goes for food, household products and so much more. If you can't pronounce the ingredient… take a second and think about if it's something you really want in or on your body.
Pro Tip: There are numerous apps out there that have been built specifically to grade the products in our homes. Apps I use?
Think Dirty (free)– for household products and specifically beauty products
EWG's Food Scores (free) – database created to help consumers make healthier, greener food choices. Ranks products on nutrition,
ingredients and how processed it is
Happy Cow (not free) – conveniently searches your area for restaurants that serve vegetarian or vegan fare
5. Shop Local
We are so lucky to live in an area where small shops are prevalent. Our options are endless and not only do we support our own communities when we shop small, but we have the peace of mind knowing where the products are coming from. So for me, this includes farmers markets, roadside stands, local boutiques and clothing stores, restaurants (non-chain – Hello, Sobie's!), and so much more. Check out our Shop Small Guide to get the inside scoop right here in Lake Country!
My last point to make is that it is all about taking baby steps when it comes to making changes for a healthier home. Even if you can make one swap a quarter, or try one meatless Monday a month to start – it's better than nothing. Another great resource comes from our girl, Madi – who wrote about the changes her family made in 2017 to move toward a goal of zero waste – read that here: My Top 10 Zero Waste Switches of 2017.