Sobie's Restaurant is officially open in Downtown Oconomowoc. I had the privilege to sit down with Lydia Sobol this evening and discuss this new eatery. If you are not aware, Sobie's Restaurant is a new "farm-to-table" restaurant located at 123 E. Wisconsin Ave, directly across the street from Vino Etc…and sharing a wall with Great Harvest Bread Co. In fact, there is a barn door that separates the two businesses. The bartender described Sobie's as "approachable fine dining". I would have to agree. The bartender was very approachable, and we had some laughs while discussing her bar-tending history and their uniforms at Sobie's. You'll find the waitstaff wearing denim jeans and black t-shirts, all with fun, different sayings on the back. You'll also enjoy discovering unique decorative finds of the restaurant, such as the natural cork wall behind the bar and a bulldog bottle opener. (Let us know if you find it!) The restaurant itself definitely has an approachable, comfortable atmosphere with Jazz music playing lightly in the background and ambient lighting.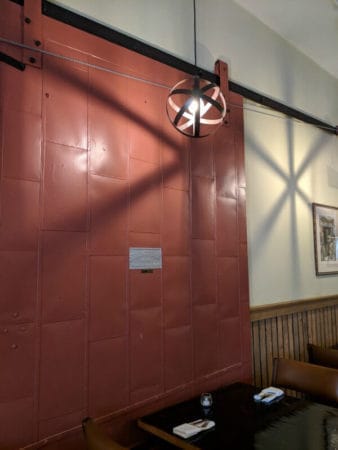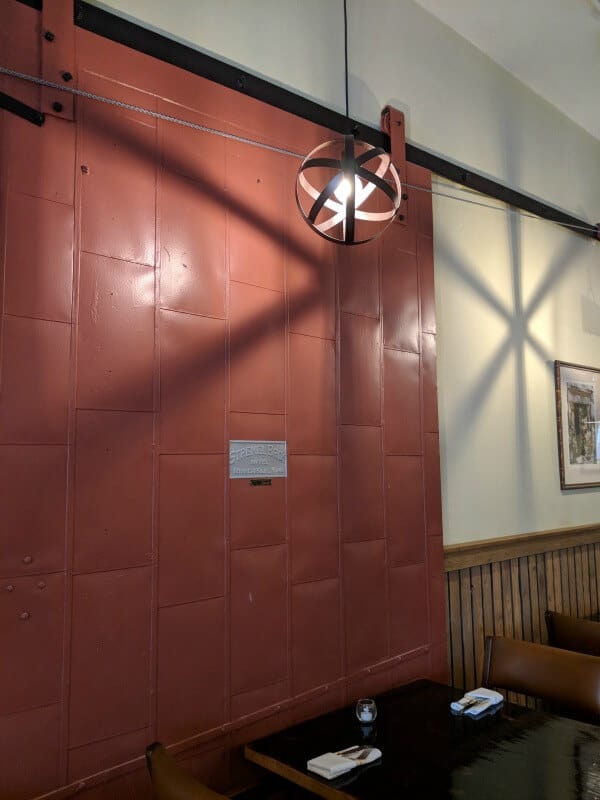 In speaking with Lydia, her passion for their menu and staying true to their simple, made from scratch meals was evident. She discussed how everything is made from scratch in the kitchen – the noodles, the salad dressings, the seasoning blends, you name it! Their menu options look delicious, as well as the row of wine behind the natural cork wall bar.  Date night? Girls night? I think so!!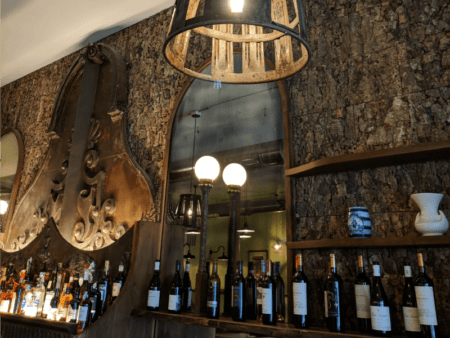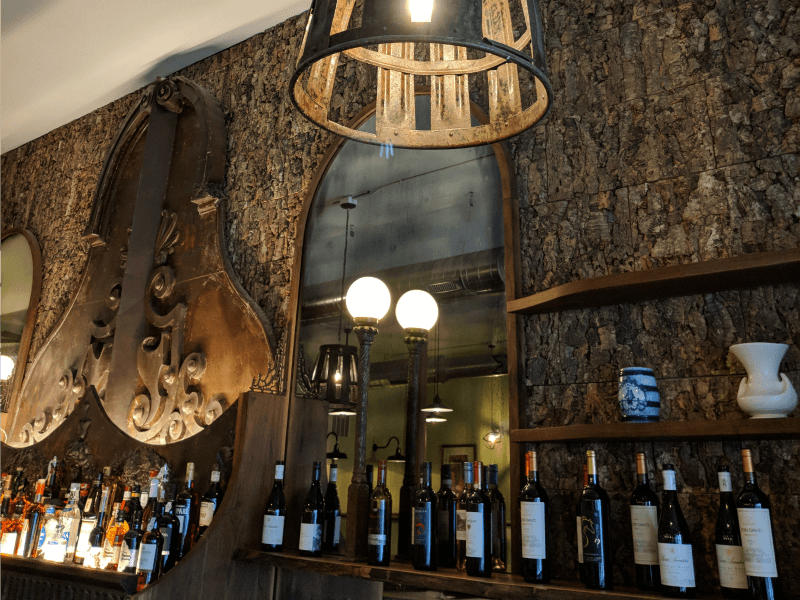 Although, I do enjoy my kid-free time, I cannot wait to bring my family here for dinner, too. I already know my children will love the beef tenderloin sandwich with a side salad, while I will probably order the pistachio salmon. Depending on his mood, my hubby could order off the Burger Bar or the Tournedos au Poivre. What would you order?
If you are debating on bringing your family here, please check out their menu here, and know that they do have a diaper changing station in the bathroom. They will have high chairs as well. You won't find the standard kids menu here, and they do not have a specific "kids menu", but if your kids like to eat a variety of foods like mine, this is a great place to enjoy fresh, local food that is great for growing bellies.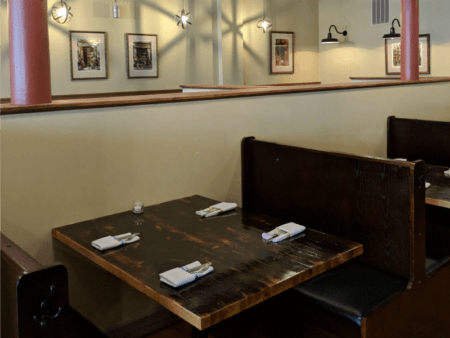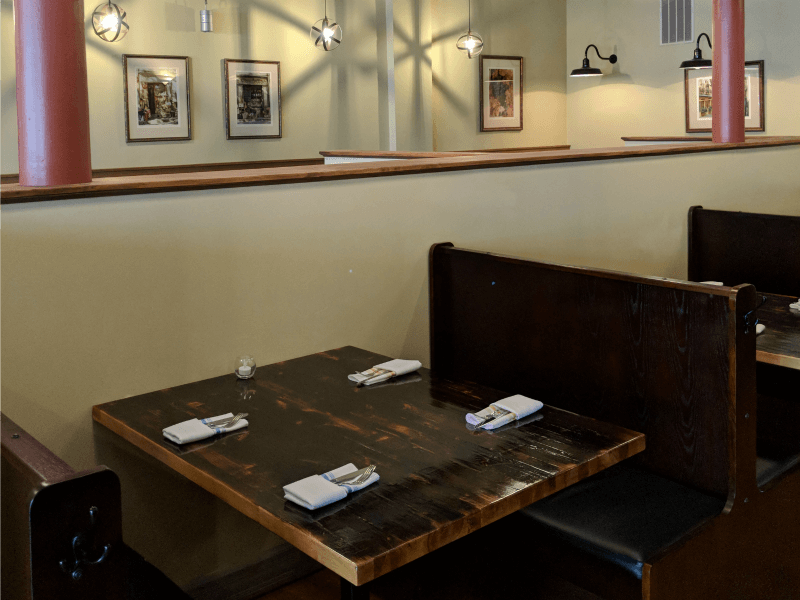 Sobie's Restaurant Hours:
Sunday: 11:00 am – 9:00 pm
Monday: 11:00 am – 9:00 pm
Tuesday: CLOSED
Wednesday: 11:00 am – 9:00 pm
Thursday: 11:00 am – 9:00 pm
Friday: 11:00 am – 10:00 pm
Saturday: 11:00 am – 10:00 pm
https://www.instagram.com/p/BhPXgWsn1ng/?taken-by=lakecountryfamilyfun