This post is sponsored by Bridges Library System.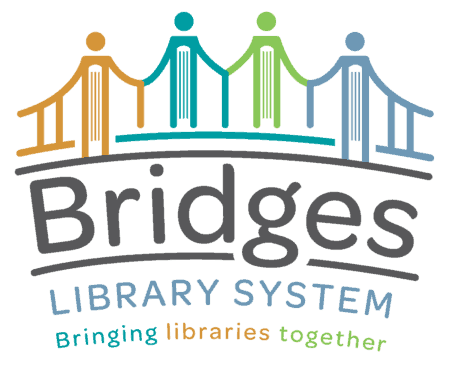 When was the last time that you went to your local library? For us, it was this week. Not surprising, because we go to the library quite often. With two little ones who love to read, it is the most economical way to read a plethora of books (which we do), not to mention that there is more often than not a fun program to attend.
Our local library transformed my children's lives early on in their life. I started taking my oldest child to storytime at the Oconomowoc Public Library before she turned one year old. It was one of her favorite activities to do. It was where we met up with our mom friends and fellow little ones. The move and groove storytime then became our favorite as she was a wiggler. Ha! Now with my second, we try to never miss storytime at a local nursing home that is held in conjunction with the Oconomowoc Public Library. Storytime, singing, finger plays, and crafts with the residents has become our routine, and it's amazing to watch how it transforms and benefits everyone in the room.
Last February, Lake Country Family Fun interviewed all the libraries in Waukesha County for Library Lovers Month. Since then, we have made the rounds and visited a number of the libraries in Waukesha County and still have more on the list to visit. All the programs that each library offers is vast. There are many, many programs for children, like story times, but there are just as many offered to adults or the aging population.
This February, the Bridges Library System, together with the 24 public libraries in Waukesha and Jefferson counties, is launching a month-long public awareness campaign called Libraries Transform to highlight how libraries transform their communities by providing access to information, opportunities for personal growth, and solutions to real problems. Just as our local library was instrumental in transforming our social habits when my children were very young and turning them into book lovers, your local library can transform your life in ways maybe you haven't thought of yet.
As open, welcoming community spaces, today's libraries are not just about what they have for people, but what they do for people. The driving force behind each library's mission is the knowledge that empowered citizens equal stronger communities. By offering citizens opportunities and equal access to information and resources, libraries contribute to a community-wide growth in education, employment, entrepreneurship, and engagement.
20 Programs to Participate in this February at
Waukesha and Jefferson County Libraries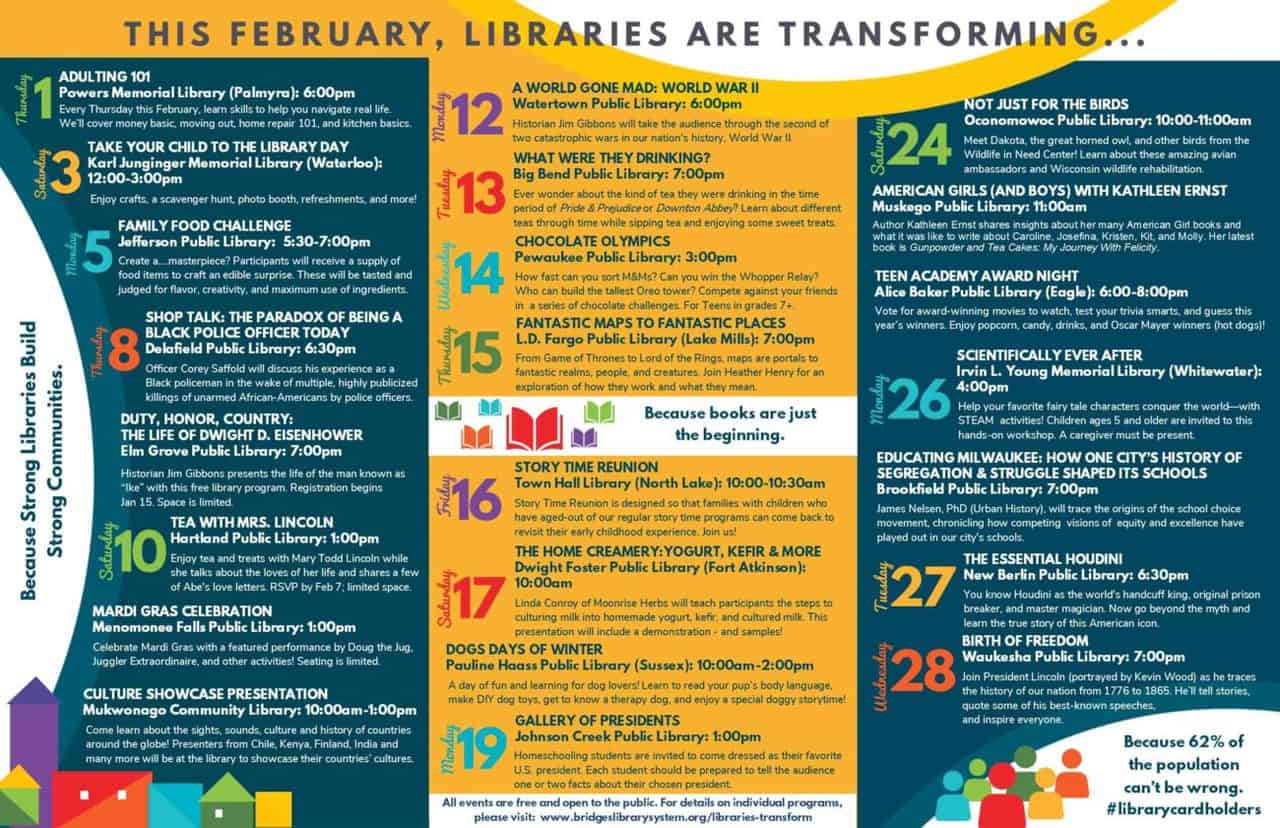 4 Ways to Participate in the Libraries Transform Campaign
Stop into your library to pick up a Libraries Transform brochure to get details on over 20 different programs the libraries are hosting this month.

Participate in the Passport Challenge to win a prize.

Interact with your library on social media using the #LibrariesTransform hashtag.

Share your own story about how the library has transformed your life here.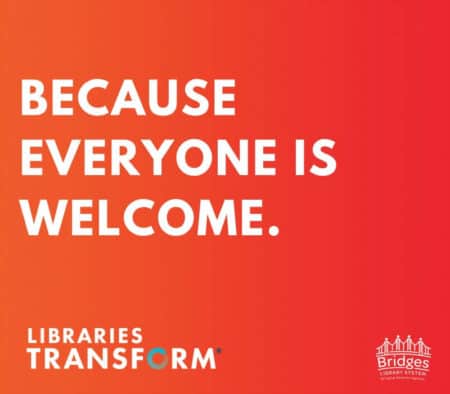 How has your local library transformed you?
Related:
Delafield Library Winter Reading Program