Did you know that February is Library Lovers Month? Well, it sure is! And it is quite obvious that Lake Country Family Fun LOVES libraries, not just in February, but all year long. I mean, have you seen our Events Calendar? It is chock-full of local library storytimes and fun family activities throughout Waukesha County. How do you show your local library love? 
Thinking back to when I had my first child, taking her to storytime at the Oconomowoc Public Library was a weekly routine that we did not dare miss! We have so many fun memories and met some of our best friends there, too. Now, with my youngest as my sidekick, we enjoy the Oconomowoc Public Library's storytime that is held at a local nursing home and assisted living center once a month.
In light of the February's theme, I have asked some of our local librarians to share their favorite library event for this month for you to mark on your calendar and enjoy. I also asked them to share a "fun fact" about themselves relating to their library or reading or a fun fact relating to their library in general. I really enjoyed speaking and writing with our area Children's Librarians. They are so passionate about the work they do with their programs and children in their communities.  
I also cannot wait to take my 3 year old sidekick around and meet more of these amazing ladies and their libraries in person. The hope of this piece is that you will grab your little or big ones and explore your local library a little bit more, or better yet, explore a few libraries in the area and experience what makes each library unique.
---

Spotlight Event: Come to Story time hour on Wednesday morning, February 15 from 10:00 am to 11:00 for Big Bend Public Library's Valentine's Party. Your children will love this fun, festive theme. Moms will be bringing snacks in and doing a craft.
Fun Fact: Big Bend Village Library's storyteller, Cheri, has been doing storytime for over 5 years. She is also an occupational therapist with a specialty in child development. Added to her resume is also that she has been selling antiques for 30 years and recently became an appraiser. Come say hi!
***
Spotlight Event: The Brookfield Public Library has their Kids for Kids concert. This concert is presented by the Wisconsin Conservatory of Music and featuring Suzuki.  Please join on Saturday, February 4, at 2:00pm!
Fun Fact: The Brookfield Public Library is redesigning their Children's board book area with a fresh new look!  The work started on January 30 – check it out this month!
***
Spotlight Event: Come to the Butler Public Library for their Valentine's party. There is a $1 donation suggested, which goes to the St. Agnes Food Pantry. There will be a chocolate fountain, treats, crafts, activities and games. It's an after hours event, so don't miss it! Mark your calendars for Friday, February 10 from 6-7:30 pm.
Fun Fact: Lisa not only works at the Butler Public Library, but she is also the "Youth Services Librarian II" or the young adult librarian at Town Hall in North Lake. Lisa also calls herself a "book addict" and "veracious reader". Stop in and say hi!   
***
Spotlight Event: Judy would like to highlight one of the Delafield Library's Kitchen Science Kids Super Events. On Thursday, February 23 at 1 pm, they will be having a "Mad Science Taste and Smell" event. They are opening this event up to 30 kids. Children must register in advance so everyone can have supplies. Mad Science from Milwaukee is coming in to do the experiment. "Learn how taste and smell help you to enjoy favorite foods and take home a booklet to color with scented markers."
Fun fact: Judy is so excited for this event and hopes you are, too! She shared a fun fact relating to this special event: "The tongue has 5 tastes – do you know what they are? Sweet, Sour, Salt, Bitter, Umami – means savory." 
***
Spotlight Event: Come see a PG rated Movie on February 27 at 3:30 pm. Snacks will be provided.  The movie is a popular children's animated movie about birds, made in 2016. Guess what it is, and then come see if you are correct!
Fun Fact: Maria shared that her favorite children's book is Charlotte's Web by E. B. White. The book was a gift from her aunt. Maria received a book every year from her aunt, but she wore that book out from all the reading. She just loved the talking animals 🙂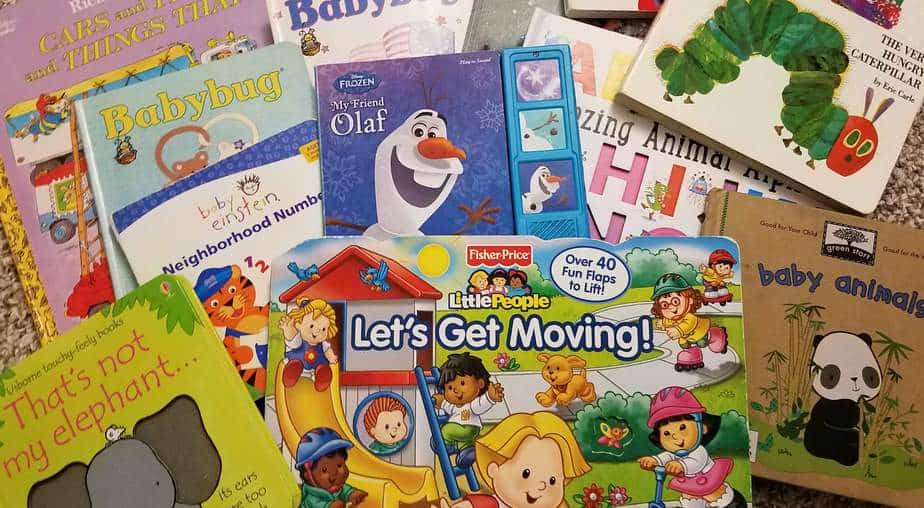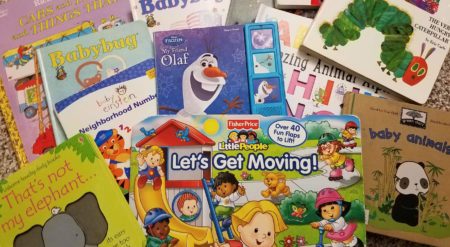 Sue Daniels,  Youth Services Librarian (birth through high school)
Elm Grove Public Library
Spotlight Event: Bring your child to Lego Club on February 16 at the Elm Grove Public Library. This is an after school activity for children in elementary school from grades Kindergarten through 5th grade. The event is from 3:30 pm – 4:30 pm, followed by a high school robotics demonstration from 4:30 pm – 6:oo pm.
Fun Fact: The Elm Grove Public Library has an aquarium with a Harry Potter Theme featured in their youth department. There is Hogwarts Castle as well as the flying car in Whomping Willow in it. If you have not yet seen this, bring your Harry Potter fans in to check it out 🙂
***
Spotlight Event: Sara would like to highlight the Hartland Public Library's Read to a Dog program. Gladys the basset hound, a certified therapy dog, visits the library twice a month (February 14 & 21) from 3:30 to 5:30. "It's a really great opportunity for children of all ages to practice reading aloud to a most cuddly audience! Parents/grandparents can call the library to register individual children or their entire family for a 15 minute reading session. And–we run the same program on the 2nd and 3rd Saturdays (February 11 & 18) with Brick, a 2 year old collie/basset hound mix. Brick visits the library from 1:00 – 2:00 pm and is available for 15 minute sessions, too."
Fun fact: Sara, a few years ago, found a school assignment from when she was in 2nd grade where she wrote that one day she would grow up to be a librarian. She had totally forgotten that she had written that, but "I guess I knew all along what I was meant to be!" Yes, you did, Sara! How cool 🙂
***
Spotlight Event: Come to an indoor drive-in movie! Families with young children are invited to come on Saturday, February 18 from 10 am to 11:30 to make their own cars. The library will be providing boxes with basic building supplies to make the cars. Afterwards, children are welcomed to watch a short film while sitting in their car. Registration is required to ensure there are enough boxes and supplies for everyone.
Fun Fact: Kris has been at the Menomonee Falls Public Library since 1975. She enjoys residing  and being an active member of a community for that long of a time to see her library families around town, such as the grocery store, and watch them grown and make their own families.  In fact, one of the children that families around town, grocery store, watched them grow. Kids in story hour of kids from back then. One of doctors had in children's storytime earlier in career.  
***
Spotlight Event: Sunset Playhouse Children's Theater is coming to the Mukwonago Public Library to do a musical theater production of "Goodnight LuLu". "Goodnight Lulu" is a book by author, Paulette Bogan. This book is out of print, so come enjoy it live! Dress your children in their pajamas and come to the Mukwonago Public Library on Thursday, February 16 at 6:30 pm. What a fun free night! 
Fun Fact: The Mukwonago Public Library is currently investigating and plans to launch a mobile makers space very soon. This will be a space for children and students to come and check out different little devices (code-a-pillar and ozobox) for kids to learn about technology. Jane is excited about the "wonder of it all". Children can even learn coding from some of the devices. This mobile makers space hopes to join th Mukwonago Public Library on Wednesday afternoons and early evenings when the children have early release days.
***
Spotlight Event: Abby had a hard time choosing just one event, but she was very excited to discuss their Family Picturebook Brunch event coming up on February 18th. They will be giving away 20 copies of the book to families that attend. The book for this month is "You will Be My Friend" by Peter Brown. Abby loves this book. At the brunch, they will do a short story time and have dancing and movement. Don't forget the brunch part; there will be donuts, orange juice, and coffee 🙂 The children will get to do a lot of extension relating activities. The age range for the event is babies to older siblings, aged 12-13 years old and their families.
During the weekday storytimes, Abby generally only sees the youngest or younger sibling(s) and one caretaker/parent, but at this event, she relayed it is so "cute and sweet to see the whole family and older school aged siblings. It's like the kid version of "take your child to work day"." Abby relayed that this event usually has a great turn out, and if families come every month, they will have 12 new picture books by the end of the year for FREE. This event is sponsored by their Friends of the Library group, who are very generous.
Fun fact: Abby shared that she has hair that changes color frequently. Right now it is pink. The children who come into the library love to see what color she will have next. Most of the children know her as "Miss Abby with the pink hair", but she has had green, blue, purple, and orange hair. When she changes her hair color, she has to make an announcement to the children at storytime that she is still "Miss Abby" even though her hair color has changed. Library storytime regulars can find her everywhere in public, as she is easily spotted 🙂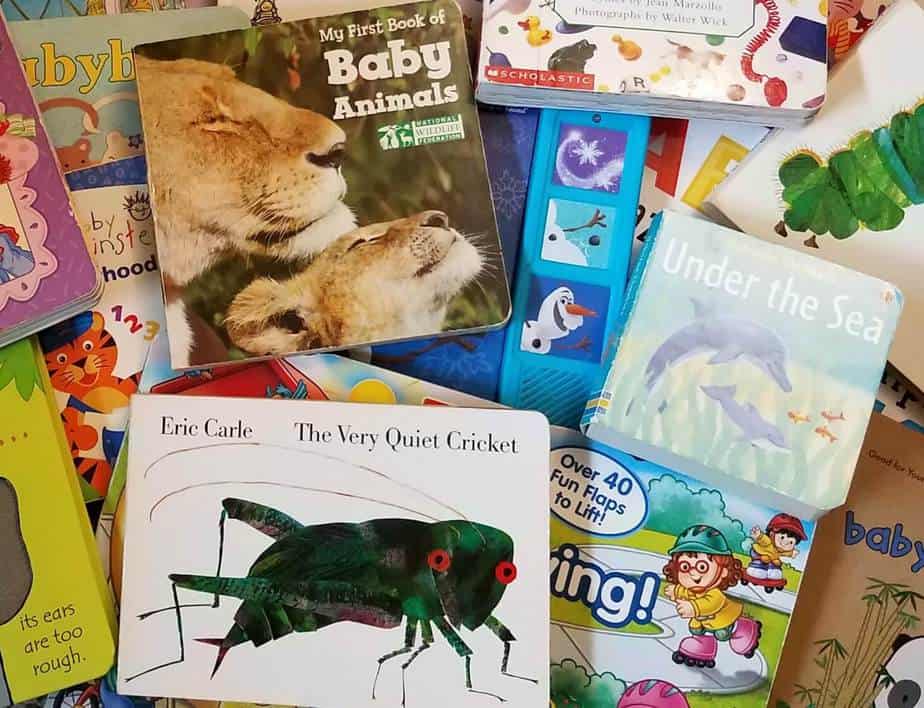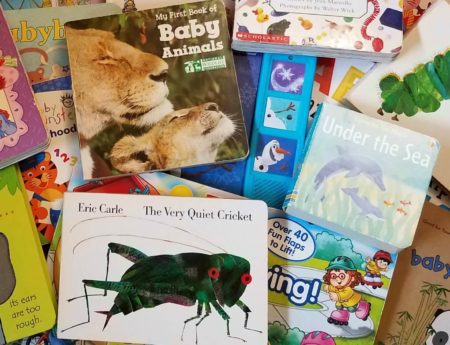 Spotlight Event: The New Berlin Public Library Youth Services Department would like to highlight their upcoming "Developing Your Child's Reading Skills" event coming up on Saturday, February 25, at 1:00 pm. This free workshop, geared for parents, is presented by the Penfield Children's Center and will discuss the importance of reading to and with your child.  Identifying and selecting age-appropriate books and tips for raising a reader will also be presented. Registration is required for this event. Children are welcome to attend with their parents; puzzles and coloring sheets will be available during the program.
Fun fact: The New Berlin Public Library participates in the 1000 Books Before Kindergarten program which encourages parents to read with their child, helping to develop important pre-reading skills that provide a solid foundation for learning success.  To date, their library has had 50 families reach that 1000 book milestone! Yay!!
***
Spotlight Event: Erin chose to spotlight the Town Hall Library's tween/teen event: Minute to Win It. Children ages 10 and up are invited to come and complete different challenges in less than a minute. This event will be held on February 15 from 3 to 4 pm in the lower level children's area.
Fun Fact: A fun fact about the Town Hall Library in North Lake is that there are two full ramps to get from the upper level to the lower level. Despite the rule about using one's "walking feet", many children enjoy these ramps a little bit too much 🙂 
***
Spotlight Event: Caitlin had a hard time choosing just 1 event to highlight, but she is most looking forward to their Mardi Gras Celebration on Saturday, February 25. "Not many people know much about Mardi Gras, so we have fun making masks (so many feathers!), learning French, and indulging in homemade crepes (yumm…). What I like best of all is collaborating with the Oconomowoc High School French Honor Club, who are a great group of teens dedicated to their community. Their creativity and enthusiasm make my job MUCH easier!"
Fun fact: Caitlin is one of the 1% of the population (not sure if it's of the United States or the world) who taught themselves how to read! And she's never stopped since.  "I think I was around 3. Apparently, my mom was reading a book to me when I took it from her and said, "I can read that," and I did! She thought maybe I just had it memorized, because we read it so many times, but she tested me on other books and I read them all. I guess I'm tailor-made for this job."  Wow, Caitlin!! So awesome 🙂
***
Spotlight Event: Jenny, too, had a difficult time picking just one event, so I picked one out of three that she discussed. For Families, the Pewaukee Public Library has "Science Saturday" on February 4th from 1:00 to 3:00. This is a drop in event, so registration is not necessary. They will be doing some fun experiments with chemistry — making slime and "silly putty." Sounds like a great time!
Fun Fact: When Jenny was a child, her mom would take her to their area library, and Jenny would sit in the car for hours and read all the books before getting out of the car.  Then, she would go in the house and let her mom know that they could go back for more books.  "That sense of joy and discovery at the library stayed with me, obviously!" So happy it did, Jenny!  
***
Spotlight Event: Valerie wanted to highlight all their great programs, but she was most excited about their "Doggy Tails" program, where children can sign up to read to a community dog, Dakota. This event occurs on the 2nd and 4th Thursdays of the month (February 9 and 23). Children must call to register a time slot.
Fun fact: The Pauline Haass Public Library is known for having a lot of interactive items and areas in their library. They have their very own fairy tale cottage that one can visit beginning in February. They change themes about three times a year. For February, they will have a new Storyland theme. There will be the fairy tale cottage, as well as 3 little beds for the 3 bears, a goldilocks doll, and more!  
***
Spotlight Event: Kerry chose to highlight Waukesha Public Library's Little Sweetheart Dance. This will be on Valentine's Day, Tuesday, February 14 from 9:30 -10:30 am. Families with children of all ages are welcome, and no registration is necessary. Come dance the morning away with your little sweetheart at this special event, and learn family-friendly dances and enjoy light refreshments.
Fun Fact: Kerry shared that there are 32 opening lines from favorite children's books that grace the walls of the Children's Department. How many can you find? Sounds like a challenge, and challenge accepted 🙂
We hope you enjoyed getting to know your local libraries and librarians a little bit more.
Happy reading and exploring!!