For the past few years, I had the idea for our family to visit all of the Waukesha County Parks in one year.  It seemed like a great "we'll do that later" goal, until we realized that we won't have many years together with two teens in the house.
So we set out to visit the 11 Waukesha County Parks on this list: Click here to find a Waukesha County Park.
We took advantage of the warm weather recently to visit Fox Brook Park at 2925 N Barker Rd, Brookfield, WI 53045.  This 223-acre park includes 178 acres of wetlands, so the accessible people part of the park is smaller than other county parks.  Don't let that fool you, because this park is a welcome oasis tucked just outside suburbia.
The park features a former gravel pit that now serves as a central lake feature where visits can enjoy swimming, scuba diving, water crafting, pet swimming, and fishing.  A paved one mile loop circles the lake.  This relatively flat trail welcomes visitors of all ages who may use strollers, bicycles, tricycles, scooters, and wheelchairs.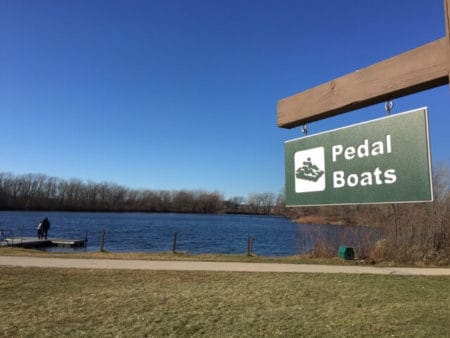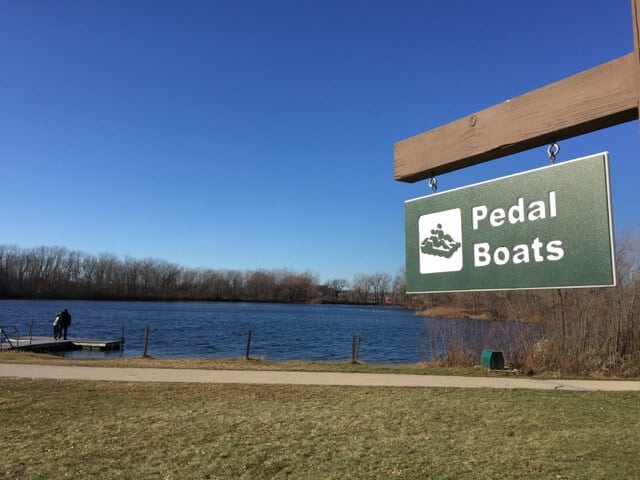 Fishing is allowed in Fox Brook Park.  Those under the age of 15 do not need a fishing license in the state of Wisconsin.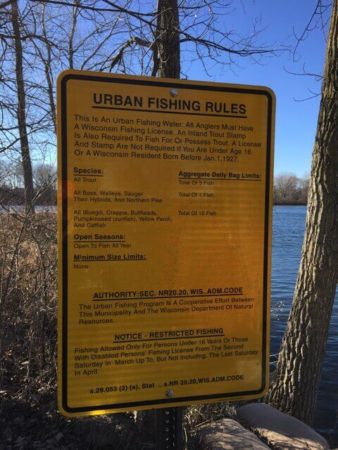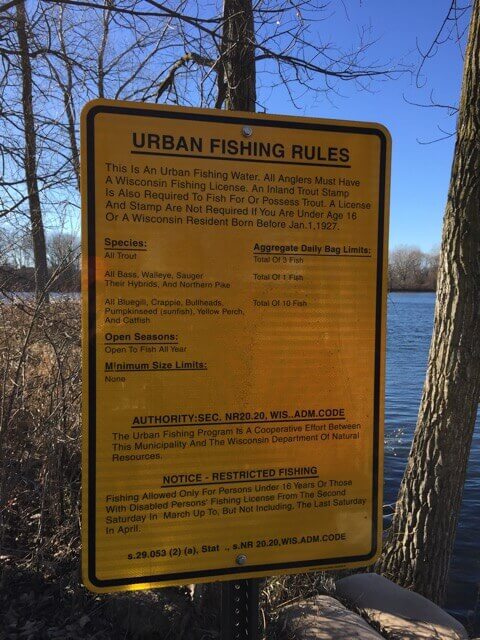 Park admission fees can be found in the Fees and Admission section of the Waukesha County Parks post here.  Annual passes are now available, and these would make fun gifts to get friends and family outdoors with all that the Waukesha County Parks have to offer.  Annual passes are available for  seniors who are 60 years+, which might be a neat gift for grandparents.
All Aboard!
On this beautiful afternoon, we saw so many others taking advantage of the warm temperatures – runners, families, bicycle riders, and walkers who were picking up trash as they circled the water.  The paved trail has side spurs that lead into a nearby neighborhood, so people were joining the loop from their homes.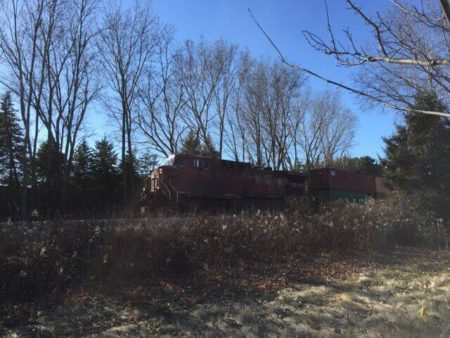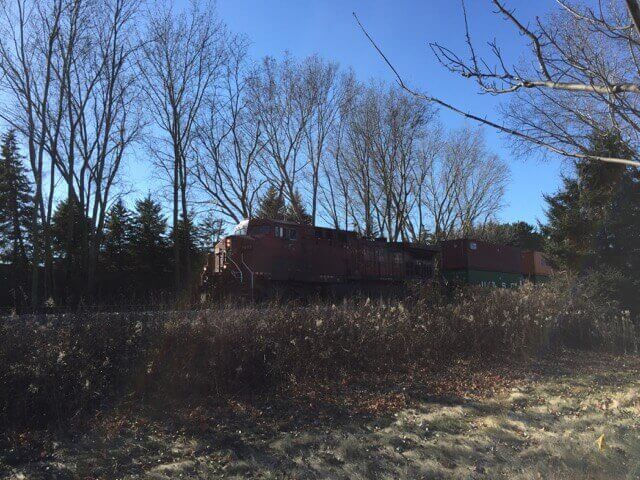 If you have a train lover, this park is a great place to watch trains passing!  To the left of the entrance is a clearing, where your train fan will have a nice sight line from a safe distance to see the engines and cars passing.  When we heard the whistle sound shortly after our arrival, we made sure to go in that direction to watch it pass.  We were sure to wave to the train and got a wave back!  At least two trains passed while we were walking the loop around the pond.
Like many other county parks, this has a picnic shelter available for rent. We liked the fireplace, which was unique feature.  This shelter is close to an open area to play and the water.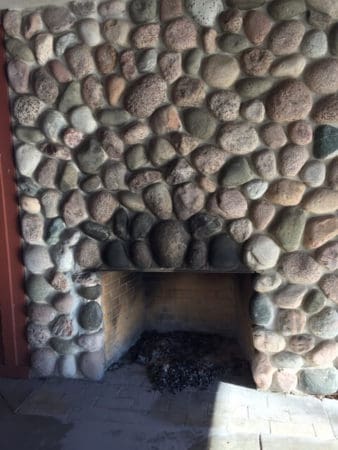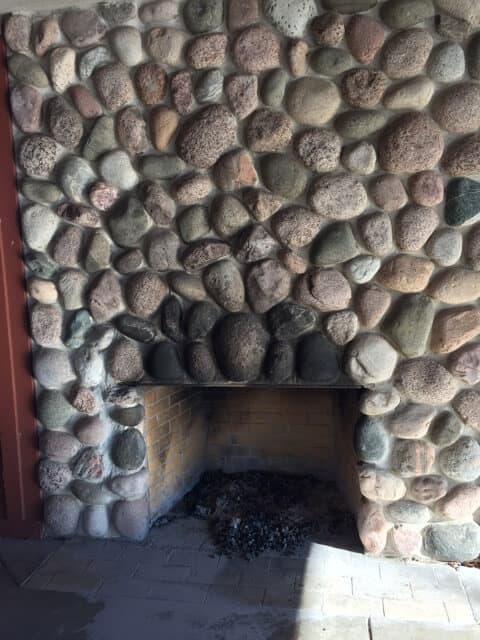 Splish Splash!
This former gravel pit is enjoyed so many different ways. Between Memorial Day and Labor Day, visitors can rent watercraft from the onsite vendor.  Swimming, fishing, non-motorized watercraft, and dog swimming are all options!
The park is a popular option during summer months because of the man-made lake.  The paved trail has 3 viewing areas where you can watch the activity on the water – whether it be people, dogs, or birds.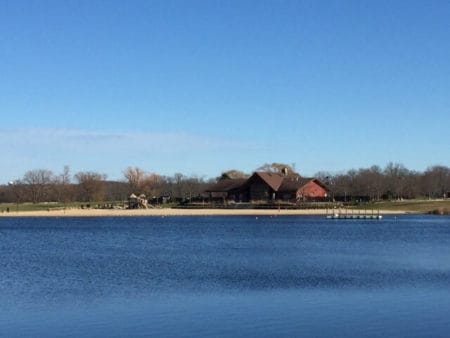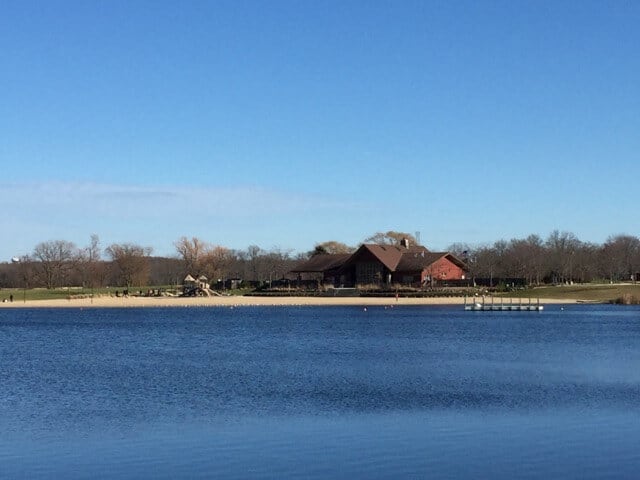 The Fox Brook Lodge is available for rent.  It sits near the shore of the lake, near the playground, watercraft rental area, volleyball courts, and train viewing area.
There Be Treasure in Them Thar Hills
Years ago, I brought the kids here briefly to find a geogache. When the kids were little, I used to tell them that we were going on a treasure hunt because you're finding hidden containers.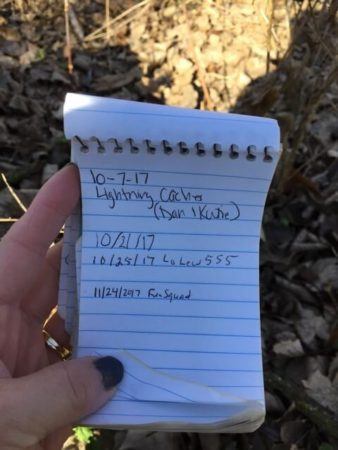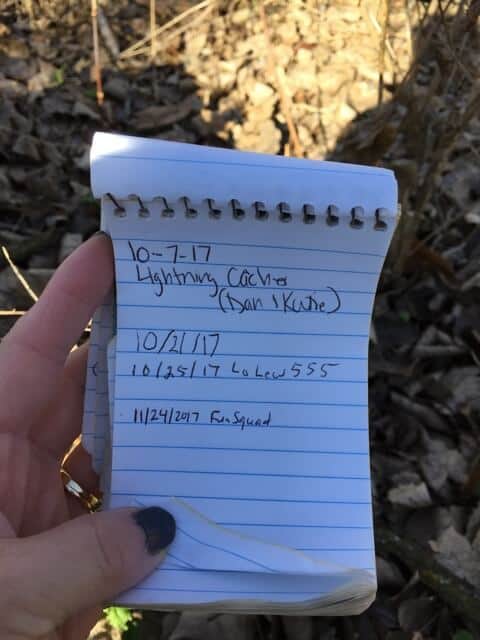 Geocaching is a great way for people to get out and explore.  Some are hidden in libraries and buildings, while others may be hidden in the woods, under rocks, or urban locations.  You can download a free app on your phone to help you locate the geocaches or enter the coordinates into a handheld GPS device.
Once the treasure is located, you often sign a log in the cache (pronounced cash), which is the hidden box.  Sometimes the cache will contain trinkets like pencils, marbles, keychains that you are welcome to take.  You can leave a treasure behind for the next finder too.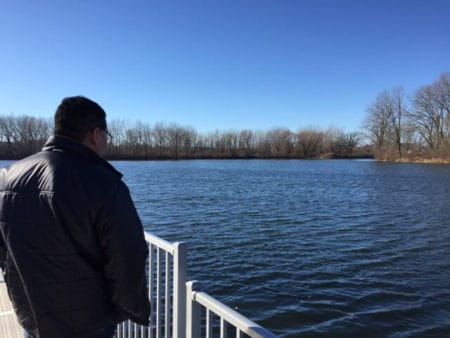 Maybe our family just needed a break from the holiday hoopla; we realized how fortunate we were to squeak out another warm day, or were surprised that this gem is relatively close, but we really enjoyed visiting this park.  My husband said this was one of his favorite county parks.  Now that we've been to 9 of the 11 on our list, I'd say he speaks from experience.
Nine Waukesha County Parks down in 2017…two to go with one month left in the year! The two remaining parks are the ice rinks.  We are getting down to the wire of meeting our family's goal of visiting all of the Waukesha County Parks this calendar year. With the ice rink schedules and holiday commitments, we have 4 days to visit the remaining two parks.
Please read about Jann's other adventures here.
Jann Fujimoto is a wife, mom to two, and speech-language pathologist.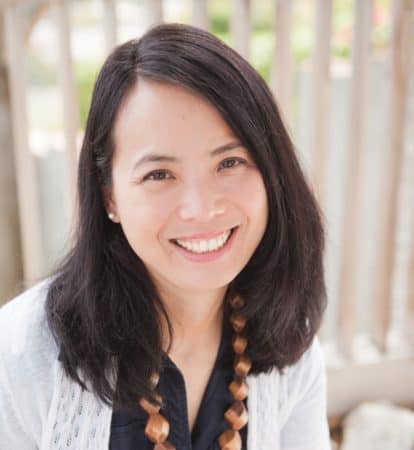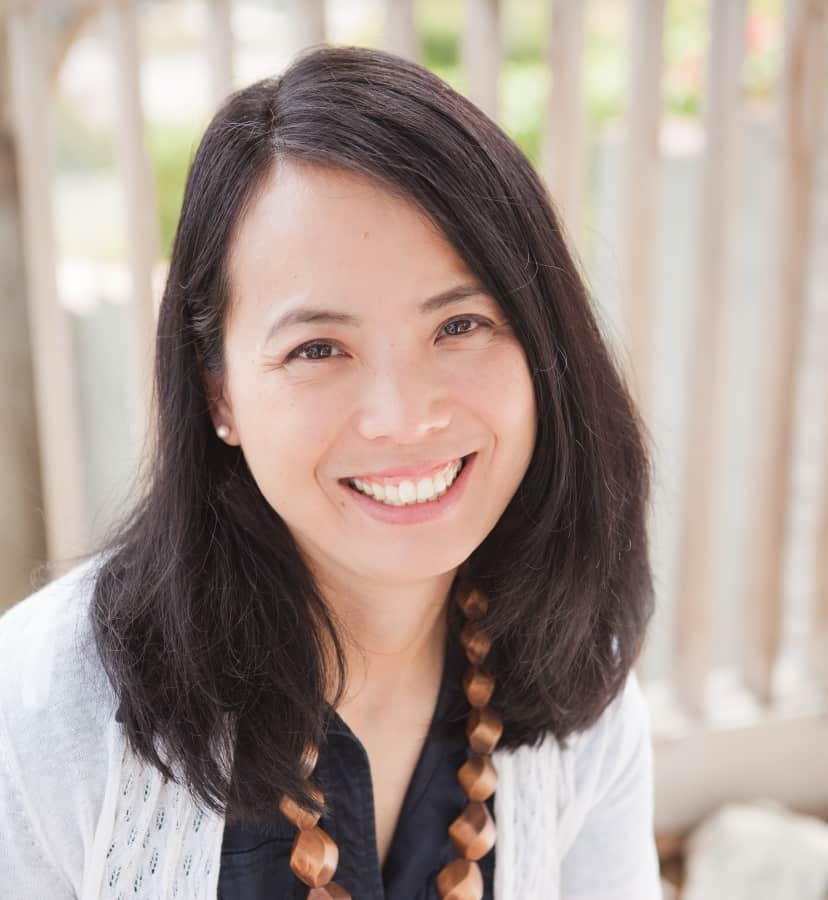 Her family has lived in Lake Country for 10 years, the longest she has ever lived in any one place.  She enjoys traveling, reading, and gardening at the Fuji Farm, which in reality is a couple of raised garden beds in the backyard.
---
https://www.instagram.com/p/BmG2z0ZA_UY/?taken-by=lakecountryfamilyfun