The Mukwonago YMCA expansion and renovations that began in the Spring have completed and we have the scoop on the new digs! These renovations have increased the YMCA's ability to host special events, offer educational programming for children, and enhance the fitness offerings. Here are some of the details:
Children's Programs
The expansion added a children's wing which created space to offer 4K and preschool programs. The 4K programs are offered in partnership with the Mukwonago School District. The children's wing has it's own entrance and security features to ensure the safety of the children in attendance. Classrooms feature smart boards which incorporate the use of technology and movement into the early childhood programs offered. The YMCA is also able to offer wraparound care for the 4K and preschool programs to ease stress on parents who are juggling busy schedules. The Mukwonago YMCA is located amongst beautiful open fields and features open play space for the children. It's not hard to imagine that this open space evokes creativity and inspiration while children run freely in the space.
Expanded Fitness Area
In addition to the children's wing, large multi-purpose rooms were added on the second floor. With these additional rooms, the YMCA can offer more classes and special events in this beautiful space. A new cycling studio was added which features Performance IQ technology. This technology can connect with your email to help track your progress. It can also connect to your heart rate monitor or project your workout on a screen in the room to compete with others.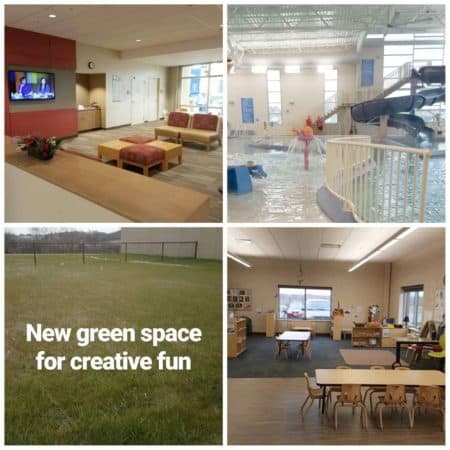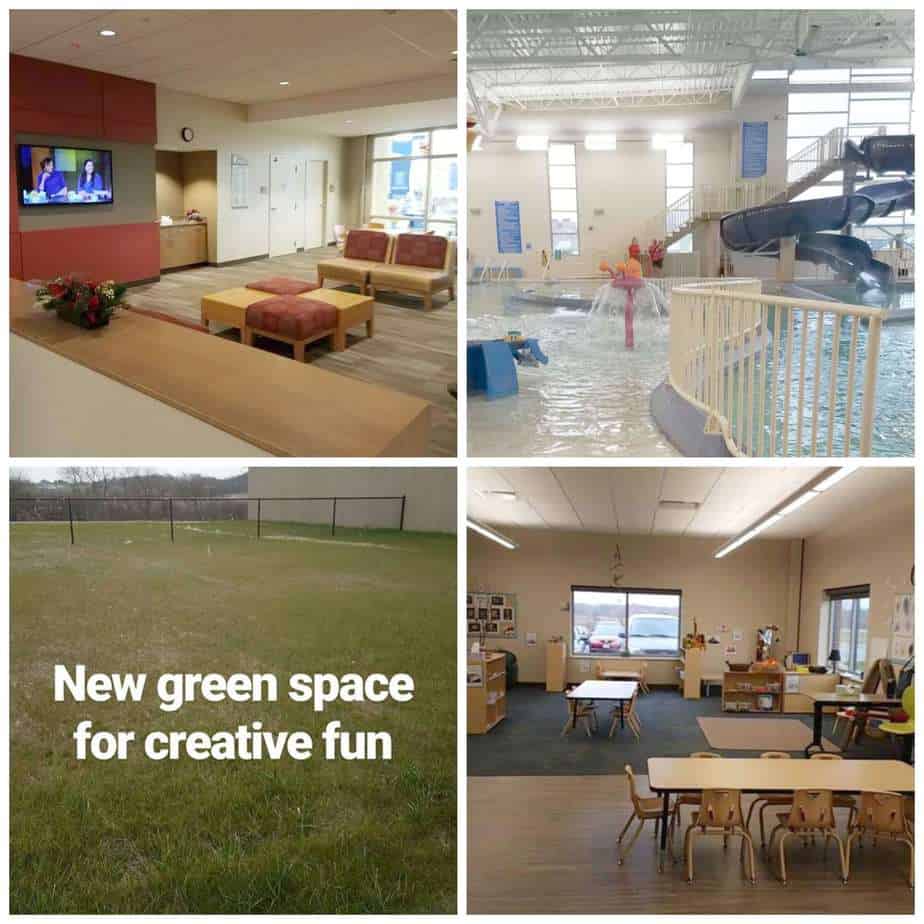 Added Bonus!
This was my first time using my membership at YMCA Pabst Farms at a different YMCA of Greater Waukesha County. The only additional step at check-in was to sign a waiver for the facility. Checking the children into drop off care was a different process than I was use to, but was easy to figure out along with the help of friendly staff. Being able to use my YMCA membership at other YMCA locations is just another great bonus to all the other wonderful benefits of being involved in the YMCA community.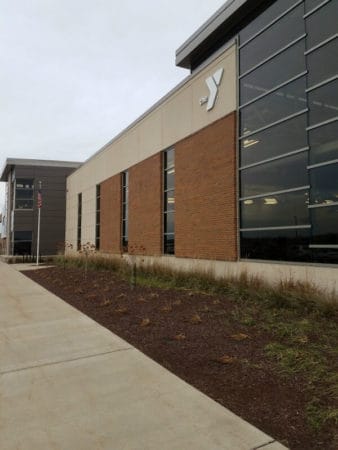 Check it Out!
It was clear by the changes that were made at the YMCA Mukwonago that they strive to support individuals and families who come to the table with a variety of different abilities, needs, and interests. Looking for quality and safe educational programs for your young child? Check out their 4K program! Feeling burnt out and looking for a way to squeeze in some self care? Drop the kids off at Child Watch and get your sweat on! Looking for a fun way to spend time together as a family? Go for a swim in the adventure pool! I would definitely encourage you to take a tour of the Mukwonago YMCA and see what it's all about.
Peace,
Madi
PS. The YMCA also offers birthday parties. Check out more information in our Birthday Party Guide.