Please welcome Megan as she gives us the scoop on the Teal Pumpkin Project for this year's 2020 Halloween season.
The Scoop on the Teal Pumpkin Project
Fall, football, campfires, apple cider, hayrides, Halloween and teal pumpkins are a few of my favorite things! Are you sitting there scratching your head? "Um, did she just say teal pumpkins? Last time I checked, pumpkins were orange lady." You did read that correctly!
A teal pumpkin has a significant meaning to children with food allergies and their parents. It means that you offer non food goodies! Why teal? Teal is the Food Allergy Awareness color and recognized by food allergy families around the world. The Teal Pumpkin Project is trademarked by FARE (Food Allergy and Research Education) Organization. FARE is a trusted organization for many food allergy families. The Teal Pumpkin Project was started to make Trick or Treat a more inclusive activity. 1 in 13 children are living with food allergies. That is 6 million children in the US alone!
Want to know how you can get your Teal Pumpkin on this Halloween?!
Awesome, here is how to get started!
First, you will need that teal pumpkin or sign for your front porch! There are several retailers that participate in The Teal Pumpkin Project. You can purchase a teal pumpkin at your local Target or Michaels stores. They are usually found by all the other Halloween goodies. I have also found teal pumpkins at Oriental Trading Company and Amazon online.
More of the DIY type? Paint any pumpkin you pick from the patch teal! All you need is teal acrylic paint, brushes and clear acrylic sealer spray. Paint your pumpkin and let it dry completely. Spray with the clear acrylic spray to protect it from the elements. Then set it on your front porch.
If a sign is more your speed, I have you covered! Visit HERE for your FREE printable sign!
This year, instead of putting your house on the map of Teal Pumpkin Project participating households, FARE is asking you to sign the Teal Pumpkin Project Pledge! In return, FARE will send you an Official Teal Pumpkin Project certificate to display in your window or door denoting that you have non-food goodies on hand.
You have your teal pumpkin or sign. Now what? One of my favorite places to pick up my non food goodies is The Dollar Store! They have many choices to fill your
goodie bowl! Some non food treats you can find there are glow sticks, stickers, temporary tattoos, pencils, erasers, bubbles, spider rings and vampire teeth. Another great place is Oriental Trading Company or the $1 section at Target.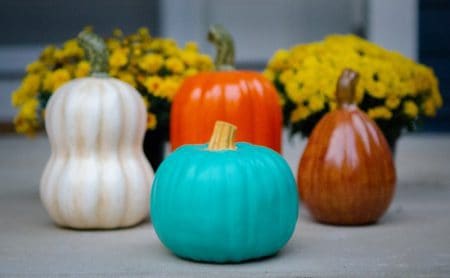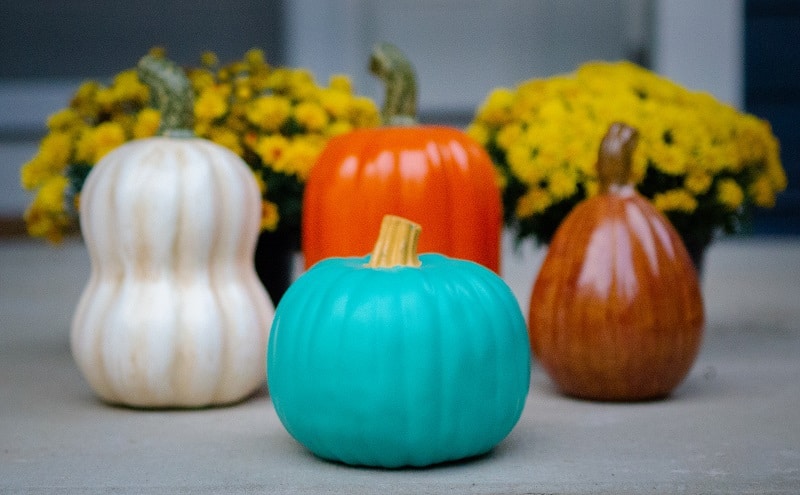 One last food allergy friendly tip, please keep your nonfood trinkets separate from any candy you may be handing out. This helps avoid any cross contamination with any food allergens.
Most of all, be prepared for those super excited little ones that are happy to participate in Trick or Treat safely! Not to mention, their ever grateful and possibly tearful parents!
For more information on The Teal Pumpkin Project please visit:
https://www.foodallergy.org/education-awareness/teal-pumpkin-project
Other Teal Pumpkin Friendly Links:
Find Teal Pumpkins Here:
Target
Michael's
Amazon
Non food goodies:
Oriental Trading 
*Locally, check out AOK Bakery:
Halloween will be different this year, and we want to do something special for the kiddos we know with food allergies. With help from Team Delly in Appleton, we received teal pumpkin buckets from FARE! We are giving them away to each child with food allergies, starting this weekend until supplies run out. Please text me at ‪(262) 951-0908‬ to arrange a time to pick up.

 

In each bucket there is a teal pumpkin to decorate, an assortment of non-food treats, an Enjoy Life chocolate, educational activities from FARE, and an Always AOK Bakery teal pumpkin sugar cookie. Within the text please state whether your child is Top 8 free (including DF/GF/soy-free/flax-free) or pea protein/sunflower free. As always, all cookies are free from PN, TN, eggs, sesame, and coconut. They will then be set aside with your child's name.

When you pick up, we will be socially distanced and wearing masks.

 

We ask that you mask up and encourage you to wear a costume if you'd like!

 

Quantities reserved in the order which messages are received.

 

Your friends and fellow food allergy warriors,

Krista Linder and Rebecca Schlei (Team Willow and Omi)
*The Pewaukee High School Food Allergy and Awareness Club is a great source of information for learning about food allergies and promotes the Teal Pumpkin Project as well. Contact the school for more information.
See Megan and her son's story here.