In July 2022, the Boerner Botanical Gardens held their grand opening of a new garden space designed specifically to delight young children and their families: Margie's Garden at Boerner Botanical Gardens. 
What is Margie's Garden?
"Margie's Garden" is a touching tribute to the life and passions of Margie Kezman who passed away after a long battle with cancer in 2019. She was a beloved local teacher and long-time gardener.
Kids will be drawn to explore the playhouses, skip through the ABC garden, cautiously cross the troll bridge, discover a new story from one of the many little libraries, and 'interact' with the bug sculptures. Because every gardener knows the joy of mud between their fingers, encourage the kids to get messy using the planting tools at the mud garden.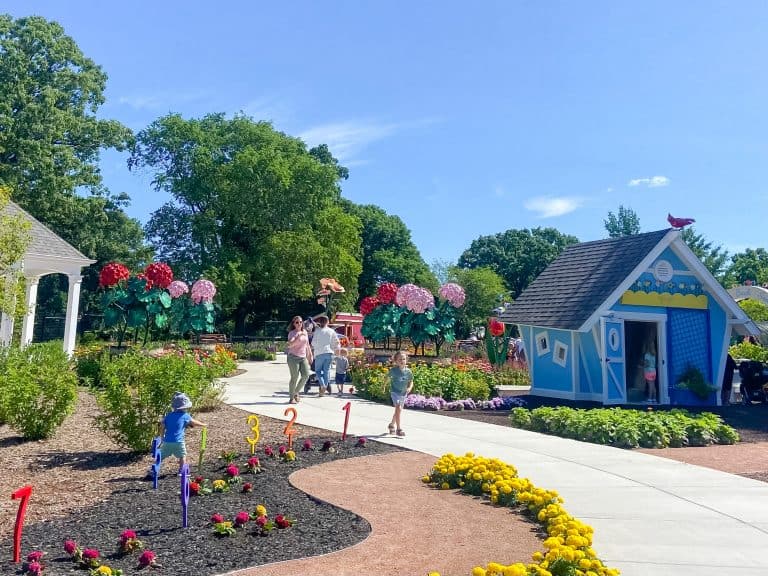 Adults will marvel over the attention to detail in crafting and maintaining this magical new space. Each of the themed gardens are thoughtfully curated. The ABC Trail, for example, includes a plant or flower that starts with each of the letters of the alphabet.
Pack a picnic and dine under the shelter surrounded by color, whimsy, and playfully happy children.
Before you leave Boerner Botanical Gardens, check out one more kid favorite located outside the fenced in area of Margie's Garden. The Koi Pond is located behind the rose gardens and has the biggest Koi this mom has ever seen. My son and I agreed the largest white one reminded us of Sisu from Raya.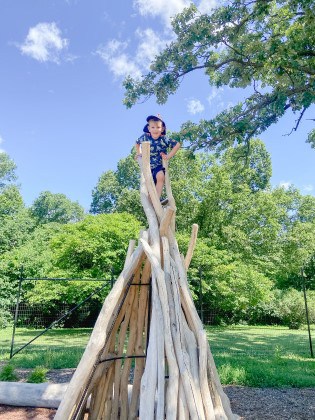 Margie's Garden is included with General Admission and follows the same opening hours with the exception of being closed at 4:30pm on Thursdays before Concerts in the Garden.
Admission Prices: Adults $8, Youth Ages 6-17 $6, Ages 5 and under are FREE
(Milwaukee County Residents save $1)
Related to Margie's Garden: