Check out what some of our biggest fans are saying:
"I appreciate the time and effort the members of Lake County Family Fun put in to bring us relevant topics. I especially love the weekend guide so I can look at all the events in one place and create a fun weekend for my family. Thank you for all the work that you do." Melody B.
"This is an amazing place to come to find excellent resources for our family!! Thank you for all your hard work and willingness to put it out to us for free!! We definitely appreciate all that you do!!!"
"Our first event we've attended was the Hartland Kids day, and it was so fun and a great outing for us! Thanks for planning it and finding sponsors so we could enjoy the event for free !"
"Erin, I just can't say enough how wonderful it is to work with you and your staff!  You are helpful, kind, and efficient.  Lake Country Family Fun is my favorite publication to work with.  Thanks for your work!"
– Rachel A. of Reformation Lutheran in Wales
"I absolutely LOVE receiving the information from this site that you work so hard on! It allows me and my family to participate in so many local events we would never be aware of if it wasn't for you! I am truly grateful! We have only lived in this area for a little over a year now. The wonderful things in Lake Country that you tell us about have truly made us feel more connected and welcomed into the community. The blessings of your hard work and efforts are very far reaching!"
– Kelly H.
"The Salvation Army of Waukesha wishes to thank "Lake Country Family Fun" for helping us advertise our recent 2016 Brass Quintet Christmas Concerts at seven locations throughout Waukesha County. They were a great success, and we appreciate ALL the people who came out to enjoy them, and, to help us by volunteering for this important but very enjoyable fundraising special event.
We've ALREADY begun to meet and plan the 2017 Christmas Concerts, and are looking for interested volunteers to serve on the Steering Committee. (Call or email Andy Smith at 262-547-7367, ext 232, or andy_smith@usc.salvationarmy.org) THANK YOU, "Lake Country Family Fun" for the great job that you're doing in helping organizations promote and advertise their many, many valuable and interesting and fun events. We'll soon be placing ads for our popular SUMMER DAY CAMPS with your site. (Information on those camps and on our Youth Ministries program is available at cheri.winchowky@usc.salvationarmy.org) . . .
Folks, use the LCFF site and its ad services with confidence. It made a difference for us, and will for you, too! You can find the Waukesha Salvation Army on Facebook, on Twitter and at our Website, http://www.usc.salvationarmy.org/waukesha"
– Andy S., Salvation Army of Waukesha County
We have used Lake Country Family Fun for ideas to plan our weekends since we moved here in April! It's been a huge help to get acquainted to the area!!
-Stefanie F 
I have been an avid follower for 4 years when we moved from Milwaukee to Oconomowoc. I LOVE this webpage and reference it often!
 – Angela F
Thank you for putting in the effort to run the site. It is my go to site!
– Jason M 
This has worked out really well for the [Delafield] market. We've had new people coming — kids and families — each week."
– Edna W. with Delafield Farmer's Market 
For 3 years, I have been following the site hard care looking for things to do. I use the calendar, and love the Halloween trick or treat guide, photos with Santa guide, and the Easter egg hunting guide.
– Jamie H 
It's a great page..for inexpensive family outings..we've been following it for quite a few years:-)
– Andrew K. 
Lake Country Family Fun is such a valuable resource!
– Jen O 
It's great to have an outlet in which to share our events. What a terrific service!
– Sara S., Hartland Public Library
We are all big fans of Lake Country Family Fun 🙂 
– Krista G., Mukwonago MOMS
"I've definitely frequented your calendar. LOVE your page & what service you provide for the community. Seriously was tickled pink when our new moms last week told us they'd found us via YOUR page!"
-Maria N., St. Charles Hartland's Friday Morning Moms Group
"So many people in our community love Lake Country Family Fun!"
-Michelle L., Prairie Hill Waldorf School
""Love your updates and website!"
-Andy M.
""I really love this page! Ya give us a lot of fun ideas with our kids, n keep us updated on our area! Thanks a bunch!"
-Jesse H.
FAN FAMILIES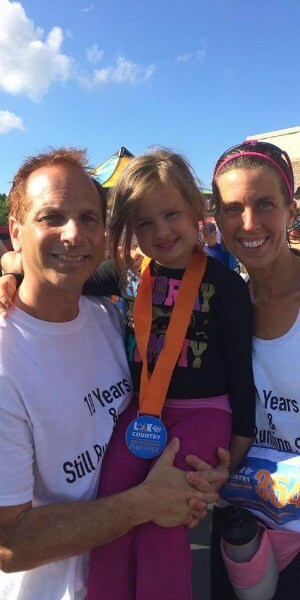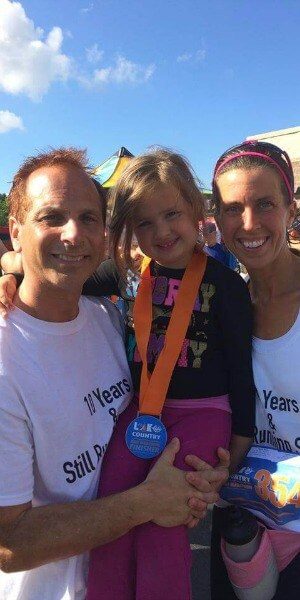 The Downing Family