This is a sponsored post. Services were exchanged for a fair and honest review.
Erin and I had the honor of spending three Wednesdays in a row in November 2021 with Lake Country Aesthetics. We had worked with them in the past, but never got to spend quality time in their office getting to know them better until this fall and we are so glad we did! Dr. Natalie Peters, DNP, ACNP-BC, started Lake Country Aesthetics in 2019 as an opportunity for her to meet the aesthetic needs of her patients.  She is a Doctorate from Marquette University and she likes to stay ahead of healthcare trends and always advocating for the safest, tried and true modalities that produce the greatest outcomes in patient care. You can learn more about her here. She is a mom to two sweet boys and they were featured in the 2021 edition of Delafield Neighbors magazine.
Erin and I both received the premium dermaplane facials with two masks and chemical peels. They were amazing. See image below of Erin getting her facial from aesthetician, Rimanya.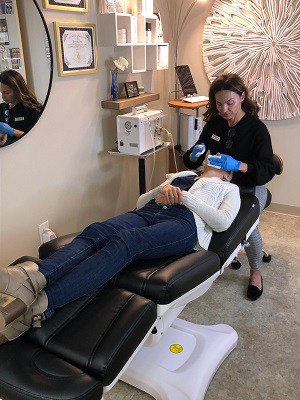 We also received customized and personalized skin care samples to use for two weeks. Dr. Natalie showed us an easy process of application that made our morning and night routines a BREEZE for us two busy moms!  
While we received our services in exchange for a review, we are honest when we say that we recommend chatting with Dr. Natalie and her amazing staff to see if their services are right for you.  What I love about Dr. Peters is that she is extremely knowledgeable and likes to solve the root cause of skin issues rather than just applying a quick fix. It's hard to find someone like her, passionate about her job and commited to quality conversations with her patients. 
Here are the 5 things Lake Country Aesthetics offers that may surprise you
They provide vitamin IV drips to boost immune function. When we were visitng their office one day, a runner patient of theirs stopped in after a long run for some IV support and hydration – too cool!
They provide general medical and urgent care services; medication management, blood tests, skin biopsies.
They offer platelet rich fibrin (PRF) in their aesthetic services. Dr. Peters is highly skilled and qualified in administering this service.
They do joint and trigger point injections. These injections treat chronic pain among other issues.
They remove moles, lesions and treat scars. As you can see from my photo below in the review section, I have a mole over my left eyebrow that Dr. Peters is going to remove – I can't wait to schedule that appointment. 
BONUS: They gladly offer ZOOM consultations!  
Can you guess their 3 most popular procedures?
The 3 most popular procedures are:
Botulinum Toxin

Dermal Fillers
PDO Threads

A list of other issues they address or servcies they perform include:
Acne
Rosacea
Hyperpigmentation
Folliculitis
Cystic Conditions – cyst removal
Dandruff
Microblading
Mineral Makeup
Eyelash and hair growth serum
Weight loss medicine
Sensitive Skin of all types
Intensive anti-aging topical blends
PDO Threads
Chemical Peels
Dermal Fillers
Botulinum Toxin
Radiofrequency Microneedling
If you want the best brows in town, you need to schedule a visit with Rimanya.  She has an awesome brow app she even uses to help you picture your own face with updated brows before you commit.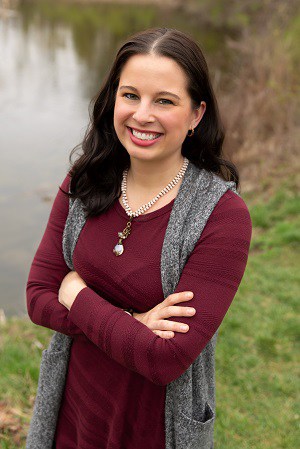 Stephanie
LCFF Team
I loved the experience at Lake Country Aesthetics. Dr. Natalie and Rimanya are super nice and easy to work with. I like that Dr. Natalie took the extra time to explain the chemistry and science behind various products. She went the extra mile and was truly passionate about what she does (and she does it well!)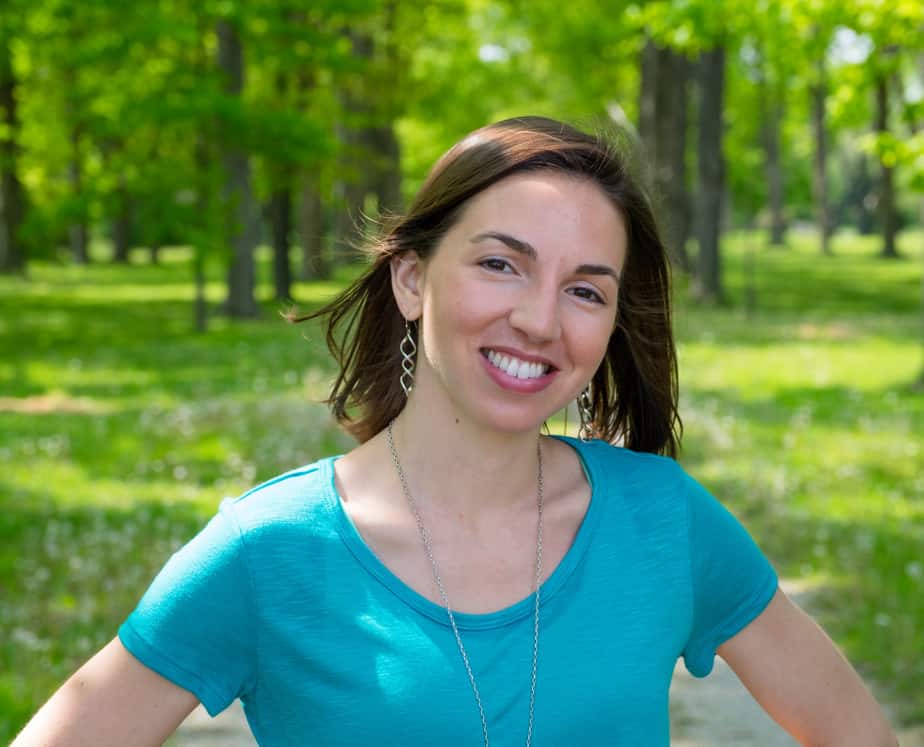 Erin
The staff is friendly and knowledgeable. They are so upbeat and positive that it is contagious. Their space is amazing - so clean and inviting. It felt like an awesome retreat while we were there. The facial felt wonderful and it was the first time I was able to relax fully in a while.
After just two weeks after our Premium facials and skin-care products only, we love the results we see.  Specifically, see how our faces are bright, tight and very even-toned. We used to have a lot of red/pink tones and that has cleared up (among other things). Check out how all the red in Stephanie's picture on the left went away in just two weeks using product. We love the products we used and totally could go for a skin-care only routine like this to keep putting our "best face" forward.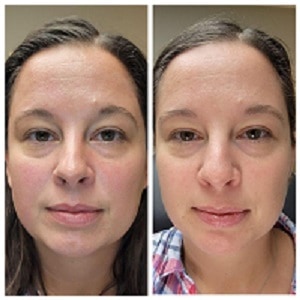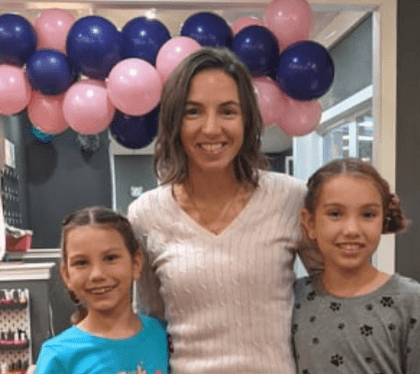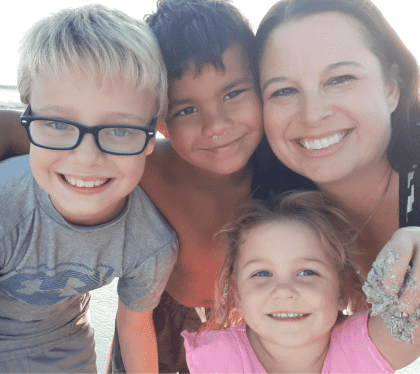 Don't just trust our photos, check out even more amazing transformations here. 
In Summary: we had a blast at LCA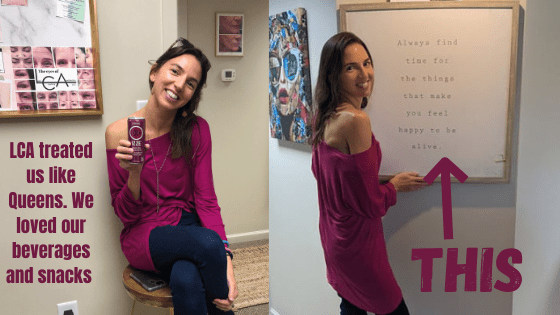 You can find them located conveniently in Hartland near Hartbrook Park and just west of Sweet Dreams in the business building. Their office is adorable and they also encourage you to stop in anytime during their business hours. Click to go to their website.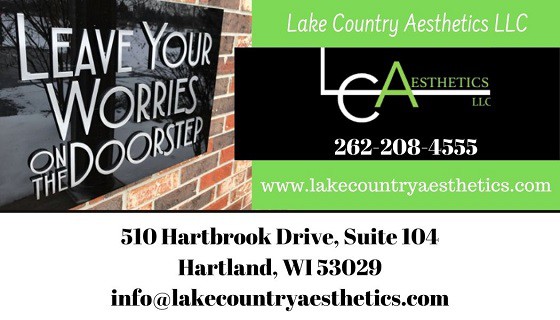 Shop small in Lake Country
Find 30+ local options here