This is a sponsored post.
Many thanks to SquareMeal for sponsoring this giveaway to provide two lucky Lake Country Family Fun readers a 5-meal package of dinners from SquareMeal. Pick-up to be coordinated at (2) convenient locations. Retail $99 per package!
Does this scenario sound familiar? 
You rush out of work to pick up the kids from school. You drop one off at baseball and race to drop the other at gymnastics. After gathering both kids up, you head back to school for teacher conferences. Finally, you start to head home for dinner, homework, bath-time. Now, you have 2-options: already exhausted, you try to scavenge up enough food to throw together a decent meal or head to the closest fast food drive thru. Decision Made – $24 bucks later and unsatisfied with your cold and salty french fries, you are on your way home. …..Rinse and Repeat.
Welcome to SquareMeal
"We are a Milwaukee-based meal prep service offering busy families an honest, healthy, and cost effective solution to family meal time."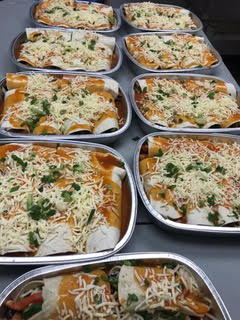 What kind of meals do I get? 
You get healthy, made from-scratch meals. The menu changes weekly from chicken pot pie, to lasagna, to Parmesan chicken, to honey-soy pork stir-fry. Menu options are endless.  SquareMeal does all the grocery shopping, cutting of vegetables, seasoning of protein and assembling. Then, they pack it for your freezer. You thaw the night before and put it in your crock pot, oven or grill to cook.
**SquareMeal is not a take and re-heat type of service. You are not re-heating "left-overs". The meals have not been cooked, so they taste and feel fresh.
How many servings do I receive? 
Each of the entrees are designed to feed a family of (4) – 2 adults and 2 kids, often with a little left for lunch the next day.
How many meals do I receive?
SquareMeal offers  (2) meal packages: 5 meals for $99 or 10 meals for $189. Remember, the menu changes weekly.
They offer 3 different "Aisles": SquareMeal offers pick up at (2) convenient locations or delivery for a small fee
Everyday Favorites

Paleo/Gluten-friendly, Dairy & Nut-Free

Vegetarian
SquareMeal offers pick up at (2) convenient locations:
Hue Restaurant Wauwatosa
Hue Restaurant Bay View.
Delivery can be arranged for a small fee.
How can I place an order?
Check out the current menus and place your order on their website.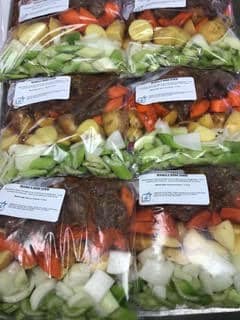 About Cat – the Woman behind SquareMeal 
"As a first time mom and business owner, I realized that eating out became too expensive, grocery shopping too time consuming and then there was the whole meal prep process. Most days, I was either missing ingredients or didn't have the energy to cook. We are pleased to offer this service to your families. What a great gift for older adults with limited mobility, new parents, or just a little something for the school volunteer with unyielding energy. We would love to free up a few nights of your week to spend time with your family over a nourishing meal. I know life can get busy and sometimes overwhelming. Let us take some of the stress from your plates with SquareMeal. We are a minority-women owned business, based in Wauwatosa & Milwaukee."
Giveaway Time:
Win a 5-meal package of dinners from SquareMeal!!
Two lucky Lake Country Family Fun readers will each receive a 5 meal package of dinners from SquareMeal. Pick-up to be coordinated at (2) convenient locations. Retail is $99 per package.
Be sure to find SquareMeal on Facebook and Like their Page! @GoSquareMeal
You will find menus, ordering information and reviews of the entrees.
To Enter:
Simply enter your name and valid email address in the form below. *We will contact the winner via the email submitted. Please also be sure to comment on this Facebook post.
Only one entry per person. Duplicate entries will be deleted. Giveaway ends Sunday, March 11, 2018 at 11:59 pm (CST).
This giveaway is now closed. 
Congratulations to Amanda T. and Jennifer A.!!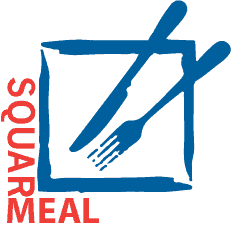 Other: Entrants must be 18 years or older at the time of entering the giveaway. Entrants must be located in the U.S. The winner will be selected at random and notified via the email that was submitted. Winner must respond within 48 hours to claim their prize, or another winner will be chosen. Only one entry person. Duplicates will be deleted.
Disclosure: Many thanks to SquareMeal for providing the free meals for this giveaway. Pick-up of the meals will be coordinated between SquareMeal and the winner(s) at two convenient locations.
See disclosure and privacy policy here.  The winner may be congratulated on Facebook (with the official prize notification going through email). For giveaways that are announced or promoted on Facebook, please note that these promotions are in no way sponsored, endorsed or administered by, or associated with, Facebook.