Snips and Giggles is a full-service kids salon in the Lake Country area! They have fun chairs for little kids to get their haircut, TV's to keep them entertained, and a whole lot of love and patience. From Baby's First Haircuts to teens growing into their own style, kids of all ages and adults alike will love the attention and designated salon areas designed just for them. 
Beyond haircuts, they offer ear piercings, mini-manicures, updos, braids, and lots of sparkles! They also have a variety of packages and party options to choose from! Spoil your little one with our "Diva for a Day Package" or "Performers Dream Package". 
The "Diva for a Day Package" includes a haircut or updo, sparkles, wash out color streaks, a mini-mani, and make-your-own product. The "Performers Dream Package" includes an updo or style, sparkles, wash out color streaks, and a mini-mani! 
We love buying gifts from Snips and Giggles and love their new Nectar brand. See our review on Instagram
HERE
. 
Don't forget to follow their socials so you don't miss out on any of the fun! 
They are located in the heart of Downtown Oconomowoc at
183 E Wisconsin Ave. Suite Q, Oconomowoc, WI 53066
Appointments preferred!
Contact us today: 262-569-SNIP (7647)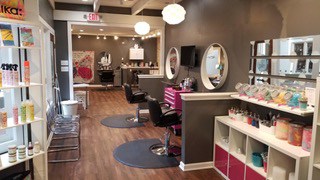 WIN FREE HAIRCUT FOR A YEAR!!!!
Prize Details & Exclusions:
Win FREE haircuts for a year! 1 girl & 1 boy will be chosen as our winners! The winner will be announced February 4th! This offer can only be used for one child within your family. Not redeemable for other products or services. Expires within 1 year. Can use as often as needed. Value about $150 for a boy and $100 for a girl. Includes tax, but not gratuity.
To Enter:
Enter your name and valid email address in the form below. *We will contact the winner via the email submitted. Only one entry per person. Duplicate entries will be deleted. Giveaway ends February 3rd at 11:59 pm (CST). Be sure to follow Snips & Giggles FB or IG page to be fully entered.
Remember to comment with your kids' favorite emoji on Facebook
The contest has ended. Congrats to Donna W. (girl) and Amanda C. (boy).