Want to know a surprising fact about me? I grew up in Green Bay (a mere 45 minutes from Door County) and had never been there until a few years ago. I can't believe it took me that long to get there! Since my first trip, we've been up as a family every year since, plus, my husband and I have also made the trip kids-free for our anniversary. It's seriously awesome for both a family getaway and an adults-only escape. When we go as for family fun in Door County, we rent a cabin on VRBO or AirBnB. For our kids-free trip, we stayed at the Roots Inn and Kitchen and cannot recommend this place enough. We also went on a sunset cocktail cruise and hit up Door County Brewing Co. for some brews and cribbage. Talk about an awesome mini-vacation! We are going back next month for our anniversary and can't wait!
So, if you are looking for a summer getaway, Door County is just a few hours away from Lake Country and offers family fun, beautiful scenery, and a quaintness that make it a perfect getaway. At the beginning of summer, we asked our Instagram followers for recommendations on how to do Door County with kids and boy did they deliver! Here are the recommendations from our followers for family fun in Door County.  
---
*This post was originally written in 2018. 

---
https://www.instagram.com/p/BjnaXDPg9YY/?taken-by=lakecountryfamilyfun
Delicious Door County Ice Cream Spots
We got quite a few ice cream shop recommendations so we though it should have it's own category. You'll notice when driving around Door County that there are ice cream shops everywhere. I'm not sure you can go wrong when it comes to ice cream but here are some of our followers faves:
Offering gelato, handmade soap, cheese, farm tours, and goat yoga!
"Old-fashioned soda fountain and ice cream specialties, home-brewed draft root beer, flame broiled burgers and juke boxes playing the classics."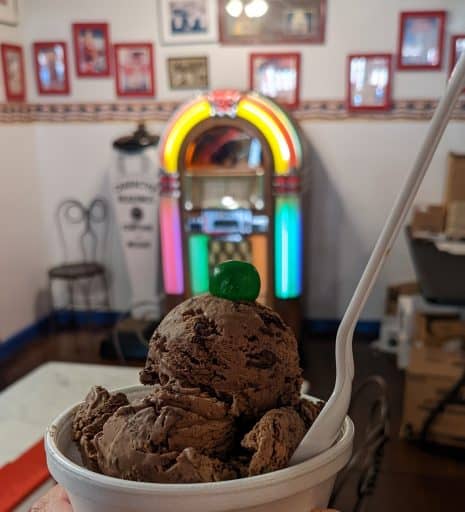 Yummy Eats
Outdoor dining and specialty Cherry Margaritas.
Followers love the Swedish pancakes and goats on the roof.
*Team Member, Martha's pick!
"Casey's uses a Southern Pride Smoker with Door County Cherry Wood and our signature dry rubs to slowly smoke our meats.  Pit cooking with Cherry Wood results in a subtle smoke flavor and a light pink or rosy cast to our Smoked Brisket, BBQ Baby Back Pork Ribs, Smoked Chicken, Pulled Pork, and Smoked Italian Sausage. On weekends we feature our Friday Night Fish Fry and Saturday Night Smoked Prime Rib."
Family friendly dining, delicious pizza, outdoor seating available, and pizza dough for the kids to play with while you wait for your food.
Upscale dining serving breakfast, lunch, dinner (and wine!)
"Since the spring of 1998, PC Junction has built a reputation as a fun, friendly, family train-theme restaurant. The counter, which is made up of old doors, is where the train delivers your food and drink"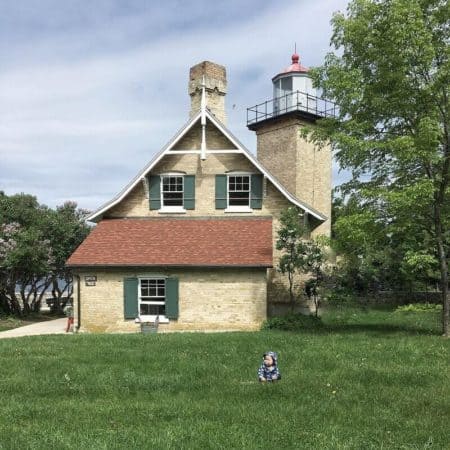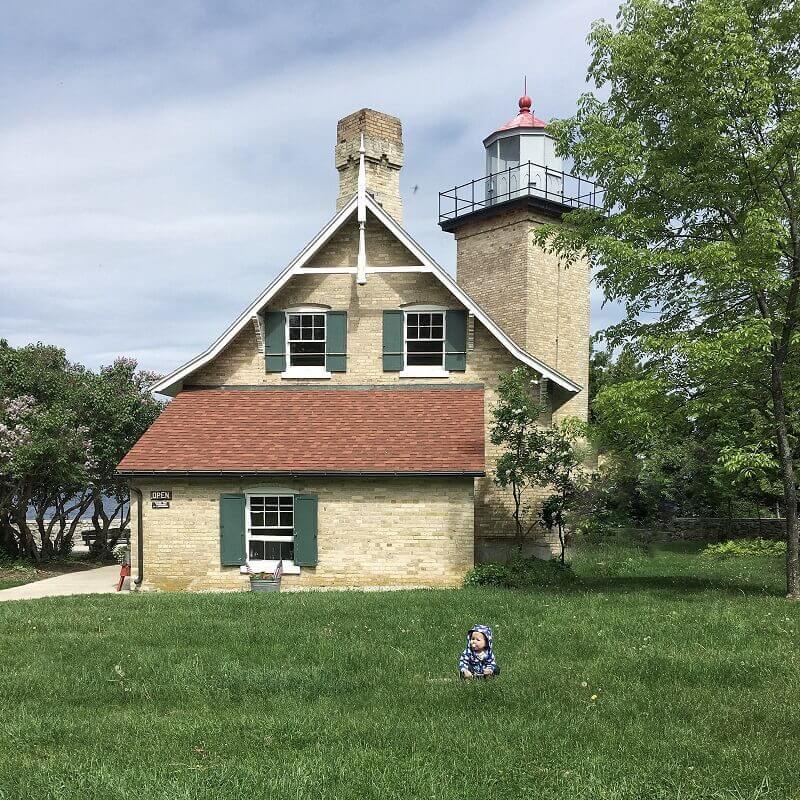 Family Activities
"Plum Loco is a private, family owned and operated, farm-animal sanctuary that offers animal interaction – as well as an elaborate & imaginative play-farm village for children. We invite you to take a few moments to explore our site and discover the many ways Plum Loco offers visitors a unique, relaxing and back-to-basic approach to nature and family fun."
"The Farm is a delight for people of all ages. As a living museum of rural America, it is a blending of cultural, historical, agricultural, ecological, recreational and educational values. Every year, The Farm virtually explodes with newborn and new-hatched creatures. Goat kids, piglets, foals, calves and lambs are born throughout the season; chicks hatch everyday in the observation incubator. Be sure to check the stork report in the lobby."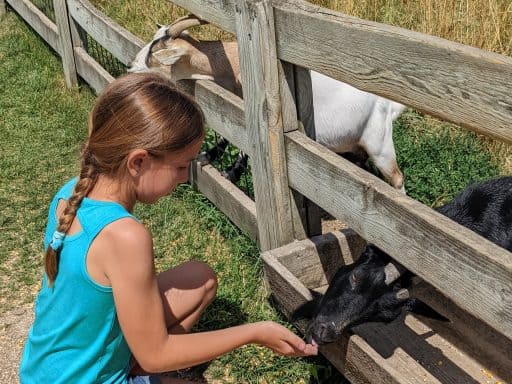 Stabbur Scandinavian Beer Garden
"Stabbur (sta bor) is the creation of Al Johnson's Swedish Restaurant, located outdoors in the green space just to the south of the restaurant. Featuring a constantly-changing roster of 20 draft beers with a focus on Wisconsin craft brews and hand-crafted specialty cocktails like the Malmo Mule, Rolf's Bloody Mary, and Stockholm Cooler.  This beer garden has multiple giant HD TV displays which makes it great to catch some sports, while the kid friendly grounds feature lawn games like Jenga, goat ring toss, and bean bags. Picnic tables dot the open green space under the trees, where you can sit back watch the sunset and the stars come out at night over Sister Bay Beach. The building itself is constructed from Norwegian logs left over from the construction of the restaurant in 1973 and creates a dramatic focal point in downtown Sister Bay.  Door County's most unique outdoor bar."
"At the tip of the Door County peninsula, you'll find Northport Pier and the Washington Island Ferry Line to Washington Island. The island is a 35-square mile, year-round home to 700 people and a destination for thousands of visitors annually. The Washington Island Ferry Line is a vital, year round transportation link, crossing Death's Door passage on the way to the island."
If you are looking to be active during your trip to Door County, Peninsula State Park is the place to go. They offer hiking, camping and beaches for some family fun outdoors.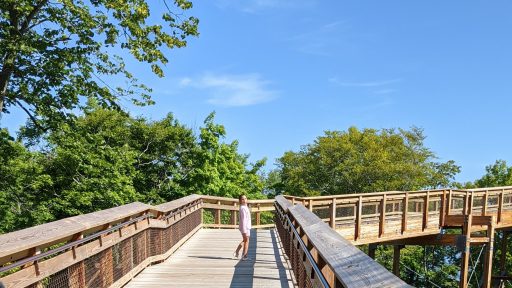 Mini golf is always a family favorite during vacation! Pirates Cove offers fun themes and courses that will leave your kids enchanted.
What Do You Think?
Anything you would add to this guide? Let us know! Tag us in your pictures on Instagram or use the hashtag #lovelcff.
Peace,
Madi
PIN IT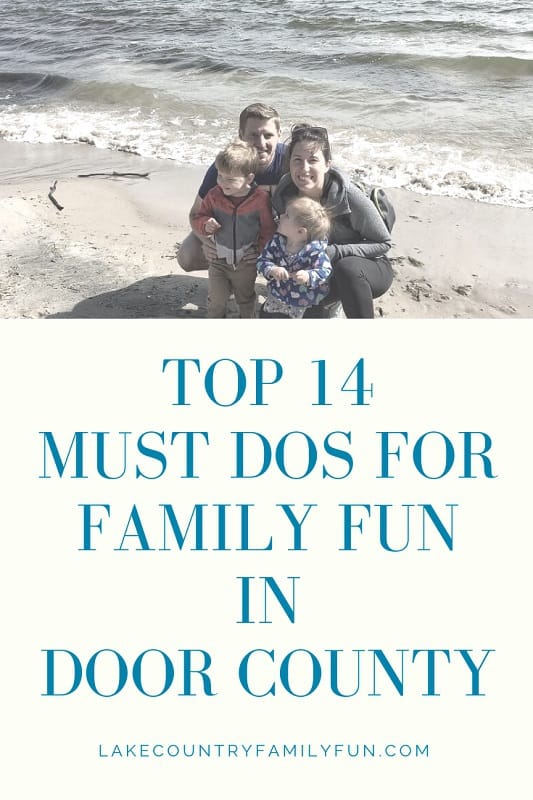 Related:
Wisconsin Road Trip Guide