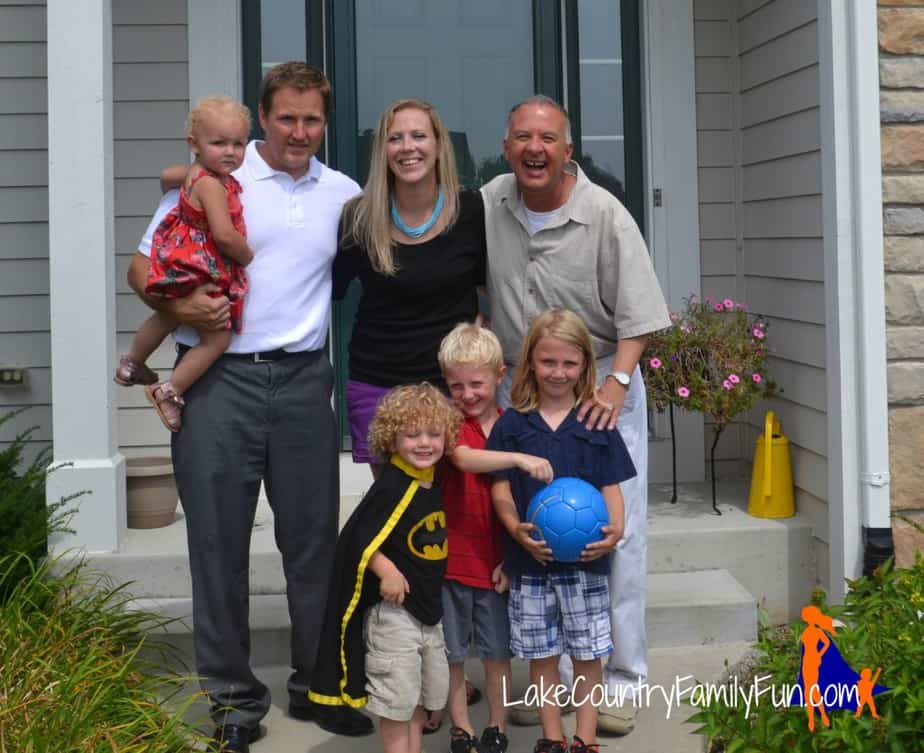 Around The Corner With John McGivern, Oconomowoc Episode (#311).  This was a joy to be a part of and two things I treasure were featured, my family (The Peterson's) and Imagination Station, a fully accessible playground that everyone can enjoy!  To see what I thought of having the crew filming at our house check out this post –>
John McGivern is coming to Oconomowoc!
I just received this in an email, it is a little more details on what will be highlighted on the Around the Corner with John McGivern Oconomowoc episode-
Historian John Gurda kicks things off by telling us all about the history of the city. And then it's off on a whirlwind tour with host John McGivern! Among the places, organizations, and people featured in the program are: the Burnt Toast Cafe, Imagination Station, residents Dirk and Terry Debbink and Melissa and Pehr Peterson (hey, that is me and my husband!!), Zion Episcopal Church, fisherman Ken Rizzo, Batman (Craig Schiefelbien) and Robin (Mike Judkins), Oakbrook Esser Studios, Oconomowoc Economic Development Director Bob Duffy, Lac La Belle, Roundy's, The Inn at Pine Terrace, Le Cheval, Maxim's Depot Restaurant, The Petite Chef, and realtor John Spheeris. Oconomowoc Mayor James Daley has the last word, describing why the city is such a great place in which to work, live, and play.