Milwaukee County Zoo Free Day
December 26, 2022 @ 9:30 am

-

2:30 pm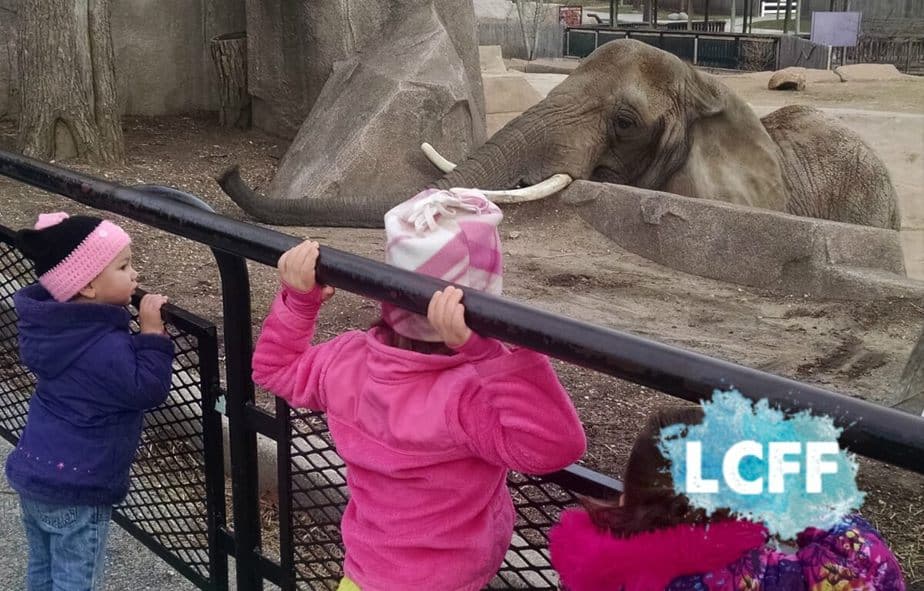 2022 Milwaukee County Zoo Free Days
In the spirit of giving, the Milwaukee County Zoo is pleased to offer Frosty Free Week, December 26 through the 30th, 2022. All guests will receive free admission to enjoy the Zoo. It's the most wonderful time of year to enjoy this festive season with the Zoo's natural surroundings and animals. Regular concessions and attraction rates apply; free admission does not apply to the Zoo's Wild Lights night event which runs through December. Thank you for your support of the Milwaukee County Zoo!
ALL VISITORS RECEIVE FREE ZOO ADMISSION, BUT THE PARKING FEE REMAINS IN EFFECT.
During the season of giving, the Milwaukee County Zoo offers a week of free daytime admission to guests as a way of giving back to the community. "Frosty
Free Week" is a perfect time to visit the Zoo – a tranquil setting to enjoy nature and all the animals that call the Zoo home. From December 26 th through December 30th , all guests receive free daytime admission to enjoy all the Zoo has to offer during this festive season. (Regular concessions and attraction rates apply. This does not apply to the Zoo's Wild Lights night event which runs through December.)

Stop at the Primates of the World building to meet a returning species to the Zoo, a pair of DeBrazza's monkeys, Holly (female) and Hugo (male). Both individuals arrived at Milwaukee County Zoo from other AZA-accredited institutions and are a colorful and dynamic species known for their white facial hair, which resembles a beard. With their white belly, speckled grayish coat and black extremities, they have an elegant appearance.

DeBrazza's monkeys are arboreal and spend most of their time in the trees and shrubs between the forest canopy and the ground. They can swim and usually choose to live near water sources. Their diet primarily consists of fruit and seeds and DeBrazza's monkeys play an important ecological role as a seed disperser.

They are one of the most widespread African forest monkeys, though they face potential threats from habitat loss and the illegal pet trade.

In the Small Mammals building, meet a new species to the Zoo, a male Provost's squirrel named Kopi. In the wild, Provost's squirrels are found in Thailand, Malaysia, and Indonesia, and are arboreal.

Animal care staff is excited to work with Kopi, and they're taking everything very slow as he acclimates to his new home. He's been climbing all over his habitat and exploring any item they add to it. He likes to lay flat on the tree branches and sleep in his crate, bedded with leaves for a "nest."

This species faces threats from illegal pet trade trafficking and deforestation for palm oil plantations. Provost's squirrels and other species that share their habitat can be helped by people choosing products made with sustainable palm oil.
The Zoo is open from 9:30 to 2:30 p.m. on weekdays, and 9:30 a.m. to 4:30 p.m. on
Saturdays and Sundays, and closed Dec. 25 and Jan. 1, 2023.
For more information, call the Zoo at 414.771.3040.
Tip – always have your family "try potty" right before leaving your house to decrease the incidence of using a public restroom.
See our zoo fun HERE from August 2020.
---
The Milwaukee County Zoo is home to more than 2,000 animals representing 330 species. While it's always exciting to explore, it's hard to know exactly where to begin. Click on the links below for overviews of major exhibit locations and a list of animals you'll find there!
Related Posts:
Where to drop Letters to Santa – hint, you can at the ZOO!
WINTER FUN GUIDE TO WAUKESHA COUNTY
Related Events