Kettle Moraine Days
August 29, 2020 @ 5:00 pm

-

10:00 pm

Free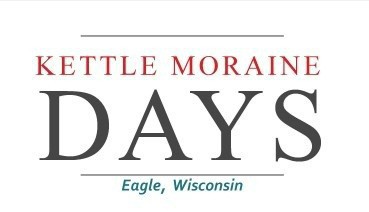 2020 event: CANCELLED The Kettle Moraine Days Committee wrote on their Facebook Page:
Kettle Moraine Days Festival 2020
To our community, sponsors, and friends,
The Kettle Moraine Days Festival made up of the Eagle Fire Department, Eagle Lions Club, and American Legion Post #535 would like to thank you for your continued support.

As all of you know, we made the decision of canceling the full weekend festival that was originally dated June 26th, 27th and 28th because of the COVID-19 Pandemic and the safety of our community. We then scheduled a different event for August 29th, 2020 to join the Village of Eagle Police Department's Picnic with the Police. This event was going to be a one day event with music, dancing, beer, food and fireworks.

At the time the decision was made to have this later event in August, it was in the hope that the Pandemic would be in the past and that life would be resuming to normalcy. The time is getting close to the event, and normalcy has not returned. Therefore; the committee of the Kettle Moraine Days Festival has voted to cancel our second attempt of a community gathering this year. With great debate and emotion, the August 29th, 2020 street dance and fireworks are cancelled.

We will be moving past the year 2020 and are already planning our comeback in the year 2021 with a renewed vigor for an outstanding "Festival of the Year". Please look for announcements for the 59th Annual Kettle Moraine Days Festival in 2021.

We have decided to continue to hold our annual raffle in lieu of this year's event. The tickets should be arriving in your mailboxes very soon. We plan to hold the drawing in September so if you chose to purchase raffle tickets this year, please mail them to the Eagle Fire Dept. soon or see someone from the Fire Department, Lion's Club or the American Legion to purchase tickets.

We thank everyone for their continued support and understanding of this difficult decision. We look forward to having your support in the many years to come.

The Kettle Moraine Days Festival Committee
---
Kettle Moraine Days 2020 Schedule
FRIDAY, JUNE 26th
Band: Georgia Overdrive
Wristband Carnival Ride Special Price 5 pm – 10 pm
Great Food, Rides and FAMILY FUN ALL WEEKEND!
SATURDAY, JUNE 27th
4th Annual Hunger Hustle 5k Run/Walk to support Eagle Community Food Pantry and Palmyra Community Food Pantry- race starts at 9:00 am – For more information or to register online visit http://www.hungerhustle5k.com or the Hunger Hustle tab on this website for paper registration forms  (Jessie Steinbach 262-470-8224)
Annual Eagle Business Association Men's Softball Tournament 9:00 am – 6:00 pm (call Jan Suhm 262-470-2164 or email eaglebusinessassn@gmail.com)
FREE Kids Activities (12 and under) 2:00 pm – 5:00 pm
Wristband Carnival Ride Special 12:00 pm – 5:00 pm
Band: Stetsin and Lace
FIREWORKS DISPLAY SATURDAY

(Sponsored by Chapman's BP, Central Hydraulics of Eagle, & The Kugel Family)
Music Stage sponsored by Generac Power Systems
SUNDAY, JUNE 28th
Stop into Rustix before the Kettle Moraine Parade for a breakfast buffet for only $11. Bar will be open at 9:00 and will serve breakfast until Noon.

Pancakes, Eggs, Biscuits and Gravy, Sausage, Bacon, Fruit, and more.
Don't forget about their amazing Bloody Mary's

The Great Parade at noon!
Band: The Decade
FREE Kids Activities (12 and under) 1:30 pm – 5:00 pm  Clowns & Face Painting
Wisconsin Army National Guard of West Bend – Blackhawk Medic Unit NH-60 on display after parade
Other Kettle Moraine Days Information
Rides All Weekend For All Ages by Mr. Ed's Magical Midway

Advance ride tickets available at the following businesses: Chapman's BP, The Kettle-Citgo, Citizens Bank, Chase Bank, The Hen House, Cornerstone Filling all in Eagle.  Jim & Judy's Food, Palmyra BP, and Palmyra State Bank all in Palmyra.
(Wristbands – Friday night from 5:00 pm to 10:00 pm and Saturday from 12:00 pm to 5:00 pm.  All the rides for one price.)

Great Food & Refreshment Stands by Local Groups 

(Eagle United Methodist Church, St. Theresa Catholic Church, Eagle Lioness, American Legion Auxiliary, Kettle Moraine Riders, Palmyra/Eagle High School Cheer & Dance Team, and many more.)

Ten Great Raffle Prizes (Remember to send in your tickets)

4 Brewer Tickets & 1 Parking by Langer Roofing
Golf Pkg. for 4/Cart, Eagle Springs Resort
2 Night Stay, The Ingleside Hotel & Waterpark
2 Packers Tickets
$100 Chapman's BP Gas Card
$100 Citgo Kettle Gas Card
$100 Pick n' Save Gift Card
$100 Rustix Grill Gift Card
$100 Knucklehead's Pub Gift Card
$100 1863 Coffee Salon & Café Gift Card

THANK YOU FOR 57 YEARS OF SUPPORT!
(Not responsible for accidents and no carry-ins allowed)
Find Free Summer Fun HERE.
Find 77 Things to do this Summer HERE.
Related Events