Time for Tots
October 10 @ 9:00 am

-

10:30 am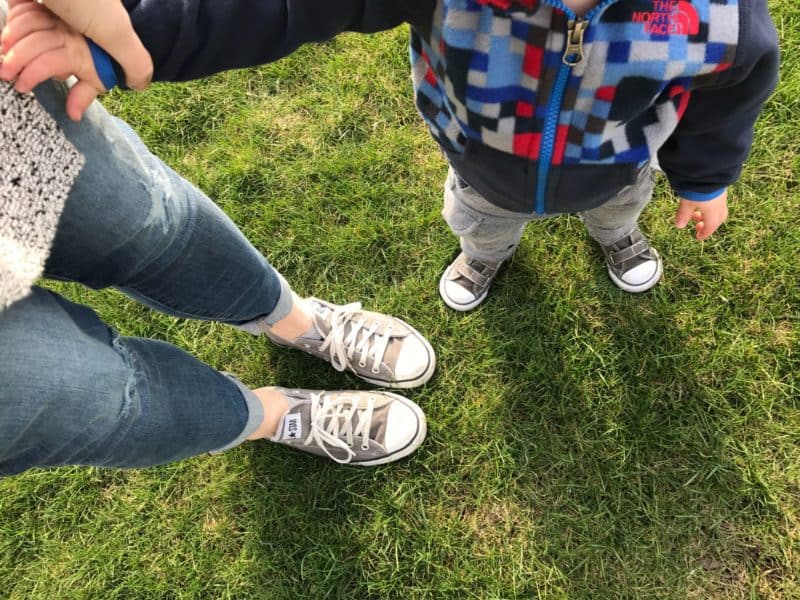 Time for Tots was developed by Mrs. Kari Hahm, the music teacher, and Mrs. Beth Gross, the preschool teacher, at Zion Lutheran in Hartland, to facilitate families as they raise their children to be ready for their walk of life with Jesus. Jesus said, "Let the little children come to me, and do not hinder them, for the kingdom of heaven belongs to such as these." (Matthew 19:14)
Time for Tots is led by Pastor Benjamin Steenbock and Ms. Carolyn Borden, with support and help from Mrs. Beth Gross, the preschool teacher. Time for Tots features a series of Bible stories that hold close to God's Word, the words of the Bible, while communicating in a way that little children can understand. These stories, adapted from Scripture by Pastor Steenbock, are taught to the kids during the program. In addition, you will receive every story as a little book to take home and read together with your child afterward.
The staff loves programs that involve BOTH the grown-ups and the child. They want to strengthen your relationship with Jesus AND your child. They want to give you experiences you can share together whether you are mom, dad, grandparent, nanny – all caregivers!
When is Time for Tots?
9:00 – 9:30 a.m. is spent as free play in our preschool classroom. Adults enjoy coffee and conversation as we watch our kiddos play. The intent is to give you support with other adults who are going through the same situations you are. The children then have opportunities to socialize with kids their own age. Babies and Toddlers have not reached the developmental stage of cooperative play. They still play alongside (parallel play) other children. But they are fascinated to watch any child around them. Children aged 2 ½ – 5 are eager for friends to interact with.
9:30 – 10:00 a.m. is our structured time of the morning. The adults and children snuggle up together for our Circle Time which includes songs and stories centered around the Bible. We love kids! We know that sitting still is not often on their agenda. We plan for that.
We then share a snack that we often try to match the theme of the lesson. Think adorable food. Finally we create art that the kids can bring home to reflect on what they learned as well as share with every single person they know.
10:00 – 10:10 a.m. we get our bodies moving with active memorization! Over the course of the semester the kids get their bodies moving pairing actions along with words of wisdom and truth from God's Word such as the Lord's Prayer or Bible passages. Over the course of the semester, your child will learn precious memory treasures from the BIble.
10:10 – 10:30 a.m. we get to RUN! Zion is blessed with a playground specifically designed for early childhood. We also have a gleaming gym filled with a variety of age appropriate toys. We'd love nothing more than to send you home with a child who cannot wait for their nap.
10:30am Time for Tots comes to a close for the day, but don't forget to take home your child's craft and a copy of the day's Bible story. Let friends and family know what a great time you had. New attendees are always welcome throughout the year!
Please register for EITHER Tuesday or Thursday mornings, 9:00-10:30 a.m.
Semester 1 runs September 12 – December 14.
Semester 2 runs January 23 – May 02.
They ask for $30 per family for each semester to help cover materials of the fun.
Sign up here: https://www.zionhartland.org/page/time-for-tots
Related:
Related Events