Milwaukee Winter Farmers Market
March 4 @ 9:00 am

-

2:00 pm

Free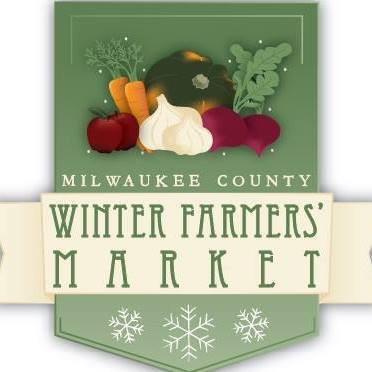 The Milwaukee Winter Farmers Market is operated by the Fondy Food Center.  The mission of the Fondy Food Center is to connect neighborhoods to fresh, local food – from farm to market to table.  They do their work by operating farmers markets, the farm project, and helping coordinate food access efforts in the Milwaukee area.
The Milwaukee Winter Farmers Market (MWFM) brings together about 50 weekly vendors. The 2022-23 Milwaukee Winter Farmers Market will be held at The Table, 5305 W. Capitol Drive, Saturdays, November 12th thru April 29th, 2023 9AM to 2PM.
Milwaukee Winter Farmers Market
The 14th season of the Milwaukee Winter Farmers Market (MWFM) begins Saturday, November 12th. It's the same great market in a new location with new times.

Saturdays from 9:00 – 2:00 pm
November 12, 2022 to April 29, 2023

Fondy's Milwaukee Winter Farmers Market exists to support local producers and to help our community eat local longer. Agricultural vendors offer high quality fruit, vegetables, meat, eggs, poultry and dairy products. SNAP benefits are accepted at our market. Local food vendors also bring a wide variety of freshly baked goods, jams, cider, honey, maple syrup, sauces and soups, as well as delicious global cuisine. The market also offers health and wellness, and body products, such as soaps, body creams, and more.
Parking:
Located inside of The Table. Former Capitol Drive Lutheran Church Building. Enter at the 54th Street entrance. Park near the 54th Street entrance.
Milwaukee Winter Farmers Market Products may include:
Vegetables & Fruit (see below*)
Mushrooms
Fresh and Dried Herbs
Apples and Cider (limited in 2021/2022)
Cheeses & Dairy
Greek Yoghurt
Chocolate and Confections
Baked Goods – regular and gluten free
Steel Cut Oatmeal
Specialty Granolas
Pastured Beef, Pork, Goat
Grass-based Poultry
Elk and Bison
Pastured Eggs – chicken
Honey
Maple Syrup and Hickory Syrup
Seasonal Jams, Jellies, Pie Fillings, Pickled Fruits and Vegetables
Variety of Local and Global Cuisines
Gourmet Pastries
Fresh, Frozen and Air Dried Pastas
Herbal Oils and Vinegars, Herbal Teas, Salad Dressings
Salsas, Pesto, Dips, Mustards, Spreads, Chili Sauces and Seasonings
Frozen Seasonal Soups, Pot Pies, Pasties and Fruit Pies
Farm Based Soaps
Breakfast/Brunch
Coffee
Partial list of seasonally available Wisconsin grown fruits and vegetables*
Apples, Arugula, Beets (fresh and stored), Broccoli, Brussels Sprouts, Cabbage (red, green, savoy, Chinese, bok choi), Carrots (fresh and stored), Cauliflower, Celeriac, Celery, Chard, Fennel, Garlic, Herbs, Kale (winterbor, Russian, toscano), Kohlrabi, Leeks, Lettuce Mix, Mache, Mizuna, Onions, Pears, Peppers, Potatoes (6 varieties), Radishes (watermelon, black Spanish), Shallots, Spinach, Sweet Potatoes, Tatsoi, Hydroponic Tomatoes (November), Tomatillos, Turnips (purple top, golden globe, hakurei), Winter Squash (carnival, butternut, fairy) Micro Greens
Related Posts:
Related Events