Free Admission to the Milwaukee Public Museum
July 7 @ 10:00 am

-

5:00 pm

|

Recurring Event

(See all)

An event every month that begins at 10:00 am on day First of the month, repeating until December 1, 2022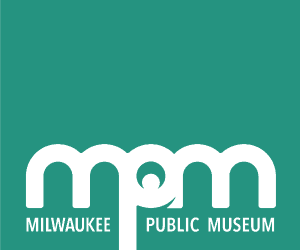 Snag free Admission to the Milwaukee Public Museum in 2022.
The Milwaukee Public Museum new exhibit:
Milwaukee Public Museum (MPM) is uncovering the mystery of the elusive narwhal in a special exhibition, Narwhal: Revealing an Arctic Legend, opening Saturday, July 9. This exhibit takes a look at evolving perceptions about the little-understood creatures, from their depiction in the 1500s as angry sea monsters to their status as icons of pop culture today.
This special exhibition, featuring a 16-foot full-scale narwhal model, banners, graphic panels and object cases, will appeal to all generations. It also includes interactive elements to immerse visitors in the narwhals' Arctic environment, prehistoric fossils and breaktaking panoramic landscapes and soundscapes.
"Narwhals are creatures that have become prevalent in pop culture, yet because of their remote existence and the fact that none are in captivity, many people know little to nothing about them," said MPM President and CEO Dr. Ellen Censky. "Through Narwhal: Revealing an Arctic Legend, MPM will help shed light on these mysterious creatures that are central to native Inuit communities in the Arctic Circle."
Widespread knowledge about narwhals is only possible due to partnerships between the scientific community and the Inuit living among these compelling animals. Nearly all information on narwhal behavior has been guided by the Inuit people over generations, with the animals being crucial to their diet, economy, and community life—demonstrating the interconnection between nature and human culture.
In conjunction with the exhibit, MPM is offering special programming, events and virtual resources, including:
Educator Cart: Thursdays and Fridays in July and August, 10:30 a.m. – 12:30 p.m.

Narwhals: Points of Emphasis: What exactly is growing out of a narwhal's head, and what is it used for? Stop by to explore the differences between antlers, horns, tusks and teeth and to see what is (and isn't) known about the narwhal's very special headgear.

Docent Tour: Saturdays, July 16 – October 1, 11:00 a.m.

Whales, Dolphins, and Seals: Find out why marine mammals, evolved from land mammals, returned to the sea, and what it takes to live under the ocean as a mammal on this FREE half-hour docent tour on the First and Third Floors.

Science on Tap lecture series on Thursday, September 22 with William Fitzhugh, Director of Arctic Studies Center, National Museum of Natural History, Smithsonian Institution.
Narwhal: Revealing an Arctic Legend is organized by the Smithsonian Institution Traveling Exhibition Service in collaboration with the Smithsonian's National Museum of Natural History.
The exhibition is open during regular MPM hours—Wednesday through Monday, from 10:00 a.m. to 5:00 p.m. Tickets for Museum admission, including admission to Narwhal: Revealing an Arctic Legend, can be purchased online at mpm.edu or by calling 414-278-2728.
Milwaukee Public Museum Reopening Details
Cover Up
For the safety of the community and our staff, a mask is recommended to be worn by all visitors ages three and older per the City of Milwaukee ordinance.

Know Where to Go
All visitors* must enter through MPM's main entrance on Wells Street.

Be Respectful
Please maintain six-foot social distancing between family groups during your visit.

Keep Clean
Please take advantage of the hand sanitizer stations throughout the Museum and avoid touching surfaces.

See You Soon
All visitors should exit through the MacArthur Square parking structure exit in order to avoid cross-traffic patterns.
AND their Free Admission Days are back, too!!
ALL visitors* (excluding groups) receive FREE access to the permanent exhibits of MPM on the first Thursday of every month during Kohl's Thank You Thursday.

DATES AND TIMES

10:00 a.m. to 5:00 p.m.

February 3, 2022
March 3, 2022
April 7, 2022
May 5, 2022
June 2, 2022
July 7, 2022
August 4, 2022
September 1, 2022
October 6, 2022
November 3, 2022
December 1, 2022

Admission is free, but we strongly recommend advance reservations.* Walk-up tickets are not guaranteed. Reservations for Kohl's Thank You Thursday can be made 7 days prior to the dates listed above.
For information on the parking structure, please call their offices at 414-286-8401.
Related:
Find more info on Visiting Milwaukee with Kids.
Related Events