Divine Consign Sale
November 1 @ 9:00 am

-

9:00 pm
Fall is coming, which means it is time for the fall Divine Consign sale!
See our experience at previous Divine Consign sales on Facebook and/or Instagram.
Divine Consign Selling Details:
Clean your closet and become more organized!
Purge. Tag. Drop off.
Earn up to 75% on your sold items.
Receive an e-check ONE WEEK following the event.
Reminder consignors may only sell at ONE fall sale (Brookfield OR Waukesha)
Limited space available. Spaces fill up VERY FAST.
There is a NEW 60 Item limit and maximum 20 jewelry pieces.
ALL ITEMS must be half off on designated days.
ALL ITEMS must be fall/winter items only (no spring summer items)
Special curbside express drop off hours for those donating.
Re-stock consignor opportunity when registration is FULL.
Divine Consign Shopping Sale Details:
The MOST TALKED ABOUT RE-SALE SHOPPING EVENT FOR WOMEN & TEENS IS BACK THIS FALL! Women are going WILD for Divine Consign's one-of-a-kind THRIFTING ADVENTURE. One week only to score unbelievable deals! Don't miss this SUPER ORGANIZED, pop-up boutique style shopping events feature OVER 40,000 unique, new and gently worn brand name and designer clothing, shoes and accessories from petite to plus sizes, including teens and maternity. That's right over 700 women's unloved but still fabulous wardrobes will be available to bring new life to your spring wardrobes.
NO TWO SALES ARE EVER THE SAME. Shop up to 90% OFF retail on all your favorite brands and unique fashion treasures. All the brands and styles you LOVE for less! Shoppers have come to expect a wide assortment of designer brands and unique fashion pieces at each event including: boutique treasures, seasonal favorites, beautiful dresses, transitional pieces & jackets, fashionable tops, fabulous shoes, premiere denim, workout favorites, business attire, designer handbags, trending teenage pieces, vintage treasures, prom dresses, maternity scarves, hats, jewelry and SO MUCH MORE! Divine Consign gives secondhand clothes a chance for a second story. It doesn't have to be new to be awesome!
Event is FREE to attend, there will be fitting rooms to try things on. All major credit cards are accepted including Apple pay and Venmo. Grab your co-workers, your daughter, your best friend, your sister or your mom and enjoy some guilt free shopping!
Visit Divine Consign online for more shopping details and learn how YOU can shop the PRESALES.
Divine Consign Schedule:
September 26 – 30:

Brookfield FALL Sale will be held at the Brookfield Conference Center just south of Brookfield Square off Moorland Rd. Shoppers will be back to school shopping, refreshing their work wardrobe, looking for transitional pieces into fall, winter coats, homecoming dresses and preparing for the cold months ahead in Wisconsin.
TUESDAY, SEP 26 9:00am – 9:00pm
WEDNESDAY, SEP 27 9:00am – 9:00pm
THURSDAY, SEP 28 9:00am – 10:00pm (Closed 3-4pm / pre sale after 4pm)
FRIDAY, SEP 29 9:00am – 8:00pm (1/2 off sale)
SATURDAY, SEP 30 8:00am – 2:00pm (1/2 off sale)

November 1 – 5:

Waukesha FALL Sale will be held at the Waukesha County Expo Center minutes off I-94 next to the Airport. In November it will be cold (might be snowing) and shoppers will be picking up winter staples and getting ready for the holidays.
WEDNESDAY, NOV 1 9:00am – 9:00pm
THURSDAY, NOV 2 9:00am – 9:00pm
FRIDAY, NOV 3 9:00am – 10:00pm (Closed 3-4pm, presale 4-10pm)
SATURDAY, NOV 4 8:00am – 6:00pm (½ off sale)
SUNDAY, NOV 5 8:00am – 2:00pm (½ off sale)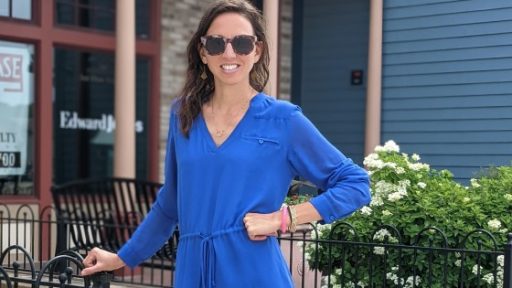 HISTORY OF DIVINE CONSIGN
Divine Consign, a one of kind event created for women by two local moms, surviving the pandemic and still working hard to help women earn extra money for their families selling their unused wardrobes while helping to enhance the wardrobes of thousands of local women and teens at affordable prices. The event also generates 1000's of clothing donations for local women in need. Unsold items are donated to Lake Country Caring following the event. It is a win, win for everyone. Women helping women!! Women are always seeking new ways to shop on a budget. Divine Consign provides the opportunity to purchase quality brand name pre-loved clothing items at extremely affordable prices. We are here to continue to help local women stretch their dollar on gently used seasonal essentials for their families as we all struggle to make it through this pandemic.
Related Posts:
Find all things SPRING in Lake Country and Waukesha County HERE.
Find all things FALL in Lake Country and Waukesha County HERE.
Find more fall festivals HERE.
Related Events